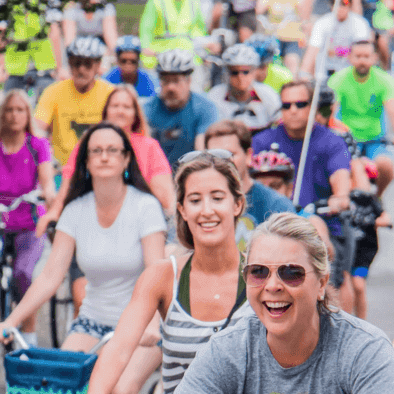 Warm weather, blooming flowers and outdoor activities all mark spring's arrival in Pensacola. It's that time of year when we can finally shed those extra layers of clothing and enjoy weather more typical of Florida. Thankfully, there is an event where Pensacolians can gather and celebrate the spring with a bout of outdoor fun—Ciclovía.
Ciclovía Pensacola will return to downtown Pensacola on March 26 from 10 am to 3 pm. On this day, the streets of downtown Pensacola will close down to be opened up; that is, all motorized traffic will be closed along Palafox and Main Street for people to roam the open streets on their wheels of choice.
Ciclovía, which translates to "open streets," started out as an activist movement in Bogotá, Colombia in 1974. Activists were concerned with the effects of Bogotá's over industrialization on people's health. Since then, Ciclovía has transformed into a regular outdoor extravaganza recurring  every Sunday in Colombia. Ciclovía is now an international event adopted by more than 400 cities worldwide.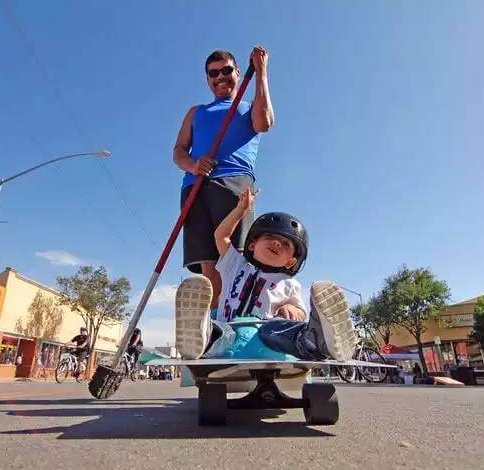 The weekly ciclovías in Bogotá attract approximately two million people—around 30 percent of Bogotá's entire population. What began as an activist movement, has grown to become a weekly event that promotes healthy living, social interaction and tactical urbanism. On March 26, the public is invited to come out and embrace the clean air and car-free streets for Ciclovía 2022 in downtown Pensacola. Individuals are invited to cruise the downtown streets on non-motorized vehicles—bikes, skateboards, roller blades, scooters, unicycles—even Heelys if you still happen to have a pair laying around from 2008. If wheels aren't your speed, join the party and run, skip or dance around. Streets will be closed to vehicles on Palafox from Garden Street to Plaza de Luna and Bayfront and Main Street from Wharf Avenue to Clubbs Street. A full map of the event's course is available on the Ciclovía Pensacola website.
"The downtown street grid is the perfect place for bike riding, walking and enjoying outdoor exercise that benefits our minds and bodies. That's especially true when those streets are closed to motorized vehicles," Ciclovía Pensacola Chairman Rand Hicks said. "Ciclovía creates a fun, safe place to meet your neighbors from our many diverse neighborhoods and experience downtown in a unique and fun way."
In addition to the open streets, attendees will also have a chance to enjoy multiple activities geared for children and adults of all ages. This year's event will feature active pursuits such as hatha yoga, ecstatic dancing, stepping and more. Multiple vendors and food booths will also be on-site for the event. Children's activities will be hosted in locations along Main Street down to the Seville Square area.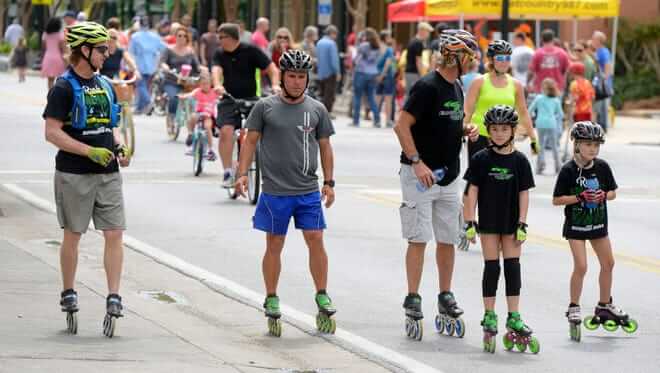 The success of Ciclovía isn't just measurable by turnout but also by the aspirations of the event. Part of what Ciclovía aims to do is give people the opportunity to discover new locations, venues and merchants throughout downtown Pensacola. By having free reign of the downtown streets, people will be able to explore new places that they may have never been to before. Attendees can stop by restaurants, retail shops, museums and art galleries. According to research conducted by the University of West Florida and Visit Pensacola, 57 percent of Ciclovía participants either discovered a new store or restaurant by attending the event and according to Majority Opinion Research, Ciclovía has a $1 million dollar impact on our area.
The benefits of Ciclovía, however, go beyond the economic factor by improving Pensacola's overall health and social environment. It's easy to see how Ciclovía promotes healthy living. Evidence from past Pensacola Ciclovías suggests that it's fun enough to attract a crowd and make an impact. In March 2019, an estimated 15,000 people crowded downtown streets for Ciclovía. This year's event marks the fifth year of Ciclovía being hosted in Pensacola. Event organizers look forward to bringing back Ciclovía for 2022 after having to cancel the event in 2020 and 2021 due to the COVID-19 pandemic.
Attendance at Ciclovía has grown each year since the inaugural event was held in 2017, Hicks explained. "People really enjoy this event. They love downtown, they love being outside in the spring and they love meeting and engaging with their neighbors. They want more ciclovías, and we are delighted to provide this annual celebration. Come join us where Palafox meets Main at noon on the 26th," Hicks said.
To learn more about Ciclovía 2022, visit cicloviapensacola.com or follow @CicloviaPensacola on Facebook and Instagram.