By Joshua McGovern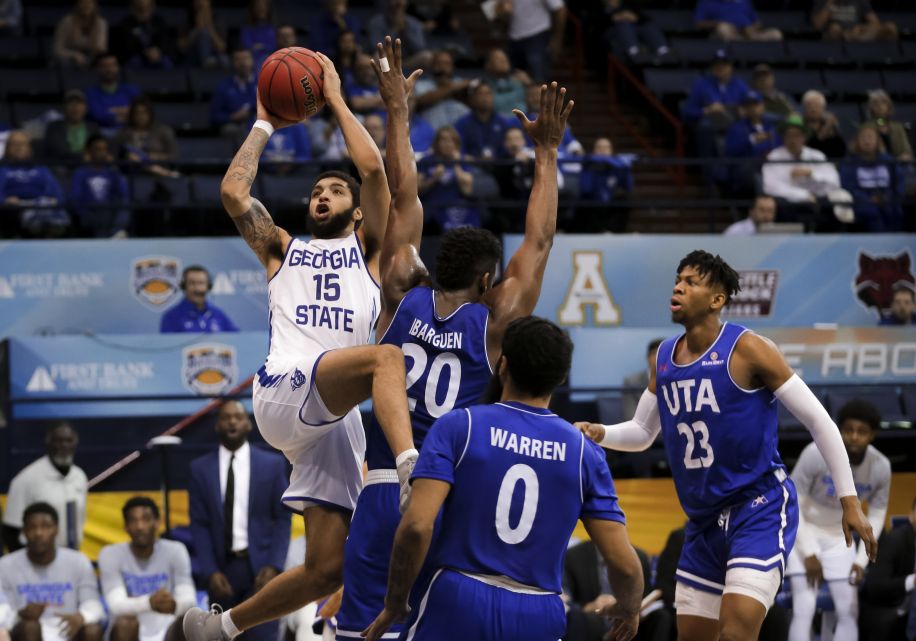 Starting in 2021 Pensacola will act as a gracious host to the Sun Belt Conference basketball tournaments, both men and women's. Teams like Troy, Arkansas State, South Alabama, University of Louisiana Monroe and more will have their opportunities to declare themselves number 1 in Pensacola up until 2025. These playoffs and championship games will be hosted by the Pensacola Bay Center and Pensacola State College (PSC) at their very own Hartsell Arena. Bringing the Sun Belt to Pensacola was made possible through the efforts of Pensacola Sports, one of the oldest non-profit organizations in the city's community, whose sole objective is to bring sporting events to our shining city. The organization's inception was responsible for hosting the PGA Tour, the Pensacola Open in the mid-50's. Now the agency has evolved into basketball, baseball and any other sport imaginable.
Ray Palmer, CEO of Pensacola sports, said, "Our efforts are basically the sports tourism component for Escambia County. It's very common for us to do these types of things. We've hosted the NCAA [National Collegiate Athletic Association] many times over the years, the International Junior College events, the Gulf South Conference, you name it."
Pensacola Sports is contracted by Visit Pensacola. It is also through efforts from the Pensacola Bay Center and Pensacola State College that this deal was made possible. While it may seem obvious the Bay Center will host a majority of the games, being a sports arena of its own for the Ice Flyers, PSC stepped up to the plate and plans to host the first two games of each series.
Bill Hamilton, PSC's Athletic Director, expressed excitement for the tournaments and is proud to be a component in Pensacola's latest National Collegiate Athletic Association (NCAA) opportunity. "Our institution as a whole is a pillar of our community. We're very honored that Pensacola Sports, Visit Pensacola and the Bay Center asked us to partner with them and I think our reputation has a lot to do with that."
Hamilton went on to explain PSC's role in the tournament events and why not only the Hartsell Arena is an ideal location, but Pensacola as a whole.
"We'll host them at our place. The Hartsell Arena," Hamilton said. "We can fit about 1000 fans. It's a good fit for us. For crowd size it's a good fit for us. We are a destination for their fans already. Everybody in that conference, we got the Louisiana schools, Alabama schools, Georgia schools, they're all familiar with our beaches so it becomes a familiar trip."
"We are a fantastic destination," Palmer said. "Schools from Texas to the Carolina coast and up through Arkansas. Those are people that Pensacola is very attractive to."
That isn't to say Pensacola didn't face competition with other cities in the southeast region. Places like Huntsville and Montgomery casted their votes to be the host of the Sun Belt tournaments. But in the first years of these tournaments being held on neutral sites, Pensacola overcame its city competitors, and emerged as the best possible location.
Pensacola's close proximity to a majority of the Sun Belt schools goes a long way in making travel shorter and easier. Instead of travelling by plane, most teams will travel by bus, an economic incentive for the schools involved. Another incentive for a close destination is attendance. Decreased travel costs puts fans in a better position to travel with the team and support them away from home. In a conference that puts up relatively minor attendance numbers when compared to its larger neighbors the Southeastern Conference (SEC) and Atlantic Coast Conference (ACC), Pensacola puts the Sun Belt in a prime position to be able to fill the 1,000 seats in Hartsell Arena and the 8,000 in Pensacola Bay Center.
"It's a good fit for us," Hamilton said. "For crowd size it's a good fit for us. They don't average quite as many. The teams that have to travel a long way their people won't travel as well."
Bringing fans along with the team is a large factor in hosting these tournaments. As Palmer mentioned in an interview, more tourists means greater economic impact for Pensacola.
"When we bring in the tourists, that generates dollars from outside which is the best kind of dollar you can possibly get," Palmer said. "People who come and visit pay the same sales tax as people who live here every day. Those sales taxes go to support our roads and schools. They're helping us fund Pensacola. That's true with the tourism industry everywhere. But we're very much a part of creating economic impact to the tune of about 25,000,000 dollars a year, probably."
Events like the Sun Belt tournament have helped shape Pensacola into what it is today. With the University of West Florida winning the 2020 National Championship in only its 4th season, and college tournaments on the way, residents may see a gradual shift in their small city, from a tourist destination into a sporting mecca.
"We're thrilled with the Sun Belt coming," Palmer said. "The Sun Belt conference is changing their model by going to neutral site events and we are a great neutral site event. It's a big deal, it's a real win for us."