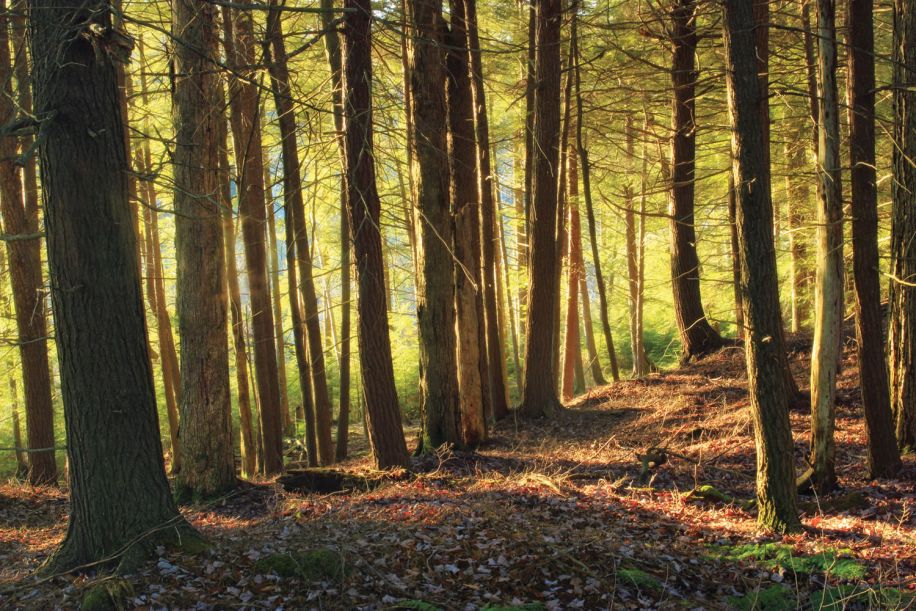 There are sunny trails ahead for Escambia County, thanks in part to funding from the Florida Shared-Use Non-Motorized Trail network, better known as the Florida SUN Trail program. This year, the program awarded a total of $44.4 million to 45 separate projects located across 21 counties throughout Florida, including the Perdido Key Multiuse Trail in Escambia County.
The SUN Trail is essentially a network of state-wide, paved multi-use trails for bicyclists and pedestrians that is physically separated from vehicular traffic.
"Florida is proud to be an outdoors state, and our many incredible bicycle, pedestrian and multi-use trails are great activities for Floridians and visitors to enjoy," Gov. Rick Scott said. "I am proud to join FDOT in celebrating this investment as we work to provide more safe recreational opportunities for families across our state."
The goal of SUN Trail is not only to provide safer routes for bicyclists and pedestrians to travel, but to increase connectedness across Florida communities as well as promote tourism.
The SUN Trail has its own program, which serves as a funding source to implement this network of paved trails, as a component of the Florida Greenways and Trails System (FGTS).
The FGTS plan is the responsibility of the Florida Department of Environmental Protection's Office of Greenways and Trails (OGT). The Florida Department of Transportation (FDOT) and OGT worked closely to develop the program and define eligibility for SUN Trail funding.
"This initial SUN Trail funding will provide safer opportunities for bicyclists and pedestrians," FDOT Secretary Jim Boxold said. "As well as advance the completion of the state trail system and enhance the state's partnership with local communities throughout Florida."
The FDOT has a central office in Tallahassee, Fla., and the department is split into seven districts. District 3 is responsible for the entire Florida Panhandle, encompassing 16 counties from Escambia to Jefferson and every one in between.
Throughout District 3, the SUN Trail primarily follows US 98. The FDOT reached out to all adjacent counties along the corridor of the SUN Trail, including those along US 98, and as a result Escambia County responded by applying for a trail through the FDOT's application process, which includes the Florida-Alabama Transportation Planning Association (TPO).
Escambia County's application was deemed a top priority by the Florida-Alabama TPO, an advisory group consisting of elected officials from around the Florida-Alabama area. The group meets to prioritize what they perceive as transportation needs in their areas.
After the Florida-Alabama TPO issues their list of priority projects, the FDOT then looks at the list and determines which ones can be put into a five-year work program. In short, when the Florida-Alabama TPO sets a project as a priority, the FDOT takes the information and looks into finding funding sources to implement those projects through the five-year work program.
The Perdido Key Multiuse Trail is one of the projects that made it to priority status.
Currently, the trail is in the preliminary engineering (PE) phase. Essentially, all this means is that the trail is still in the process of review, acquiring permits, and surveying, which will eventually lead to design. At this time, a design for the trail has yet to be rendered since a design firm has not been contracted.
While we do not know much about how the Perdido Key Multiuse Trail will look in completion, we do know that the trail will be a 10-foot, five-directional multiuse asphalt path with some sections of boardwalk added as needed (because of environmental obstacles like wetlands).
We also know the trail is neither part of the 260-mile St. John's Loop nor part of the Coast to Coast Connector linking the Gulf and Atlantic coasts through Central Florida, but is in fact one of 23 projects that will build individual trail segments throughout the rest of the state. Moreover, the Perdido Key Multiuse Trail is one of four individual trail segments on the Florida Panhandle.
The trail will be located on Perdido Key Drive and State Road 292 from Gongora Drive to the Alabama state line. The multi-use trail will be constructed on the north side of the road and will possess strategically-placed sidewalk connections on the south side of the road.
Based on the location, the FDOT is not anticipating any right-of-way, so the next phase would be construction as funds come available. Right now, construction has yet to be funded.
But, if we were to estimate the combined costs of design and construction, the Perdido Key Multiuse Trail is expected to take nearly $12 million to complete. Although, as a final design draft comes in and more surveying is done, costs can potentially increase or decrease.
Already, a little under $1.2 million has been allocated to the Perdido Key Multiuse Trail; this funding will be dedicated to the trail's design costs for the 2016-2017 fiscal year.
"Funding from the SUN Trail program is not a one-time deal," said Olen Pettis, Trails Coordinator for District 3 of the FDOT. "Every year, about $25 million is awarded state wide. This means, if awarded again, SUN Trail funding can cover the construction costs of the Perdido Key Multiuse Trail, as well, once design goes underway."
In 2015, the Florida Legislature approved Section 339.81, which granted a $25 million annual allocation to the FDOT to fund the state-wide network of paved asphalt, boardwalk, or other hard surface trails—i.e., to fund priority projects under the SUN Trail.
Prior to that, in the 2014 Trail Legislation, the FDOT was directed to give funding priority to certain trail projects. According to Section 335.065(4), the FDOT would give priority to projects that: (a) are identified as a priority by the Florida Greenways and Trails Council (pursuant to Chapter 260 of Florida Statues), (b) support the transportation needs of bicyclists and pedestrians, (c) have national, statewide or regional importance, and/or (d) facilitate an interconnected system of trails by completing gaps between existing trails.
Furthermore, once funded projects are completed, they are to be operated and maintained by an entity other than FDOT; the FDOT is not obligated to provide additional funding for operation and maintenance fees.
Also, according to the 2015 Trail Legislation found in Sections 320.072 and 339.81, the FDOT may allocate state funding for the SUN Trail network corridor planning, pursuit of additional right-of-way, design, new construction or reconstruction of trail surface and bridges, as well as maintenance.
However, this excludes sidewalks, loop trails all within a single park or natural area, water trails, the Florida National Scenic Trail, and on-road facilities like bicycle lanes or routes. There is an exception when it comes to some on-road facilities that are no greater than half a mile in length and that connect two or more non-motorized trails, as well as some exceptions to the Florida Keys Overseas Heritage Trail.
Before a trail system can achieve priority status, it is expected to meet some of the following criteria: (a) possess publicly vetted documentation supporting the regional trail system, (b) encompass multiple counties within the FGTS priority system, (c) serve as a destination and serve destinations, (d) support economic development and tourism, (e) serve as an off-highway facility enhancing safety for non-motorized uses (with the exception for some on-road facilities no greater than half a mile and connecting two or more non-motorized trails), (f) demonstrate prior and future public/private investment or commitment, (g) possess committed operations and maintenance entities, (h) connect and facilitate use of multimodal transportation opportunities, as well as (i) capable of being completed or programmed within five years.
"Gov. Scott, the Florida Legislature, and leadership of FDOT all recognize the significance of these trails," said Ian Satter, Public Information Director for District 3 of the FDOT. "Florida is a state in which we're outdoors 12 months a year. The more avenues we have for transportation and the more ways for people to get out there and enjoy our state makes it a more attractive place for people to live."