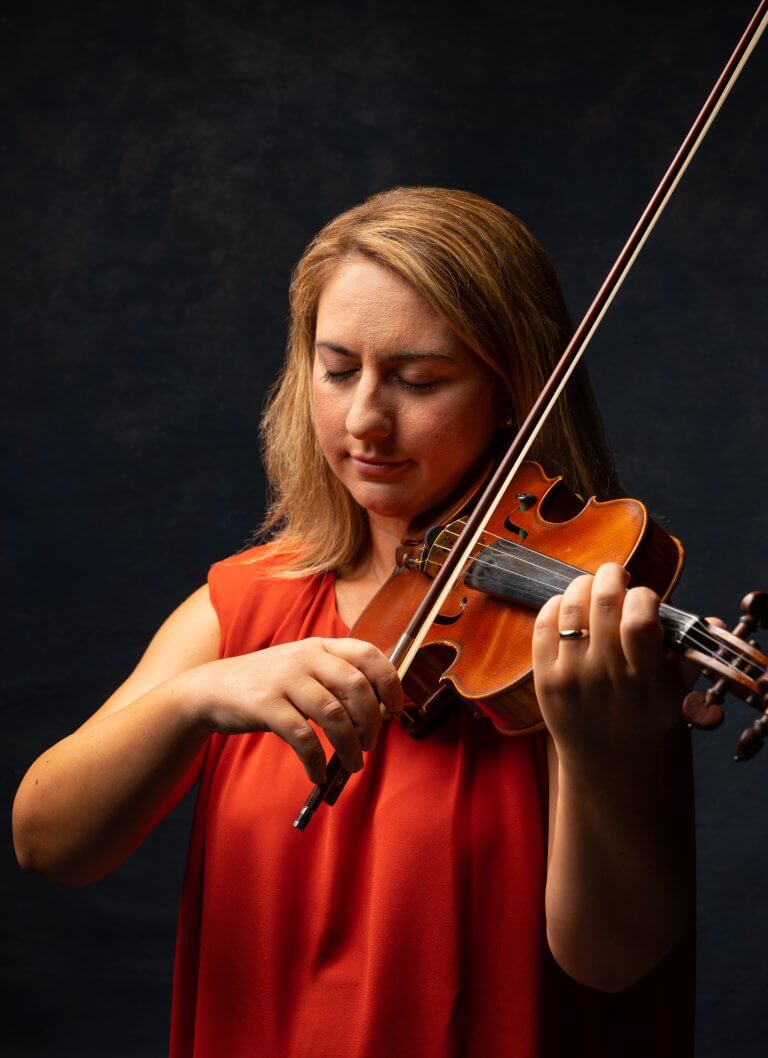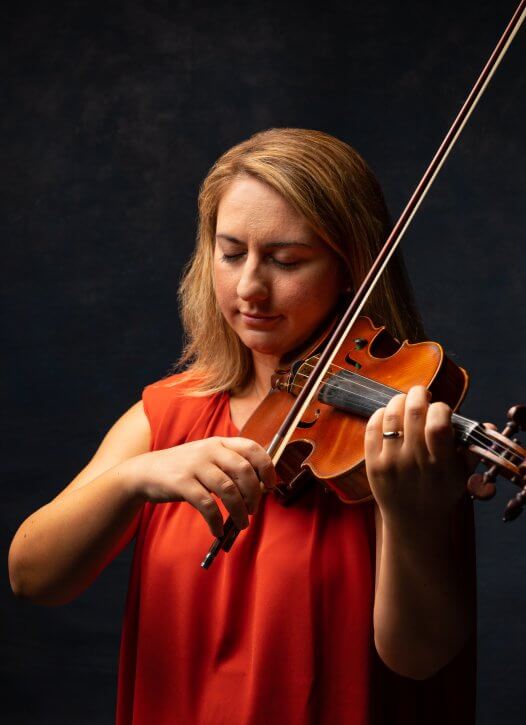 For attendees, a night at the symphony is about more than a love of music. It's also the anticipation of the performance over dinner, dressing up in your favorite clothes, greeting the ushers to help find your seats, mingling with your neighbors and reveling in the sheer magic and communal awe of 60 to 80 musicians playing in harmony to pieces that range from hundreds of years old to contemporary compositions. Behind the scenes, the work that goes into producing an evening of music includes the careful selection of pieces, dozens of hours of rehearsal, the lifetime of work and skill of the orchestra and conductor and a full year's worth of work in hiring staff, gathering equipment and selling tickets. The Pensacola Symphony Orchestra kicked off its 2021-2022season at opening night on October 16 at the historic Pensacola Saenger Theatre in downtown Pensacola.This season marks the symphony's return to a full calendar and first indoor full-capacity concerts since February 2020.
Pensacola Symphony Orchestra Executive Director Bret Barrow explained that the symphony is still closely monitoring public health and safety and actively encouraging masks to be worn inside the Saenger Theatre as well as offering six concerts via live stream for those that prefer to watch from home. The fiveconcert Masterworks Series and Russian Spectacular can be enjoyed in-person or virtually.
"I'm most excited about the orchestra being able to perform for more people and with more concerts than we were able to last year," Barrow said. "The energy from an enthusiastic, live audience is really powerful fuel for us. These past 18 months or so have really made me appreciate the moments of music and the community experiences that make Pensacola such a great place to live. I don't think I took performances for granted in the past, but I certainly cherish them more than ever these days. Making music with great colleagues and sharing that with your friends, family and community is truly a privilege."
This community focus is at the heart of what the Pensacola Symphony Orchestra strives to do both on and off stage. Through the "Beyond the Stage" programs, the symphony utilizes community engagement programs to bring musical education, performances and mentorships to individuals in schools, hospitals and neighborhoods. Throughout the pandemic, the symphony also relied on technology and its program "Virtually Together" to broadcast music on YouTube for the community. One of the other innovations born out of the pandemic are the community concerts called "PSO in the Park," which feature a small ensemble of musicians in different parks and outdoor venues. These free concerts will continue this season and are scheduled for April 3 and May 8, 2022.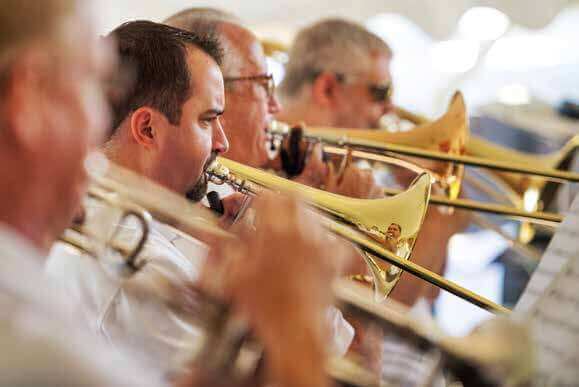 "Our mission is to foster the musical culture of this community," Barrow explained. "We want to eliminate barriers to participation and we also want an authentic experience that speaks to young people, and to older people. Orchestral music ranges from film score and video game soundtracks to the storied masterpieces created hundreds of years ago, and we like all of it. It all resonates differently depending on your own experiences and background. That's why we work to share experiences that connect with children, families, adults, and seniors, and often those concerts are widely different in order to do so. I'm excited about the future of our orchestra and the ways in which we're exploring opportunities for greater service across generations and throughout the community."
Echoing that same sentiment, Peter Rubardt, celebrating his 25th anniversary as the Music Director of the Pensacola Symphony Orchestra, explained that choosing the music for the season is a delicate balance between variety and context.
"Audiences like to hear their personal favorites, yet at the same time, everybody is also interested in hearing something new and intriguing," Rubardt said. "The goal is to capitalize on that variety by placing works together in a context where they illuminate each other. Most programs start with a single piece that is speaking to me, or that I feel would be a particularly good fit for the orchestra and the audience. From there, I set other pieces around it that resonate, paying attention to length, difficulty, expense, audience appeal, orchestra size, etc. I also strive to balance the styles and nationalities across the concerts as a whole, leading to a season that will draw people in by nurturing their engagement with this amazing art form."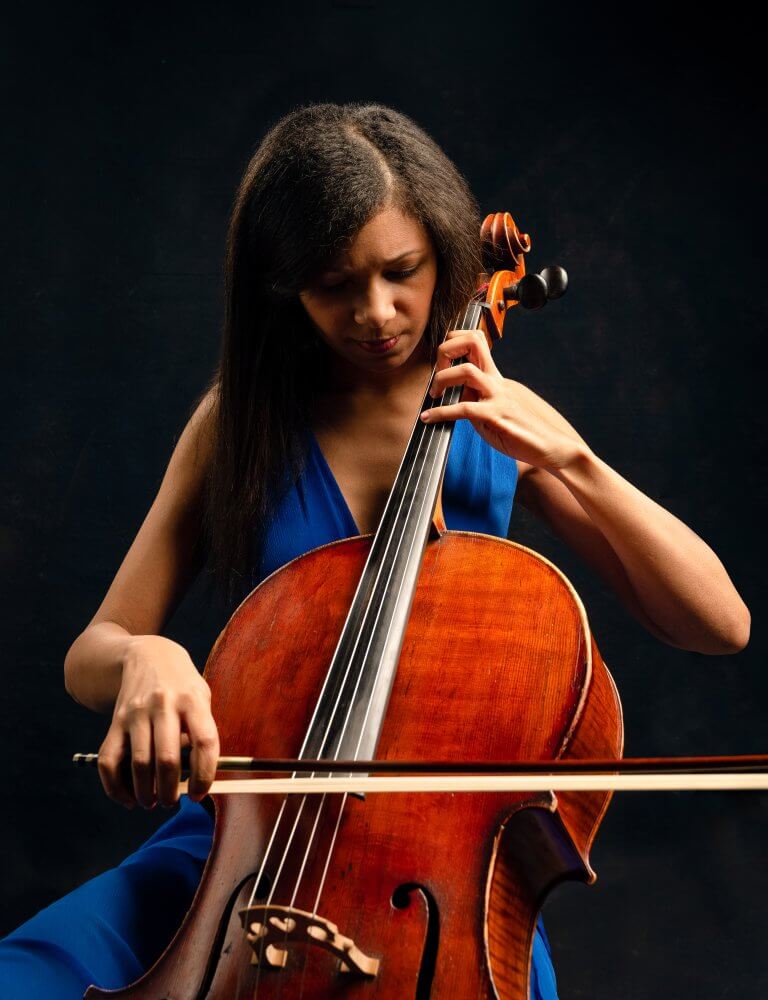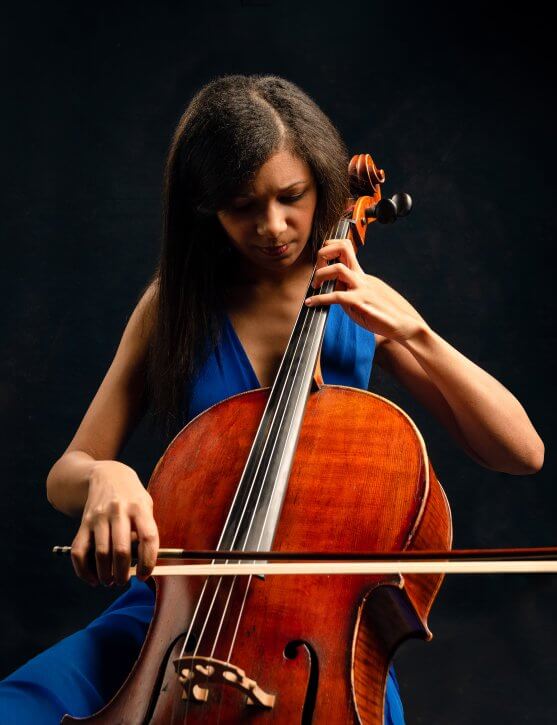 Rubardt also explained that diversity in the orchestra field and in programming itself is of the utmost importance to better represent entire communities.
"Diversity has been top of mind in the orchestra field, and it is an important topic that we've been discussing at all levels of the PSO. I believe that a diverse society is richer and stronger, and the arts can be a powerful agent for that," he said. "One path is programming music of composers who are minorities. We are playing music by George Walker and Duke Ellington this season, and I'm excited to share these pieces with Pensacola. Another path is to plant seeds through more work in music education. The path to being a member of a professional orchestra starts with elite training at a young age. Far too often that excludes people of color, leaving us trying to nurture diversity while the orchestra on stage remains nearly all white. All of these ideas are on the table right now, and I'm quite sure they will impact our path going forward."
In addition to musical selections by jazz greats like Duke Ellington, Ella Fitzgerald and Spencer Williams, the Pensacola Symphony Ochestra will also be melding music and poetry together this season during the popular Beethoven and Blue Jeans performance with readings from local poets Jamey Jones and Charles McCaskill, Jr. "Another path is to use the arts to put a topic on the table for reflection, and that's what led me to Charles McCaskill and his poem that reflects on John Sunday, an important chapter of Pensacola history. I've invited Charles to read his poem while we play the George Walker's Lyric for Strings. It is my hope that the arts of music and verse will combine in a way that is meaningful to performers and audience members of all backgrounds," Rubardt said.
Creating these meaningful performances and sharing music with the community is what drives the Pensacola Symphony Orchestra. With a packed season calendar and several free community concerts scheduled, there are plenty of opportunities to hear the orchestra on stage at the Saenger Theatre, cozied up on a blanket at a local park or virtually from the comfort of your couch. Season tickets are still on sale, and more information can be found at pensacolasymphony.com.