Press release provided by DIB
The Downtown Improvement Board is on a mission to help you locate–and use­–a downtown trash can. The organization recently launched a sign and sidewalk decal campaign that relies on humor and positive reinforcement to address a longstanding litter problem. It is designed to achieve something that's not easy to do: make it fun to use a trash can.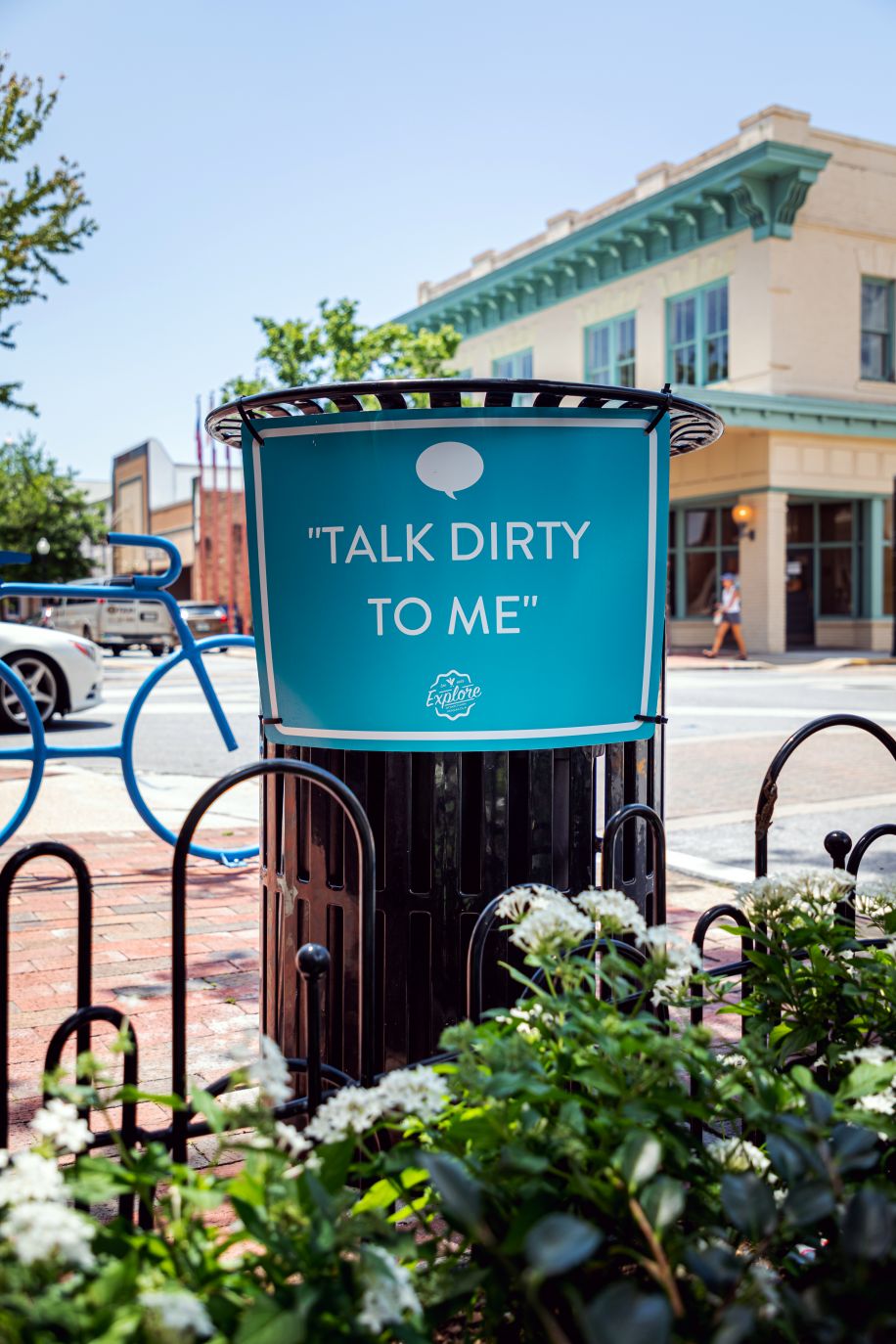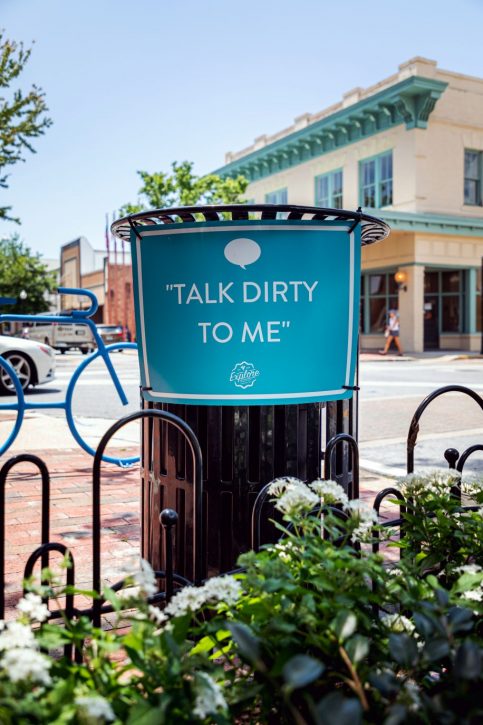 Litter isn't unique to Pensacola but it's a problem that has gotten more prevalent as downtown has flourished. A 2009 Keep America Beautiful study showed that litter cleanup in our country costs more than $11.5 billion each year. It also adversely affects tourism, retail and restaurant sales, property values and the quality of life for everyone who lives, works and visits. DIB ambassadors picked up 43,895 pounds of trash in the district during the first six months of its fiscal year, Oct. 1, 2019-Mar. 31, 2020, and keeping downtown clean ranks among the top goals on the DIB's priority list. "Downtown Pensacola is a high-traffic core that shapes the overall perception of our city," said Lissa Dees, executive director of the Downtown Improvement Board. "When it comes to keeping our sidewalks clean, there really is no excuse for not figuring this out."
Though litter is a serious issue, Dees hopes that a litter prevention campaign based on humor will get people talking—and disposing. "We're tackling the challenge of making people stop and think," she said. Quotes such as "Fill me up, Buttercup," and "Talk dirty to me," basketball free-throw lines and a hop-scotch board give people an incentive to engage and use a trash can instead of leaving their cigarette butt, napkin or other debris on the sidewalk or street. "Combined with additional trash receptacles we installed over the past year, the anti-litter campaign will hopefully change behavior and be a vehicle for a long-term, sustainable change for downtown," Dees said.
The DIB's mission is to enhance the district's quality of life and economic success by creating a cleaner, safer and more enjoyable environment, and the anti-litter initiative is designed to spread awareness of the issue and incite action in a light-hearted way. The DIB also recently installed sidewalk decals to educate downtown residents and visitors on CDC safety guidelines. The decals communicate ways for the public to remain safe and healthy amid COVID-19 while supporting the City of Pensacola mandate of June 26 that requires patrons and employees at businesses within City limits to wear a protective face mask. To assist in the implementation of the city order, DIB is also providing free face coverings to downtown merchants, while supplies last.