Rylee Hart, Wedding Planner, Great Southern Weddings
Becoming engaged is one of the most exciting moments of your life. The love of your life has just asked you to marry, you have a ring on your finger that you now get to show off to the world, and you can finally make all your dream-wedding pins from your Pinterest board come true!
Once engaged, things happen so quickly! You will want to make your first round of calls to your family and friends to share the exciting news. The second round of calls should be to secure a date for the big day. You will want to make sure that you choose a date that will be special to you and your betrothed, as well as to those that will be a part of your special day.
After the date is set, you will want to get a bit of help in pulling off this most special day—this is when the help of a wedding planner makes all of the difference. There are a number of wonderful options for planners here locally who do an amazing job. I would recommend you schedule a meeting with a few and get to know them. You want your wedding planner to fit your style. Most planners will offer a complementary consultation for just this purpose. Your initial meeting with your planner lets you share your ideas and thoughts. The planner then takes these thoughts and dreams and turns them into reality.
Let's be honest: we all want to make our dream wedding come true, but it can be dismaying at times when you realize all of the logistics involved. A wedding planner can help you ease through the big day without breaking a sweat. They will be there, by your side, every step of the way. Typical services offered include day-of planning, month-of planning, and full planning and coordination of the wedding rehearsal and wedding day. Two of the most important services a wedding planner offers are keeping you on budget and communicating with all vendors and people associated with your wedding.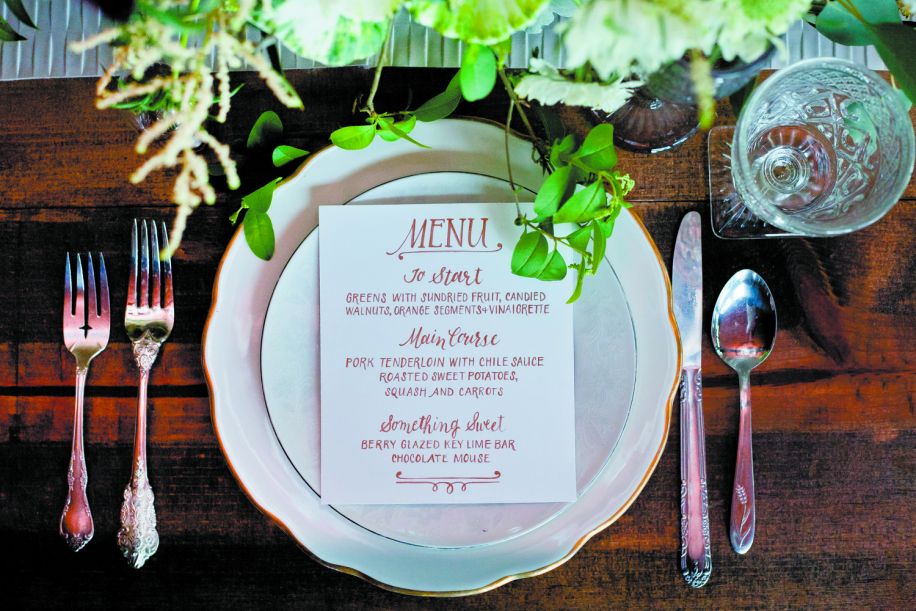 So now what? After your date is set and you have met with and selected a wedding planner, there are two items that must be addressed right away: venue and catering.
The first item on the agenda is booking your venue. Your wedding planner specializes in the area's vendors and pricing. Venues tend to book a year out. It is important that you get the venue of your choice on the date you like, the rest of your wedding planning will fall around this. Downtown Pensacola offers some of the best venues for both ceremony and reception. The Old Christ Church is one of the most popular churches to use for the ceremony. The fabulous reception venues Downtown Pensacola offers include 5eleven, Palafox House, Barkley House, and Palafox Wharf just to name a few.
Once you pick your venue, catering is the next focus as it tends to be one of the more expensive items of a wedding. When you first get engaged, you may to want to invite the whole town because you want every one of your friends and family members to be a part of your big day. Catering is important because you need to plan for your budget on the food costs. You do not want to send out 400 invitations before you know how much it will cost to feed those 400 people. Your wedding planner can help guide you through selecting the right catering company for your budget. Hiring a wedding planner may also get you discounts. There are all-inclusive companies that can bundle planning, catering, bar, and venues all in one. These companies can lead to better rates and discounts.
Planning your wedding should be one of the happiest times of your life. With that being said, is can also be the most stressful. Your wedding planner can lead you in the right direction in all aspects of your wedding, from planning, to venue selection, catering and more. By investing in a wedding planner, you, your fiancé and your families can leave the details to the pros and enjoy your most exciting day.