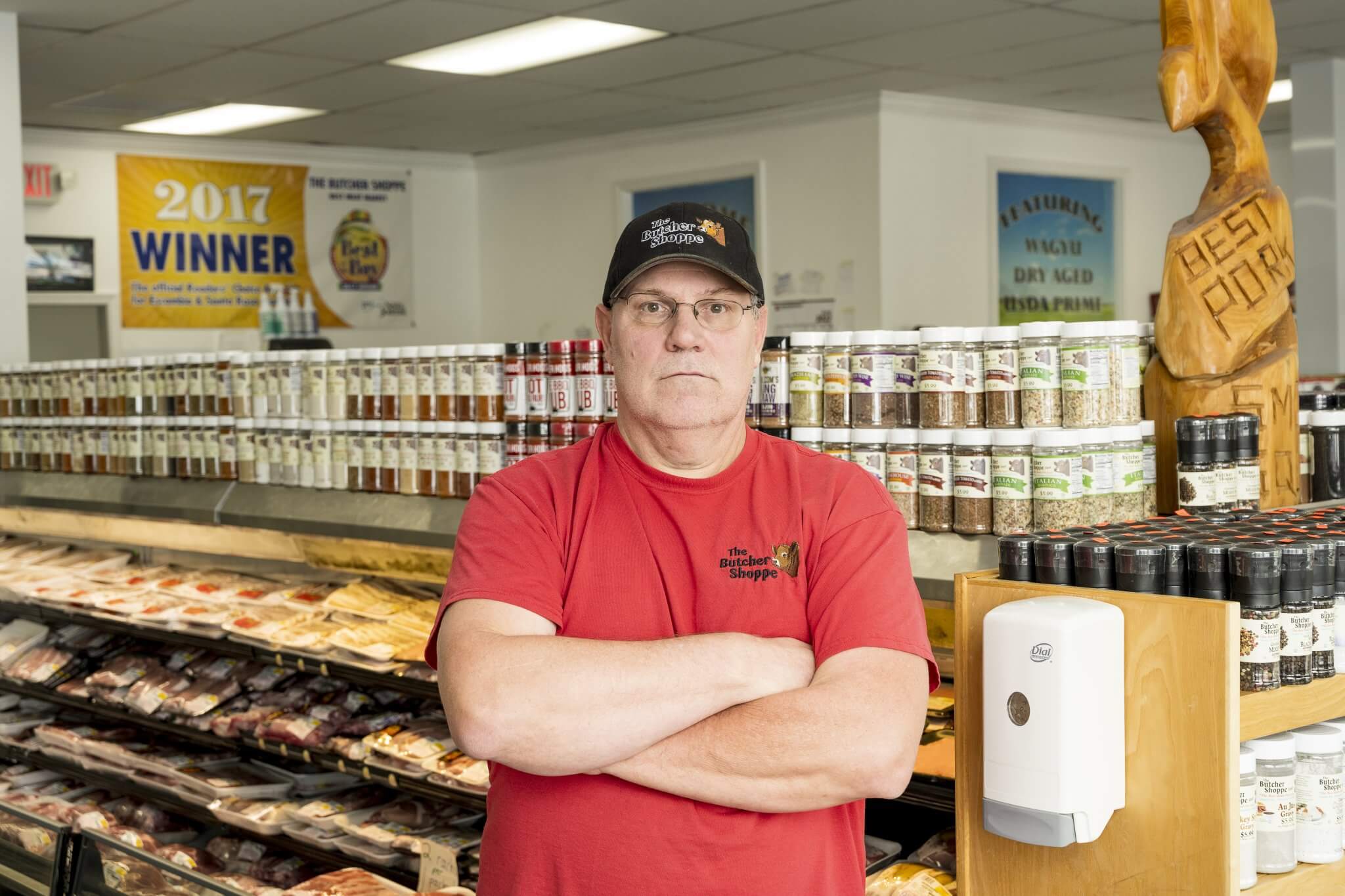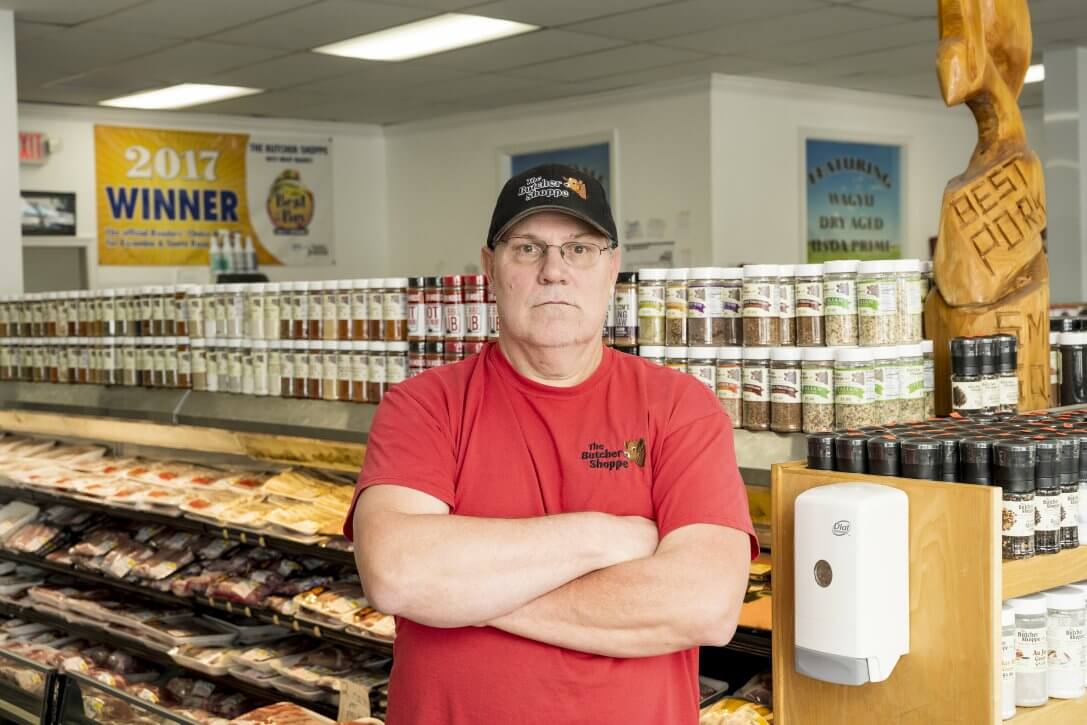 There is something quaint and charming about a local butcher shop—a harkening back to a simpler time when customer service was key and quality was a top priority. That's exactly the type of service and product that Kevin Green set out to provide when he opened his now nationally known store, The Butcher Shoppe. Famous for his competition meats, Green's Butcher Shoppe also offers top quality chicken, beef, pork and wild game in every cut you can imagine. Pensacola Magazine talked to Green about his vision, his business and his approach to customer service.
Why did you open a butcher shop?
I've always kind of been in the grocery business. One of my first jobs was at a grocery store. After college, I went back to work for the same grocery store chain. Within about a month, I was hired for a corporate position as a buyer. It was kind of nice because I was still in the business that I enjoyed, but on a more professional level with my education. I did that for a while and then I worked for the largest wholesaler in the country up in New England. I moved back to the area and just wanted to get into business for myself. I had never cut meat. I had never worked in the meat department. Somehow I thought that owning a meat market was probably a good idea. I still don't know how I convinced my wife.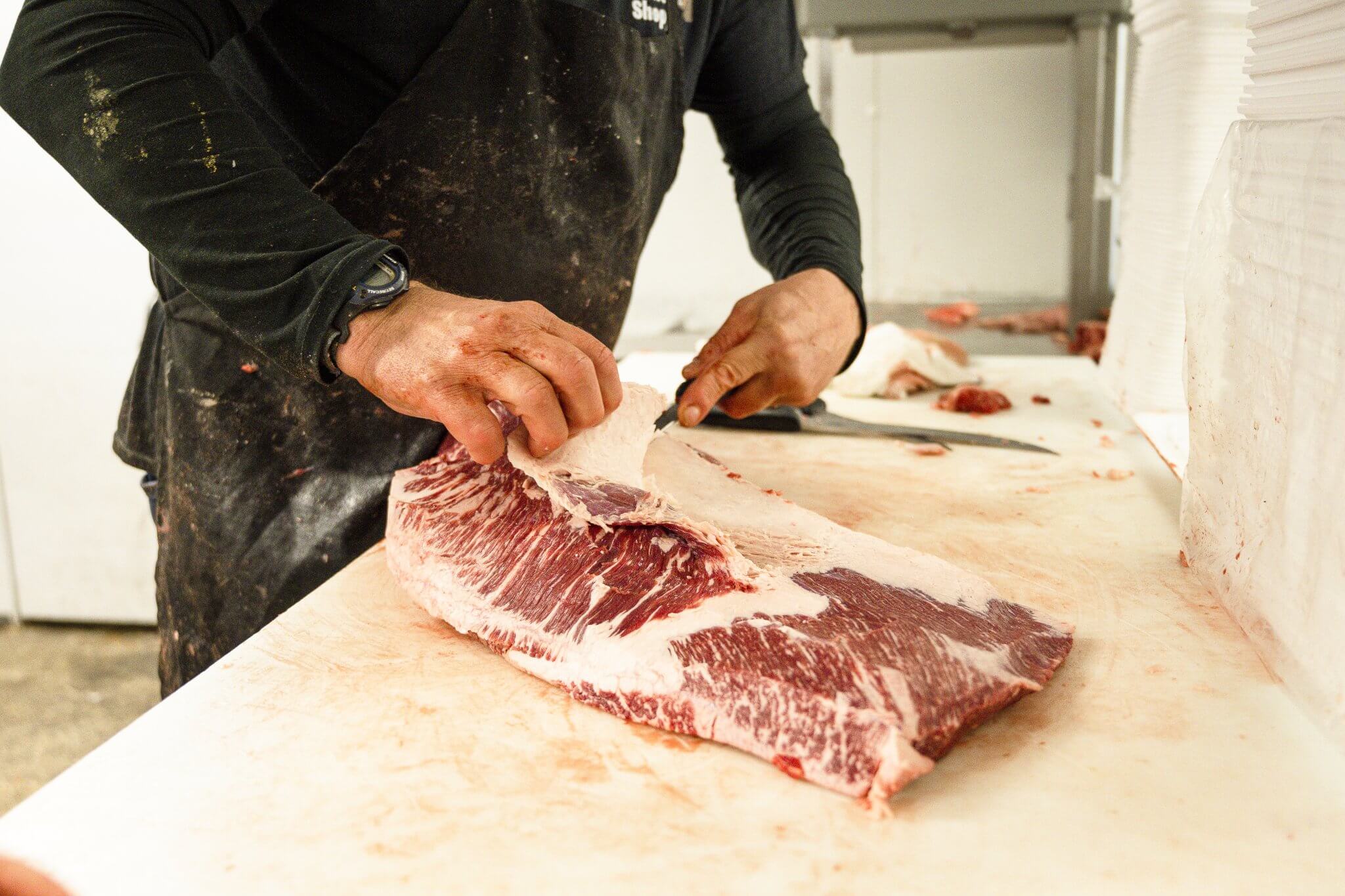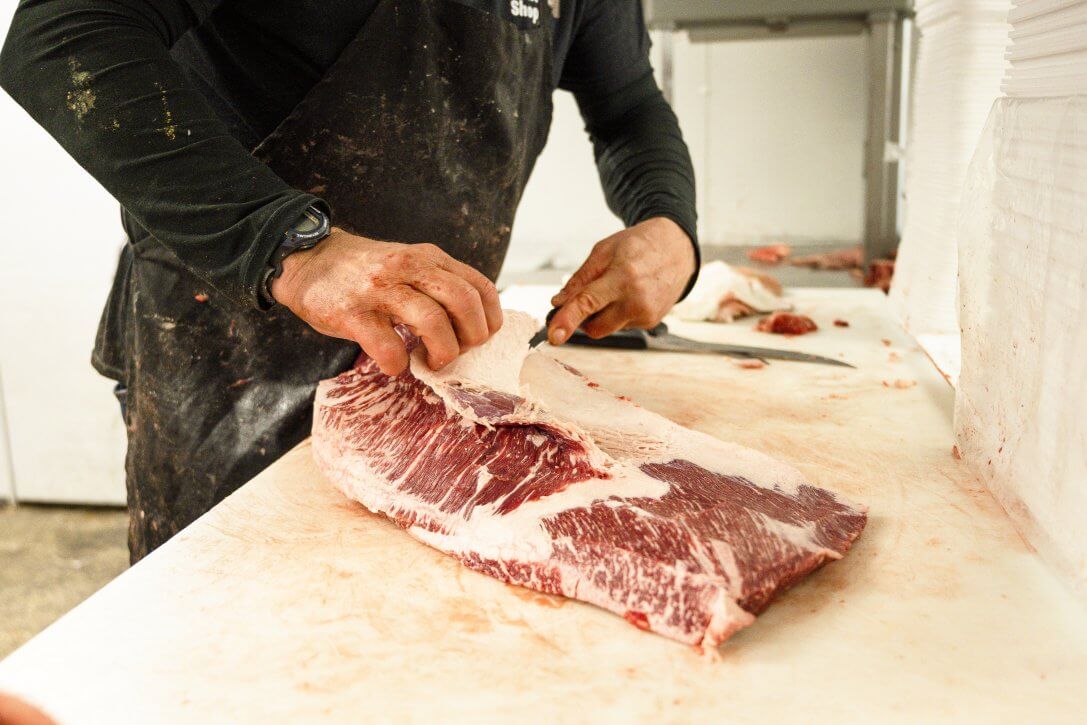 Were you a meat aficionado before opening the store?
It really wasn't a passion of mine. The business side of it interested me. Honestly, I was looking at restaurants and franchises—something that I could do that was mine. Something that I could sink my teeth into. There was an existing business on the west side of Pensacola. It was the old Mallory's and I decided to purchase it and turn it into The Butcher Shoppe. When we talk about what we are going to have for dinner, we may have multiple things on our plate, but what we say is that "we're having steak or pork chops." I just thought that if I open a meat market and concentrate on that center of the plate, it could be a viable business. So that's kind of what we did. I was never going to cut meat. I was just going to run the business, but after about four or five months, I realized that I probably needed to get back there and be an active part of what made up the business. It's just kind of grown from there. We've also gotten into competition meats and have become nationally-known for shipping competition briskets and ribs throughout the country. It quickly became my passion. I don't know that it was when I started the business, but it has very quickly turned into my life's passion.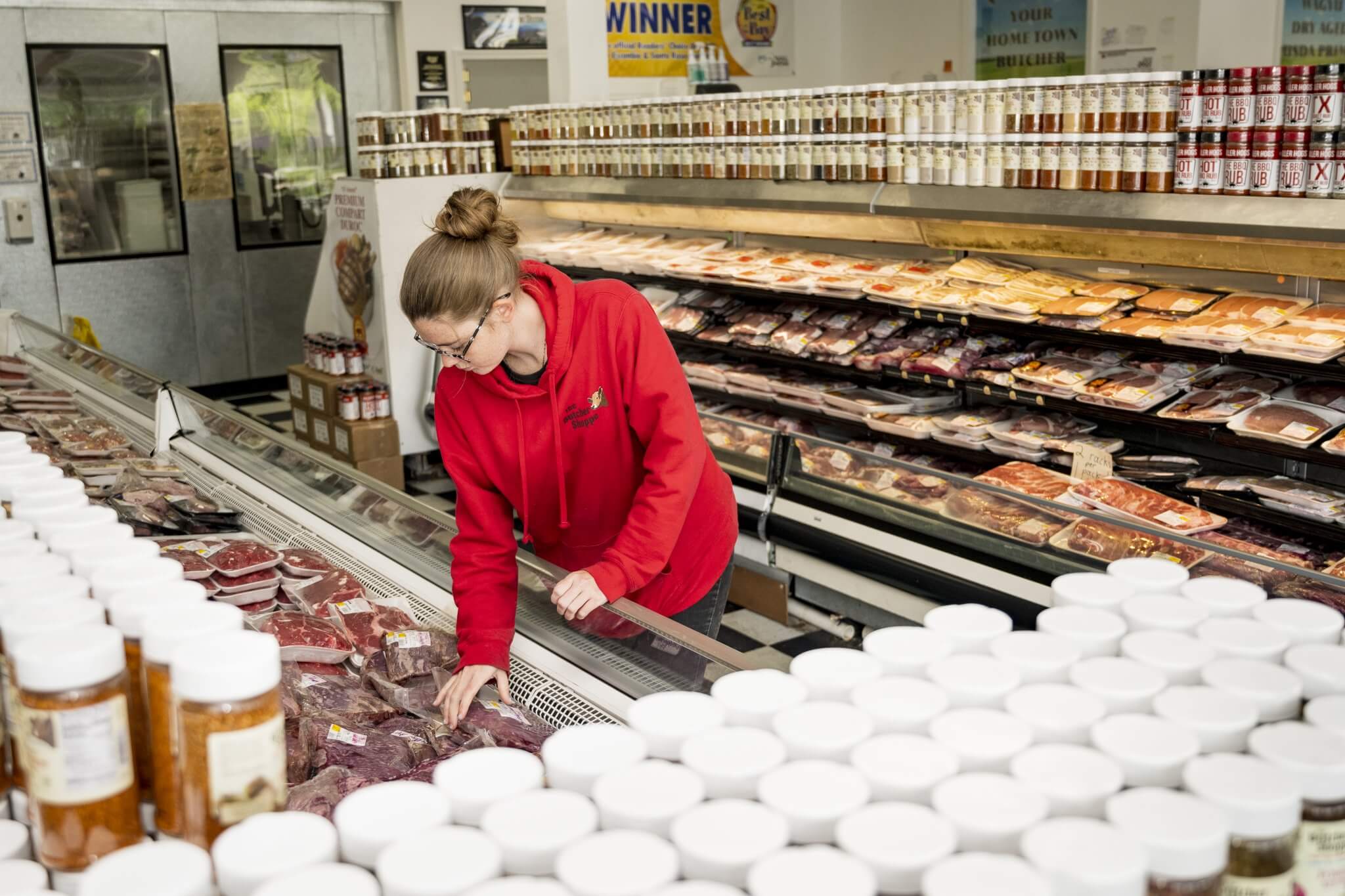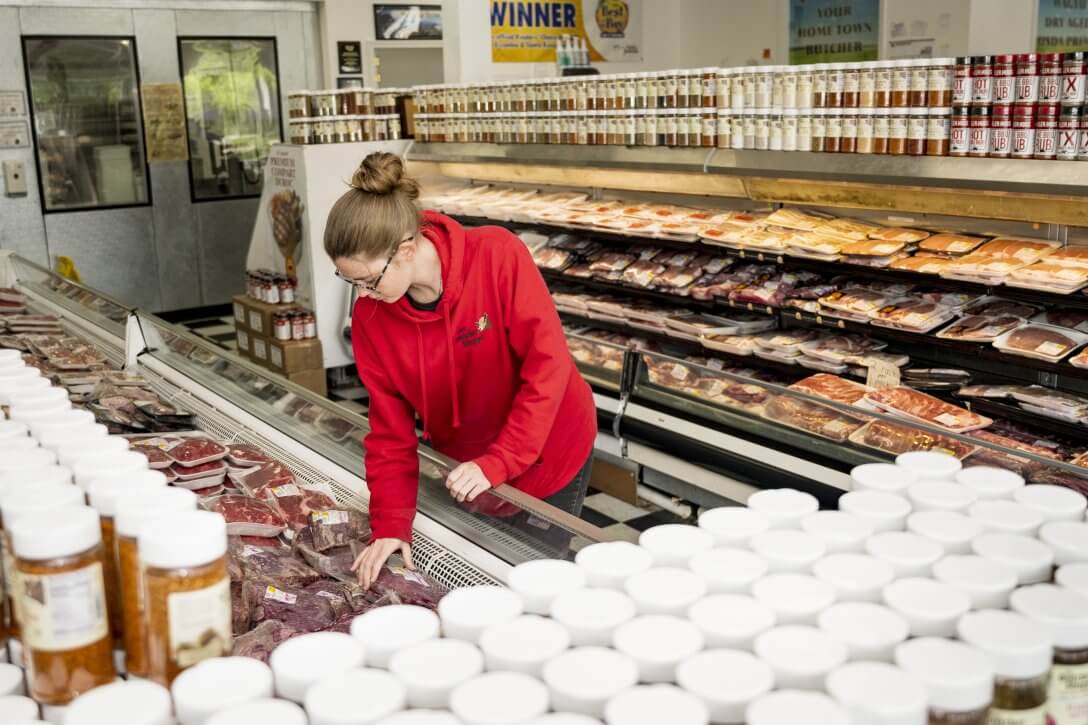 Would you say there is an art to butchering?
There is, but I will say that it's easier today than it was probably 20 or 30 years ago. The days of hanging beef are kind of over. We do everything in-house. We cut in-house and we grind in-house. We don't buy any pre-ground stuff or pre-cut stuff. So, there's a skill to it, but as opposed to 30 years ago, the learning curve is a lot shorter. We buy whole cases of what are called primals or subprimals— these are whole ribeyes or whole short ribs—and then we cut them to varying thickness and size. Our niche has been custom cuts. While we have a lot of meat that we cut fresh daily, a customer can come in and request a special cut, and they can check out much quicker than at a big grocery store. On a busy Saturday, we may have 50 or 60 orders for special cuts.
What types of meat do you carry?
We carry a pretty full line of beef, chicken, pork and a varying inventory of game meat. Our point of difference is not just the variety of cuts we offer, but the variety of grades as well. If you go to a traditional grocery store, they typically only carry one grade of meat. It might be Choice, or it might be Select. If you want to cook a ribeye steak, you typically have two choices—boneless or bone-in of whatever grade they carry. In my store, you have more options—boneless or bone-in choice, boneless or bone-in prime, boneless or bone-in Wagyu. We may have two or three different scores of Wagyu. Oftentimes we have Japanese Wagyu. So you have 10 different options as opposed to two. We also have all of the unique things like venison, elk, tri-tip or hanger steak that other many other places don't carry.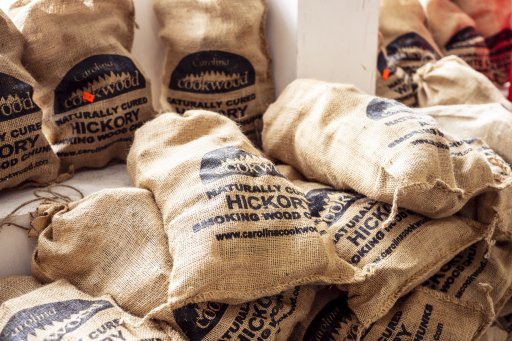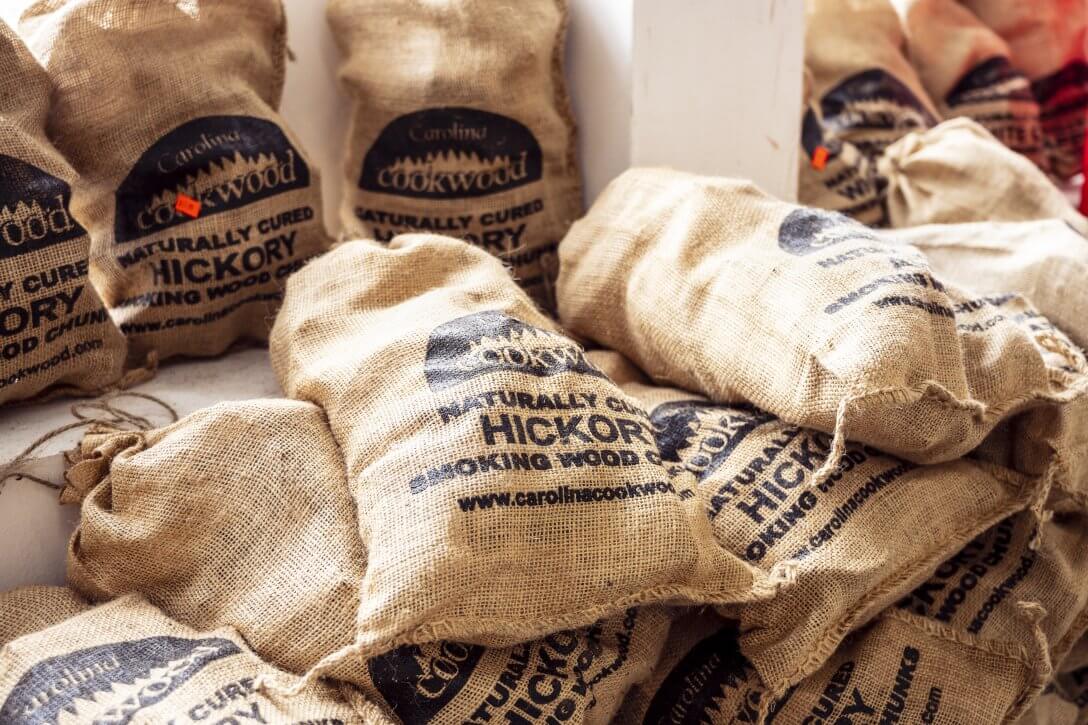 How do you sell the Wagyu?
Well, restaurants sell it by the ounce. We typically sell it by the pound at retail, and it's upwards of $100 per pound. Like everything right now, prices are changing weekly. Now, one thing that's unique about Wagyu is that it's so rich that you are only eating 2 to 4 ounces at the most. So most people would eat a regular 12-ounce steak in one sitting, but 12 ounces of the Japanese A5 Wagyu might feed four to six people. It's really about a shared experience. You're not buying three steaks for three people.
What do you offer for barbecue lovers?
We've been selling competition barbecue meats for probably the last eight years. Each week, there are barbecue competitions that are held throughout the country. Teams might cook anywhere from 10 to 50 competitions throughout the year. It's usually a four-meat competition—chicken, pulled pork, ribs and brisket. Brisket is kind of viewed as the top category. We've carved out a niche where we buy 100 percent Australian Wagyu brisket. We buy more than anybody in the world of that product. For the last five years, the number one team In the country for brisket bought those from us. We'll ship anywhere from 80 to 100 cases of competition brisket a month. We also sell competition ribs and competition butts. When we get those in, we sort them into competition and non-competition. A competition guy is going to want it to be a certain thickness and width because it has to fill the box that they're turning in. So, if it tapers a little bit or it's not as wide, we'll put that to the side as a non-competition sort. We sell that non-competition brisket in the store at a discount. So, the guy cooking for his family can cook the exact same brisket that the best cooks in the country cook week in and week out—and he gets it at a discount. Same with ribs. Same with pork butts.
You were voted best butcher shop by a big barbecue influencer, right?
Malcolm Reed is kind of a YouTube sensation. He has about a million and a half people on his YouTube channel. Probably a similar number of people on his TikTok. He has a line of barbecue rubs and sauces that are sold throughout the country. He's probably one of the three or four most recognizable people in barbecue and grilling. From time to time, he does annual reviews on various meat or grilling-related topics.. Last year, he did it about the best butcher shop in the country and he named The Butcher Shoppe as the best. We were pretty humbled by that for sure.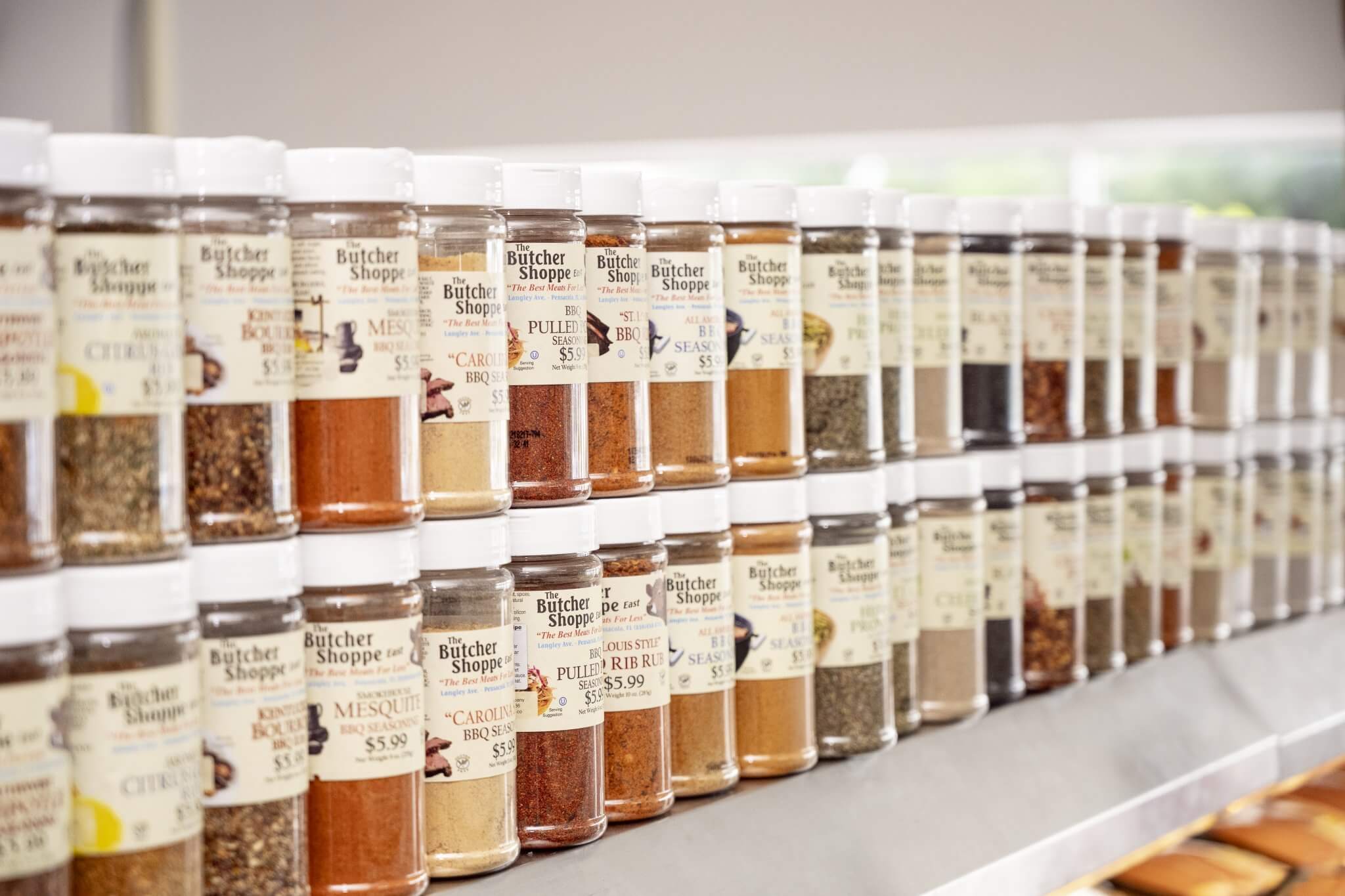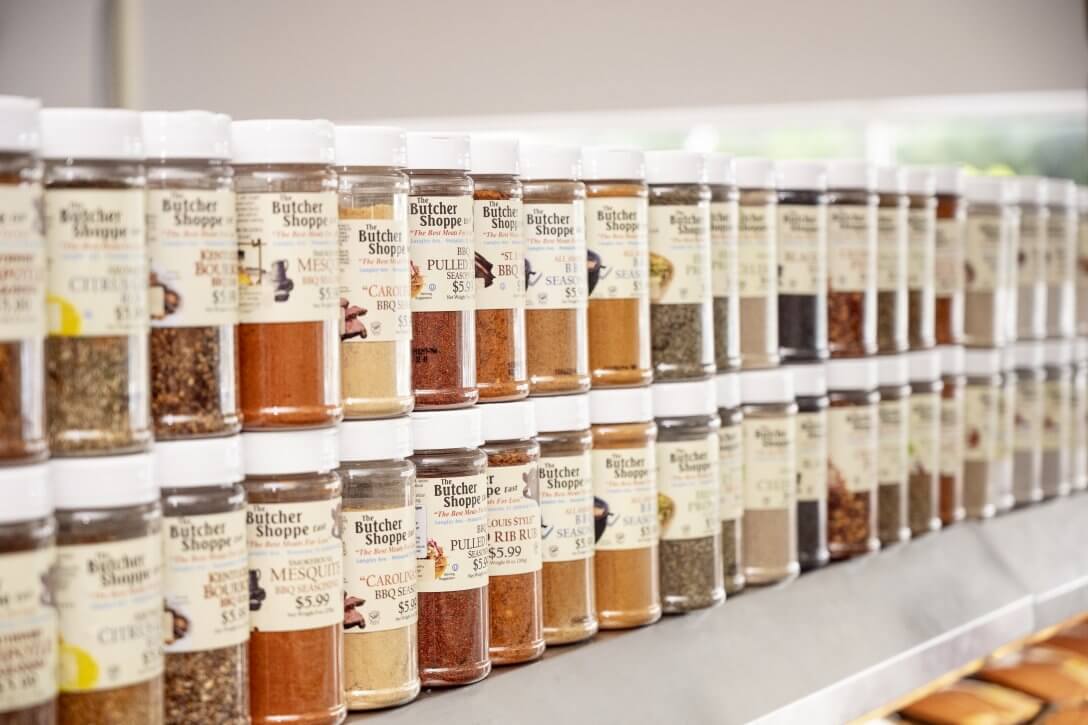 Interestingly, you do all of this without a website.
You know, it's funny. I take a little abuse for that. There's a guy—Sam The Cooking Guy— on Good Morning America and he's probably got three million people on his YouTube channel. He buys from us from time to time and he makes fun of us because we don't have a website. But, you know, we probably ship about a million dollars a year without a website—solely from orders placed through our Facebook page, cell phones and the store phone number. It is kind of crazy to think about that. Our premise is that we are an old-school meat shop with old-school standards of taking care of the customer by putting a face with a name. That's translated into people in New York and Alaska picking up the phone, calling us and having us ship to them sight unseen. We get a lot of credit for our competition meats and for having a national customer base. It's pretty unbelievable to have one of the top-three guys in the grilling industry mention us on a consistent basis during his podcast. But at the end of the day, our core is a small, family run, customer service-oriented butcher shop. Customer service is everything to us. We're fortunate to survive all of the changes that have happened in the last 15 to 16 years. I think it's due to the people we have working for us and the customer service that we provide.
The Butcher Shoppe is located at 2405 Langley Ave. and is open seven days a week from 10 am to 6 pm.