By Hana Frenette
Each year Pensacola Beach is home to one of the largest lesbian, gay, bisexual, transgender, queer/questioning (LGBTQ) events in the country. The event takes place on Memorial Day Weekend, in the form of a giant beach party accompanied by smaller gatherings throughout Pensacola.
The infamous beach party was started in the mid 1960s by a couple named Ray and Henry Hillyer, who invited a few friends from out of town to enjoy a short vacation on the beach over Memorial Day Weekend. The Hillyers were also credited with starting a secret book club, named the Emma Jones Society, which would host LGBTQ events, including a large beach gathering, according to a research book project titled "Hot Times on the Gay Gulf Coast," by Dr. Jay Watkins, a professor at Georgia State University. While the book club ended in 1974, the annual beach party continued to thrive. Word of the grand beach gathering continued to spread and soon, thousands of out-of-towners were pouring into Pensacola each year, eager to spend the weekend on the white sandy beaches and to spend their money.
Visitors to the annual party were guestimated to be in the tens of thousands, but no organized survey efforts were used to quantify the crowds until 1994.
Dr. Steven Philipp, a professor at the University of West Florida released a report titled "Gay and Lesbian Tourists at a Southern U.S.A. Beach Event," in the Journal of Homosexuality, in 1999.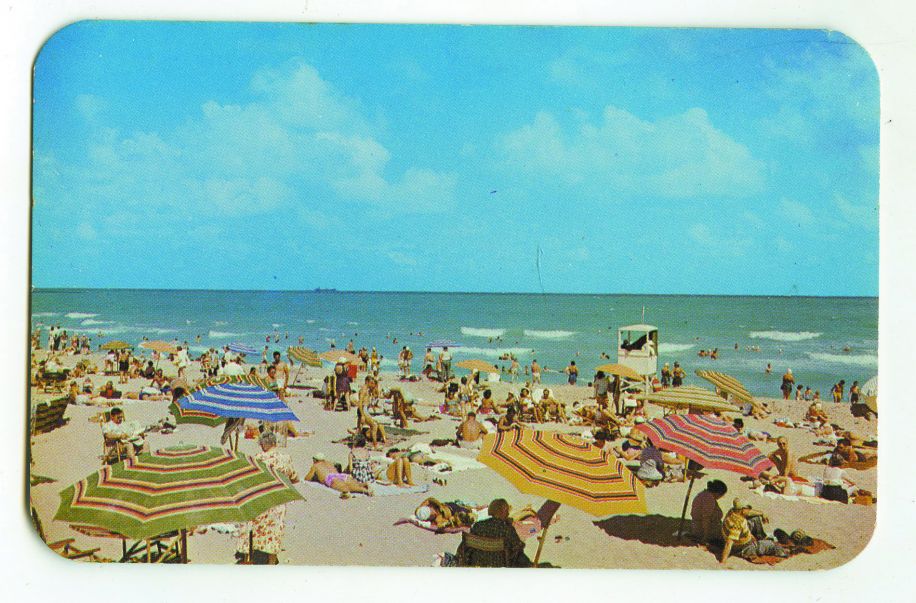 Philipp surveyed 1,272 gay and lesbian tourists on a 5-mile section of the Gulf Islands National Seashore near Pensacola Beach on Memorial Day weekend in 1994. The data, though more than 20 years old, recorded the numbers of visitors in the 40,000 to 60,000 range, and estimated they spent several million dollars that year.
It's widely known that the LGBTQ Memorial Day Weekend events on Pensacola Beach pack a significant cultural, historical and economical punch— but the specifics of that punch have been poorly tracked over the years. The numbers have likely gone up and down over the decades, but without specific annual reports, the impact of the event has always been speculated.
Every year, Visit Pensacola conducts surveys over the course of the year, for events like Blue Angel Weekend—arguably the busiest beach weekend of the year—and Fourth of July Weekend. Last year, for the first time, they conducted a survey of Memorial Day Weekend visitors who were in town specifically for the LGBTQ events.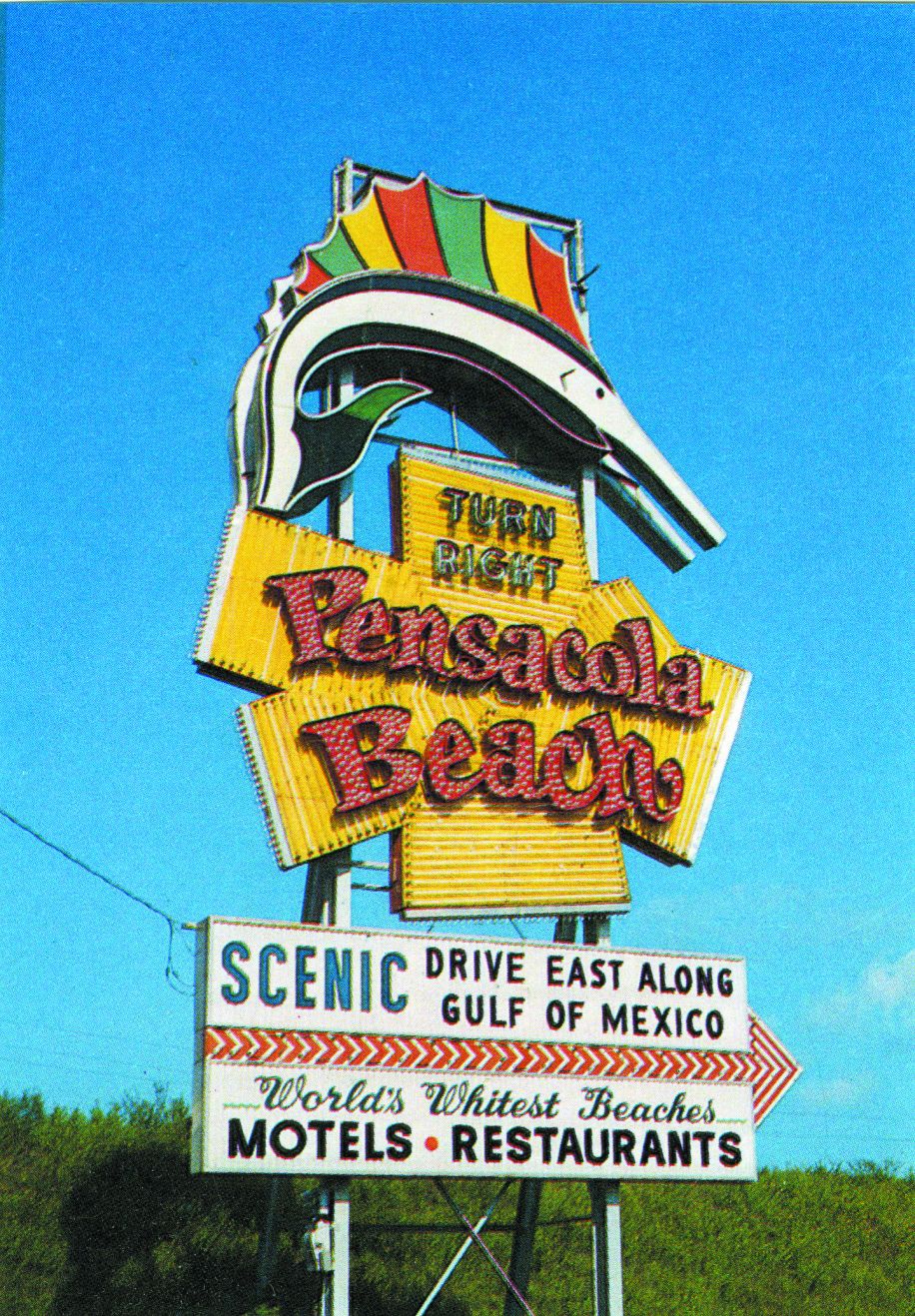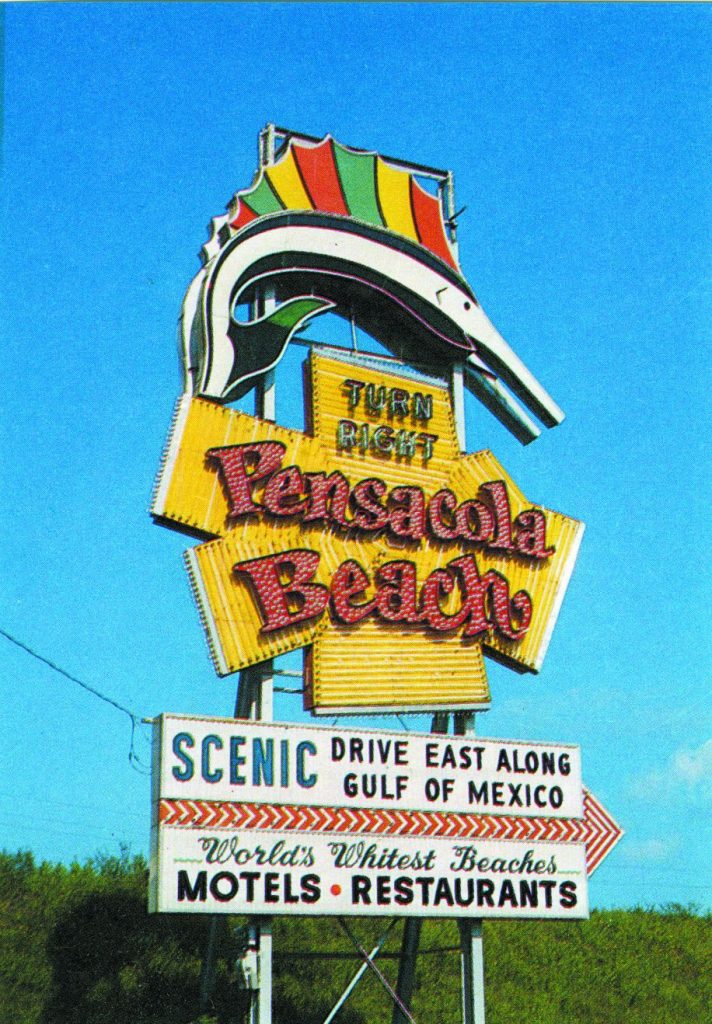 "We had people go out and interview a random selection of 103 people," said Steve Hayes, President of Visit Pensacola. "All the interviews were conducted on the beach, not on the boardwalk or the sound, but near Portofino."
Hayes noted there were approximately 50,000 beach visitors that weekend. Of the people Visit Pensacola surveyed, more than 75 percent of the beach party attendees were visiting from out of town. The average age came to 35, and the average annual income was approximately $62,360, Hayes said. Roughly 60 percent of visitors stayed in paid accommodations, such as hotels and condominiums.
"Basically everyone we surveyed was aware of the event prior to arriving on the beach," Hayes said, which would suggest that they chose to come into town specifically or the event.
The survey numbers showed a larger party size than normal, at 4.5, and an overwhelming positive outlook of their experience on Pensacola Beach. A little more than 94 percent of survey participants said they would like to come back to the event, 85 percent said they would gladly tell friends and family about the event, and 97 percent said they planned to return to the area for a future visit.
"The average spending per party was $1,467, which includes food, drinks, entertainment, gas, groceries and lodging," Hayes explained. "Once the numbers were crunched we saw a total spending in Escambia County to be roughly $4.9 million."
Almost five million dollars in a weekend definitely has a great impact on Escambia County, but how does it stack up to other heavy-hitting weekends like the Blue Angel Homecoming Airshow Weekend?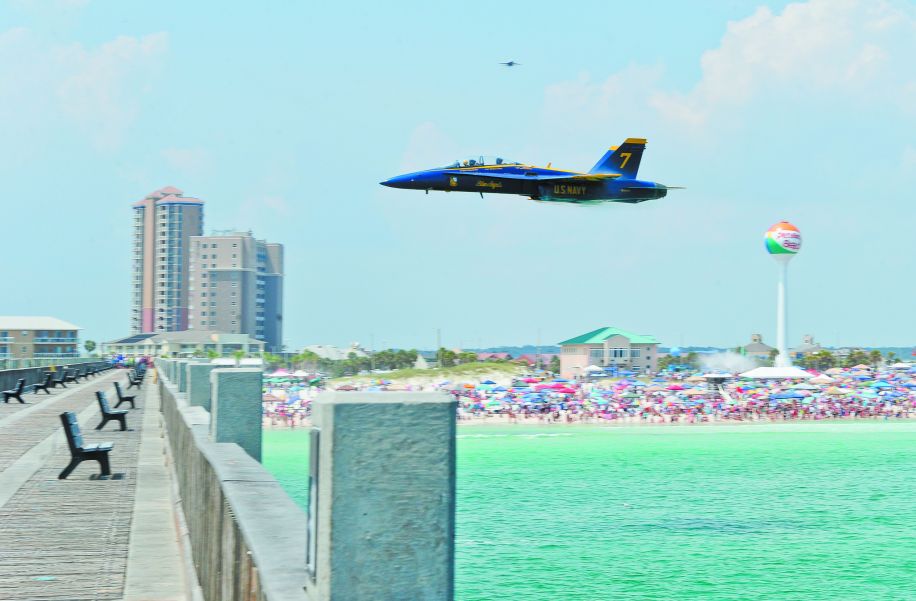 Hayes answered that the weekends both bring a significant economic boost, but have very different allocations of spending from participants.
Blue Angel Weekend doubles the number of visitors from Memorial Day Weekend, with 106,000 visitors. While the number of people on the beach that weekend is higher, only 12 percent of those people paid to stay in hotels and condos, and 79 percent reported to be residents of the area.
"The average household income was roughly the same—$62,025 for Blue Angel Weekend, and the average party size was a little smaller—about 3.7 people per party," Hayes said.
Ninety percent of event attendees said they were aware of the event and 89 percent said they would come back again. The average spending per party was significantly lower than the parties at Memorial Day Weekend, likely due to the fact they didn't have to purchase lodging or as much gas for travel, with $384 per party.
The total amount of spending in Escambia County for Blue Angel Weekend rings in at a whopping $11.8 million.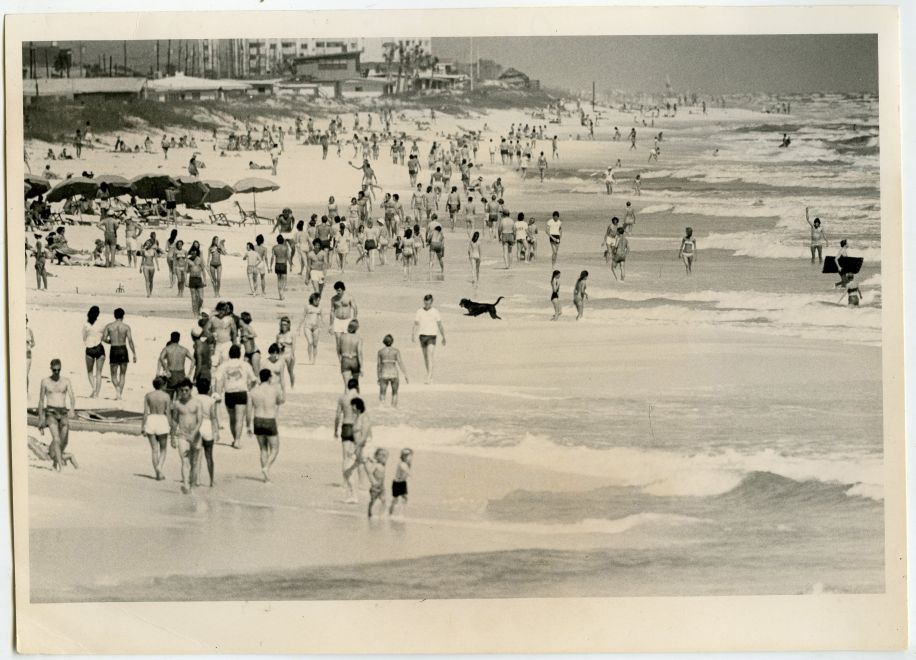 Hayes said both the Memorial Day Weekend event and the Blue Angels Weekend event will be surveyed again this year.
"I think the big thing about Memorial Day Weekend, is that so many visitors are from out of town and it gives Pensacola Beach this great visibility," Hayes said. "And when people really enjoy a place with friends or family, and they love the atmosphere, they'll tell other people about it. We're really seeing that word of mouth is still one of the best ways for people to hear about Pensacola."
Although there are a limited number of surveys throughout the history of the Memorial Day Weekend LGBTQ event, each one conducted provides a clearer look into such a visibly significant, exciting and busy weekend and helps us better understand the impact of a single event on an entire community.
 Memorial Day Weekend
-Roughly 50,000 attendees
-75% of event attendees were visitors
-25% were local or resident
-50%/50% between male and female
-Average age 35
-Average annual household income was $62, 360
-Basically everyone was aware of the event before they visited,
-94% would come back to the event
-85% residents would tell out of town family or friends to attend the event
-65% that wasn't first time, had been before
-Party size 4.5
-97% plan to return for future visit
-Stayed an average 3.3 nights
-Over 60% stayed in paid accommodations, others just stayed with friends or came in for the day
-Average spending per party was $1,467 per party, everything from food and drink, groceries, gas, entertainment
-Total spending in Escambia County: $4.9 million
Blue Angel Weekend
– Roughly 106,000 attendees
-79% were residents,
-Gender 54% male /46% female
-Average age 42
-Household income $62,025
-90% visitors were aware of event
-89% would come back
-63% repeat visitor
-Average party size 3.7
-84% planned to return
-12% spend the night in paid accommodations
-Spending average per party: $384
-Total spending in Escambia County :$11.8 million