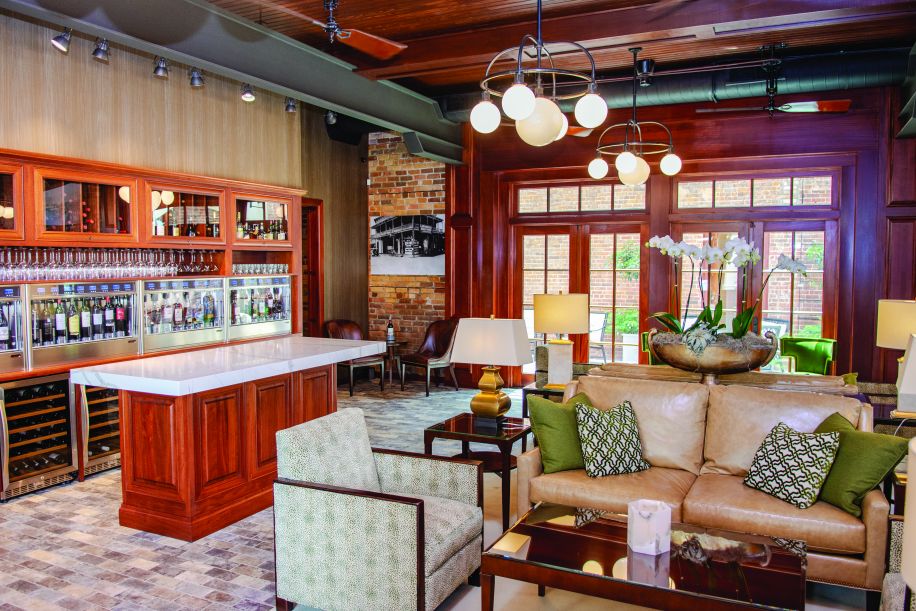 To step inside The Establishment 1898 is to immediately recognize a level of sophistication not commonly found in Pensacola.
Mahogany, cypress, leather, marble and glass blend in a swirl of rich browns, deep greens and gentle creams to create an aura of lush refinement.
Whatever your opinion of a social club that will admit fewer than 400 members at the rate $175 a month and charge $100 per entry to non-members, the club itself is exquisite.
The Establishment is the vision of Stephen Simpson, former owner of Heliworks and one of five partners working redevelop the former Escambia County School District Building on Garden Street.
Simpson purchased the building at 201 S. Baylen St. nearly two years ago. First built in 1898 by, the two-story brick building was the first building constructed by Christian Thiesen, who would go on to build the landmark building at Palafox and Romana Streets now known as the Thiesen Building.
Simpson worked hard to restore the building to as close to its original design as possible, and his attention to detail shows. Simpson isn't keen to say how much he's spent on bringing the building up to its current state, only that project has been a labor of love and that he doesn't expect to make his investment back any time soon.
"I had been to several like clubs in Philadelphia, New York and New Orleans, and when this got to a certain point we said we need to put a bar into it and make it upscale, so we did," Simpson said. "… I think Pensacola has always been ready for it, it's just nobody has really done it. With us being off the beaten path everything just sort of clicked and made sense."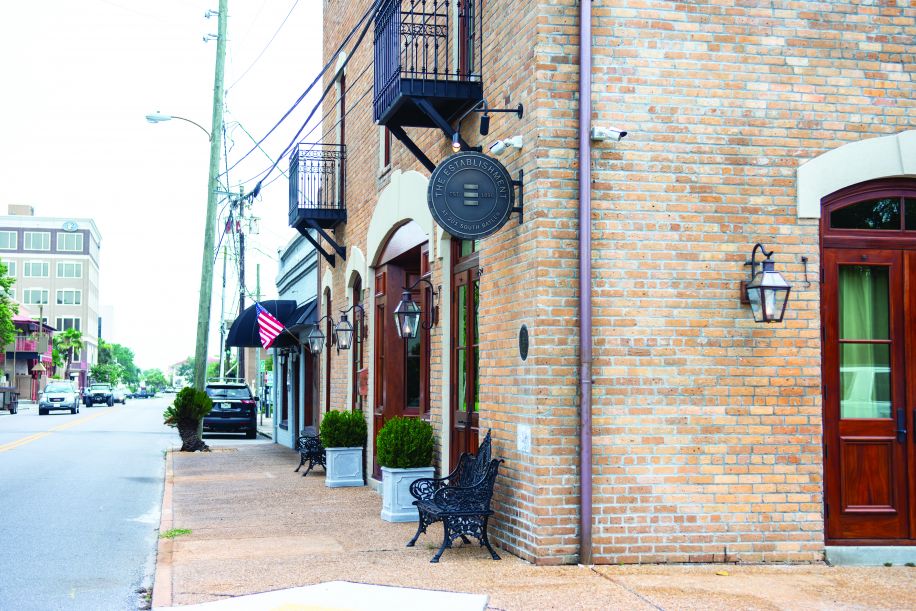 The Establishment officially opened on July 1. Membership in the club comes with a $50 credit to purchase fine wines, whiskeys, cognacs and scotches at a discounted rate from a wall of self-serve taps. Simpson says fine cigars on the way. Any kind of cocktail a member might want can be prepared back of house. The club also offers members a concierge service to arrange travels plans, tee times, anniversary gifts and other needs members may have.
Simpson's CFO, Teri Tucker, said the idea was to create a one-of-kind experience unlike anything else downtown.
"I think Pensacola in the past 20 years has been catering to tourists, where Stephen saw the opportunity to cater to the locals," Tucker said. "We are off of Palafox and anybody is welcome, but we aren't going to get the standard walking-by traffic. It's more of a destination."