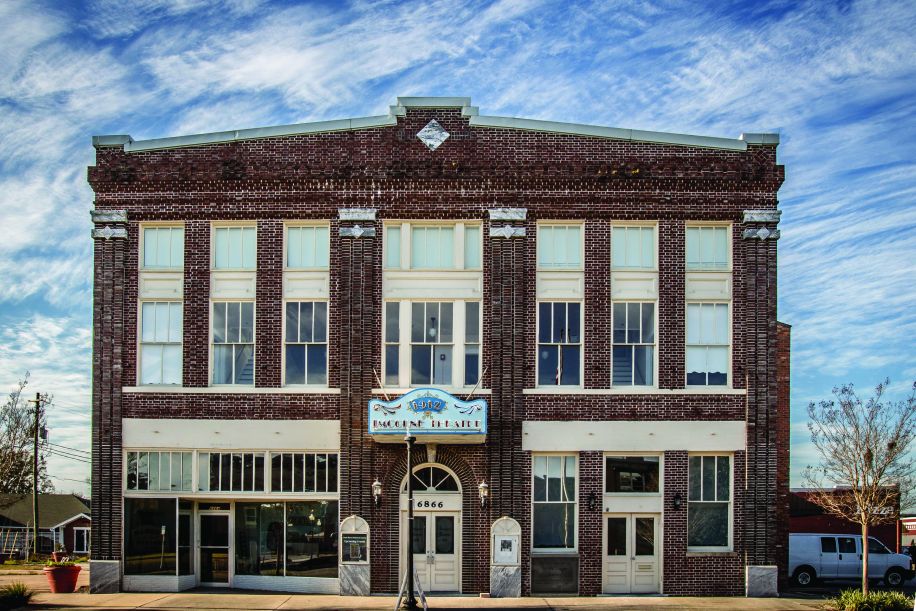 By Will Isern
You might not guess it driving Caroline Street through downtown Milton, but the old Imogene Theatre across from the courthouse is in the midst of a renaissance.
First built in 1913, the Imogene predates the Seanger Theatre in downtown Pensacola by 12 years. It has survived fires, hurricanes and the shifting economic tides that have seen the decline of downtown Milton and, more recently, its resurgence.
The theatre is owned by the Santa Rosa Historical Society and was renovated in 2013 with a $104,500 grant from IMPACT 100 Pensacola Bay Area. The Imogene's revival reflects that of Milton in general. The theater is central to the city's master plan, which focuses on enhancing the riverfront and surrounding area, and boosting economic development in downtown.
Over the years, the Imogene has been home to vaudeville shows, silent films, opera and community events. It still serves as venue for high school proms and local acts.
But beginning in 2017, the Imogene's managers, RE Development, Inc., began reaching out to larger, regional acts in hopes of growing the theater's profile.
As they developed relationships with booking agents, word spread about the historic little theater outside of Pensacola with hardwood floors, ornate crown molding, wraparound balcony and great acoustics.
"You just don't find rooms like this anymore because they're not built like this anymore," said Dennis Gleason, RE Development's director of operations.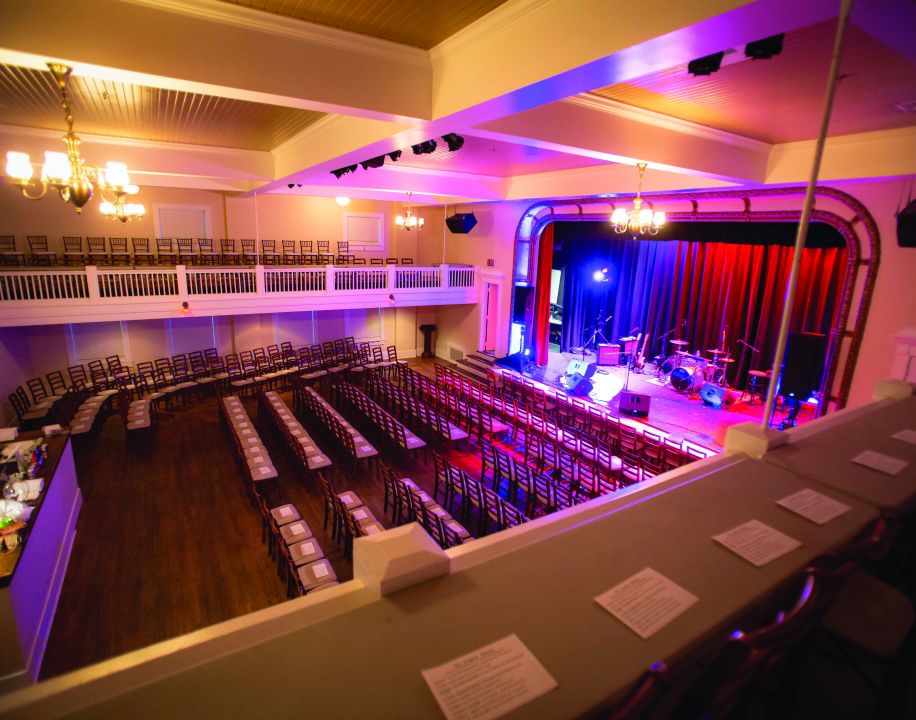 The theater, with capacity for just 350, began booking regionally known acts like PawPaw's Medicine Cabinet, Johnny Hayes and James Dupre (contestants on "The Voice").
"We started getting feedback from the regional acts and they began to say, 'This is a really cool place, and you've really got something here," said RE Development, Inc. president Kyle Verner. "They began to say, 'This is a place that some bigger acts would look at.'"
Then, in the fall of 2017, the theater manager's got a call they never expected.
"So we get a call and the guy goes, 'This is (the booking agent for) Denny Laine of the Moody Blues and Wings,' and we're like, 'Yeah, right,'" Verner said. "He's like, 'No really, I'll send you pictures.' So he was routing through and a booking agent for Johnny Hayes knew this booking agent and said, 'You need to check out this place called the Imogene Theatre.' So they called and said, 'Would you like to have Denny Laine come and play?' and we're like, 'Yeah, absolutely.'"
Laine gave an intimate, sellout performance at the Imogene in September. Since then the Imogene has booked Sammy Kershaw, Lee Ann Womack and Steve Earle – big names for a theater that was nearly torn down in the 1980s.
"This place is historic. Hank Williams played here, Roy Acuff played here, and now it's got a second life," Verner said. "I think that people are really digging the fact that it's got a second life and it's now becoming the catalyst for the rebirth of this area again."
For more information and updates about events at the Imogene Theatre, visit TheImogeneTheatre.com.