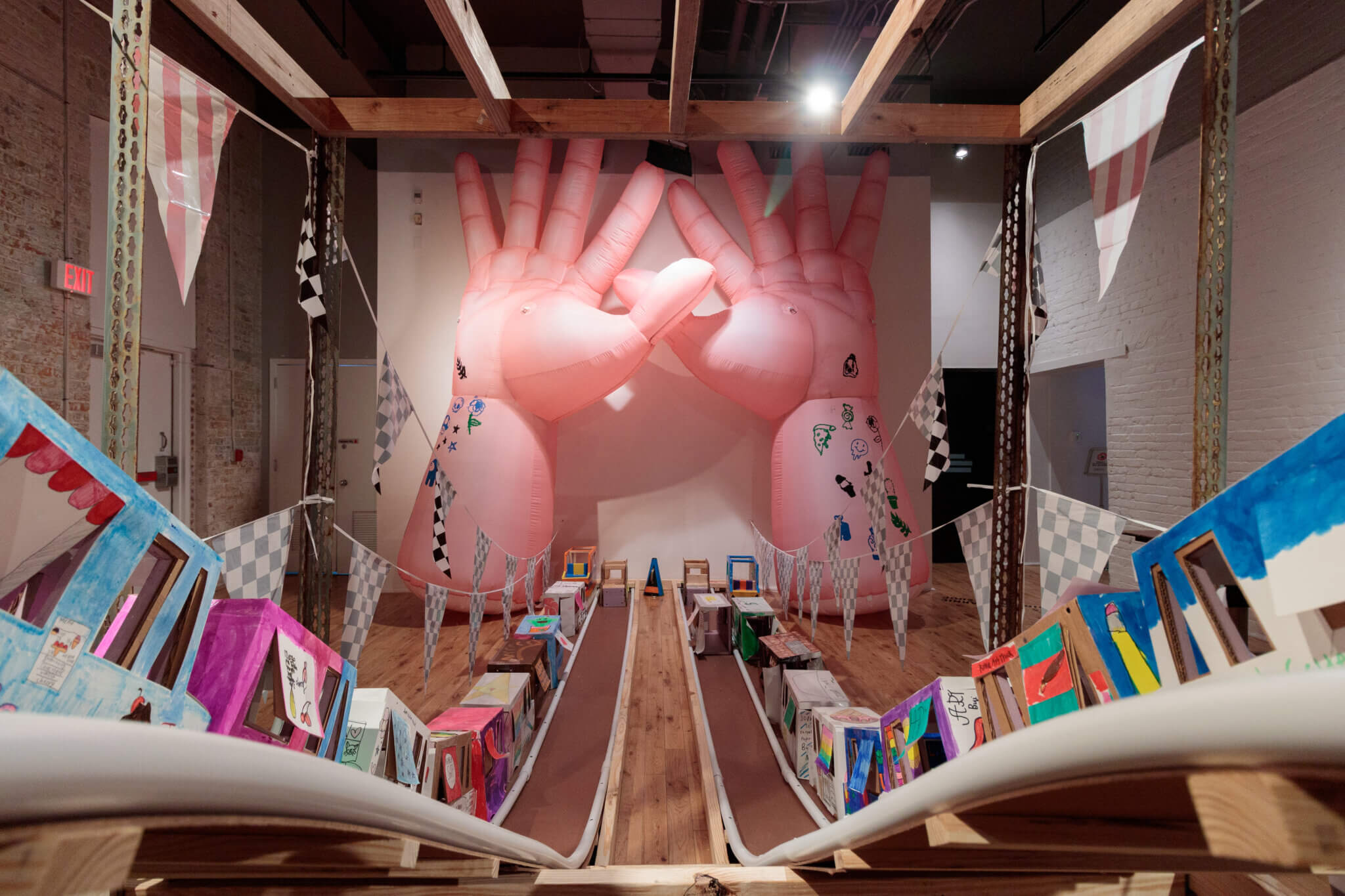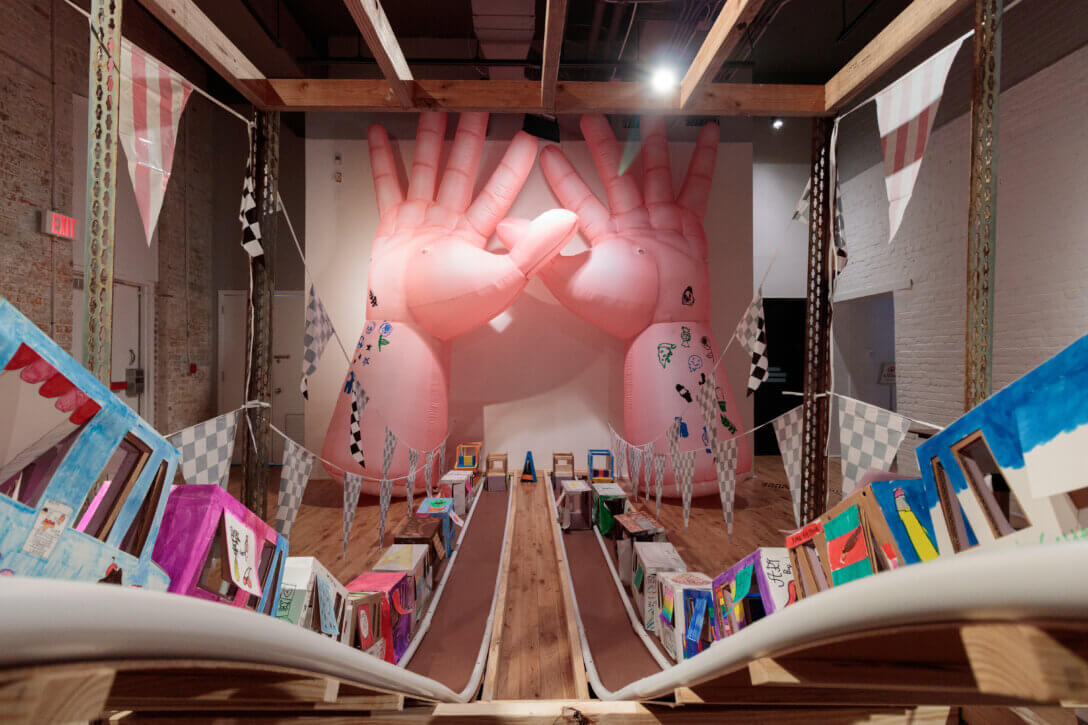 Traditionally, art seen in a museum is viewed as untouchable, venerated and strictly created for the interpretation of the audience. It often references a specific style and occupies a specific point in time that is valuable in its one-of-a-kind, singularity. A new exhibit at the Pensacola Museum of Art (PMA) by House Pencil Green is challenging all of that.
House Pencil Green is the interdisciplinary studio of Joseph Herring and Amy Ruddick. Their exhibition at PMA, Hotsy-Totsy-Vrooom-O-Rama, is part of a body of work in which the two explore connections between the 'art of the carny' and the 'carnivalesque tendencies of the artist.'
Through an examination of various approaches to both vernacular and fine art production, performance and display; and through a series of sculptures, graphics, videos, performances and workshops; the installation at the PMA will change, expand and contort for the duration of the exhibition, reaching its final form only upon conclusion. Visitors are encouraged to return during the course of the exhibition to note its progress, to view the installation as a time based medium and to reach conclusions about its meaning after experiencing the beginning, middle and end.
While this particular style of exhibit may be new to Northwest Florida, this method is one that has been executed by performance artists in the 1920's and films in the 1970s. Herring & Ruddick's Hotsy-Totsy-Vrooom-O-Rama is a work in the tradition of Alexander Calder's Circus and Jacques Tati's Parade, both in terms of form as well as content. Like Calder's Circus, this exhibition is part of an ever-developing work, changing over time, different each time the piece is exhibited, influenced by the social as well as the architectural situation of the latest venue.
In the same way that Tati's Parade builds content through performances, the work done in Hotsy-Totsy-Vrooom-O-Rama also takes place over the course of the exhibition. These performances compliment the visual vibrancy of the show and will culminate into the more 'finished' and 'final' iteration of this installation.
Amy Ruddick was awarded a Master's Degree in Environmental Design from ArtCenter College of Design in Pasadena, CA. Her background is in architecture, environmental design and exhibition design, which have a strong influence on the House Pencil Green installation art as well as on her set design for videos and on the construction of props and sculpture.
Joseph Herring is a Professor of Art & Design for the College of Art, Social Sciences and Humanities at the University of West Florida (UWF). He also attended the ArtCenter College of Design where he earned his Master's Degree in Fine Arts. In 2008, Joseph and Amy left California for Pensacola and brought their experience, creativity and vision to Northwest Florida to establish House Pencil Green.
House Pencil Green's mission includes paradigm-shifting, genre-bending and mentoring young designers and artists in the process. The studio's performances and videos have been a part of national and international exhibitions, festivals and events, including Art's Birthday, High Desert Test Sites, Low Lives 4 and P3+. Since 2008, UWF students in the Graphic Design undergraduate program have been able to participate in all of these exhibitions.
"Joseph Herring and Amy Ruddick are extremely creative and beloved local artists," Director of Pensacola Museum of Art Nick Croghan said. "As active members of the Pensacola community, they have inspired and mentored many emerging performers, sculptors, designers and time-based media artists. Herring and Ruddick's entertaining humor, curious exhibits and thought-provoking performances illuminate the evolution and limitless possibilities of their interdisciplinary approach. We are honored to be able to showcase their work and unique explorations of contemporary sculpture and theater."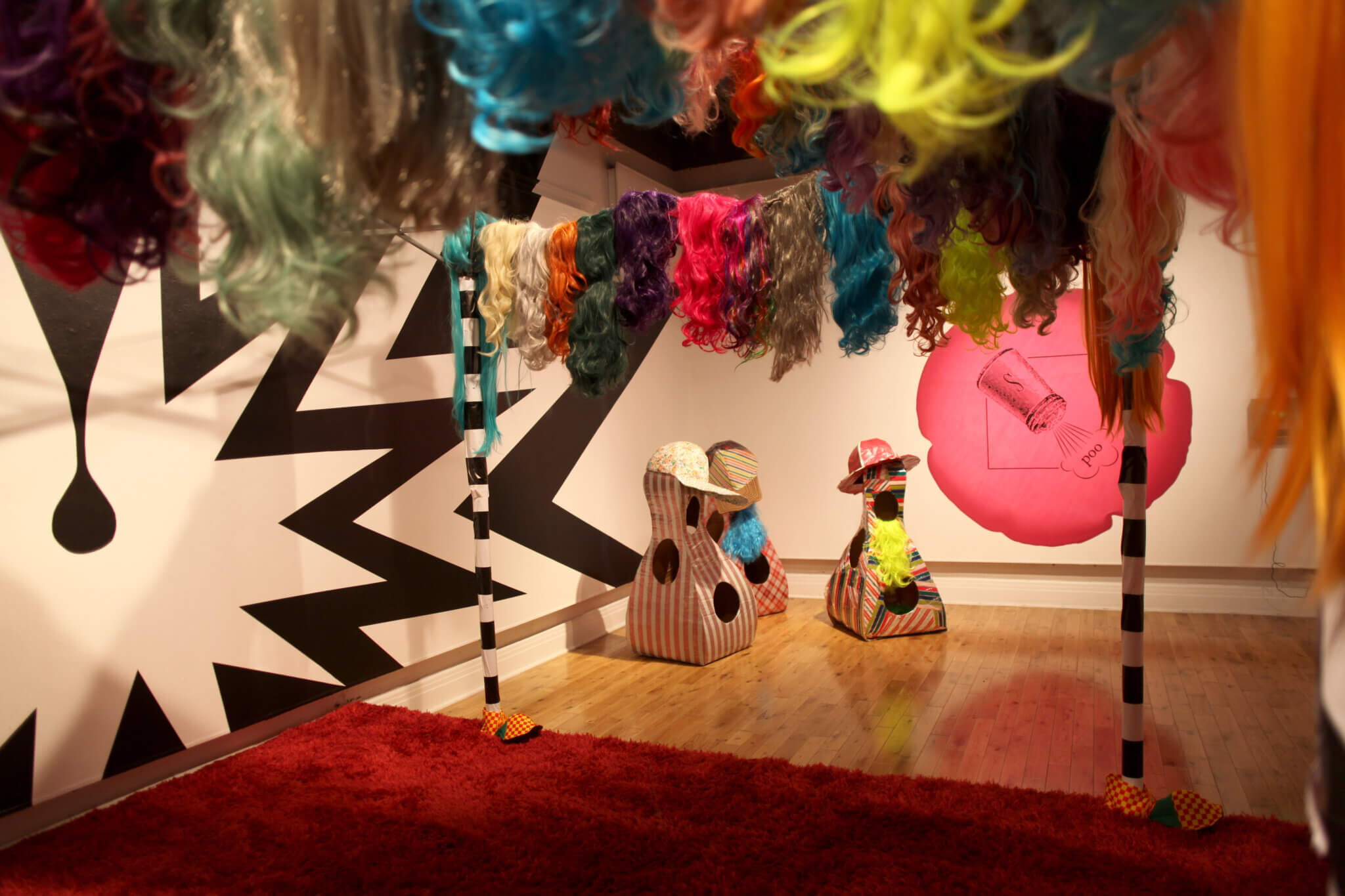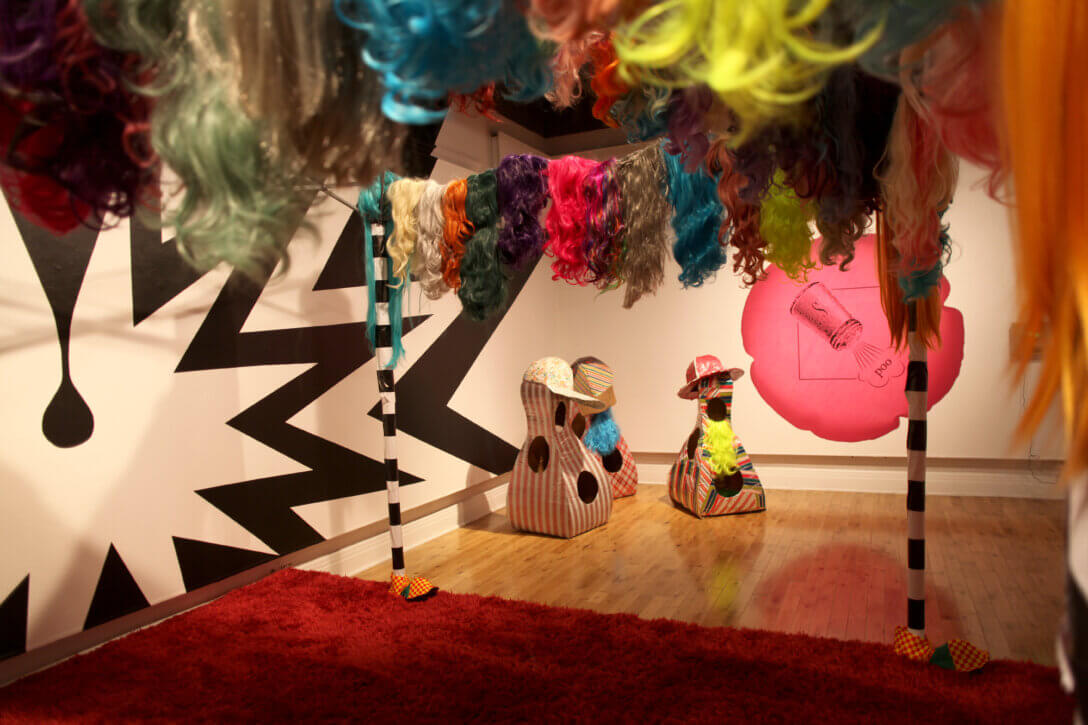 A series of Peculiar Pop-Up Performative Events with House Pencil Green will take place on the final four consecutive Thursdays of the exhibition. These Hotsy-Totsy-Vrooom-O-Rama Concept Carnival events will include: The Roller-Coaster-Box-Truck-DragRace-Tournament-of-Champions; the Hair-City-Fair-Queen-Beauty-Pageant; the PushButton-Performance; the Electric-Light-Parade of Box-Truck-Dekotora; the Box-TruckRoller-Skate-Demolition-Derby; the Battle of the Cardboard Bands; the Surprise Corner and the New-Fall-Lines-of-Froze-Toes Fashion Parade.
Peculiar Pop-Up Performances will be held August 24 & 31 and September 7 & 14 from 6 pm to 7 pm.
A Closing Reception for Hotsy-Totsy-Vrooom-O-Rama will also be hosted Friday, September 15 from 5 to 7 pm. This event is free and open to the public. Other exhibition events will also free and open to the public and are appropriate for all ages.
Hotsy-Totsy-Vrooom-O-Rama will be on display June 9 through September 17 at the Pensacola Museum of Art located at 407 S. Jefferson St. in downtown Pensacola. Museum hours are Tuesday through Saturday from 10 am to 4 pm and on Sunday from 12 pm to 4 pm.
For more information about the exhibit, upcoming events and ticketing, visit pensacolamuseum.org.