Written & Photographed by Sean Mullins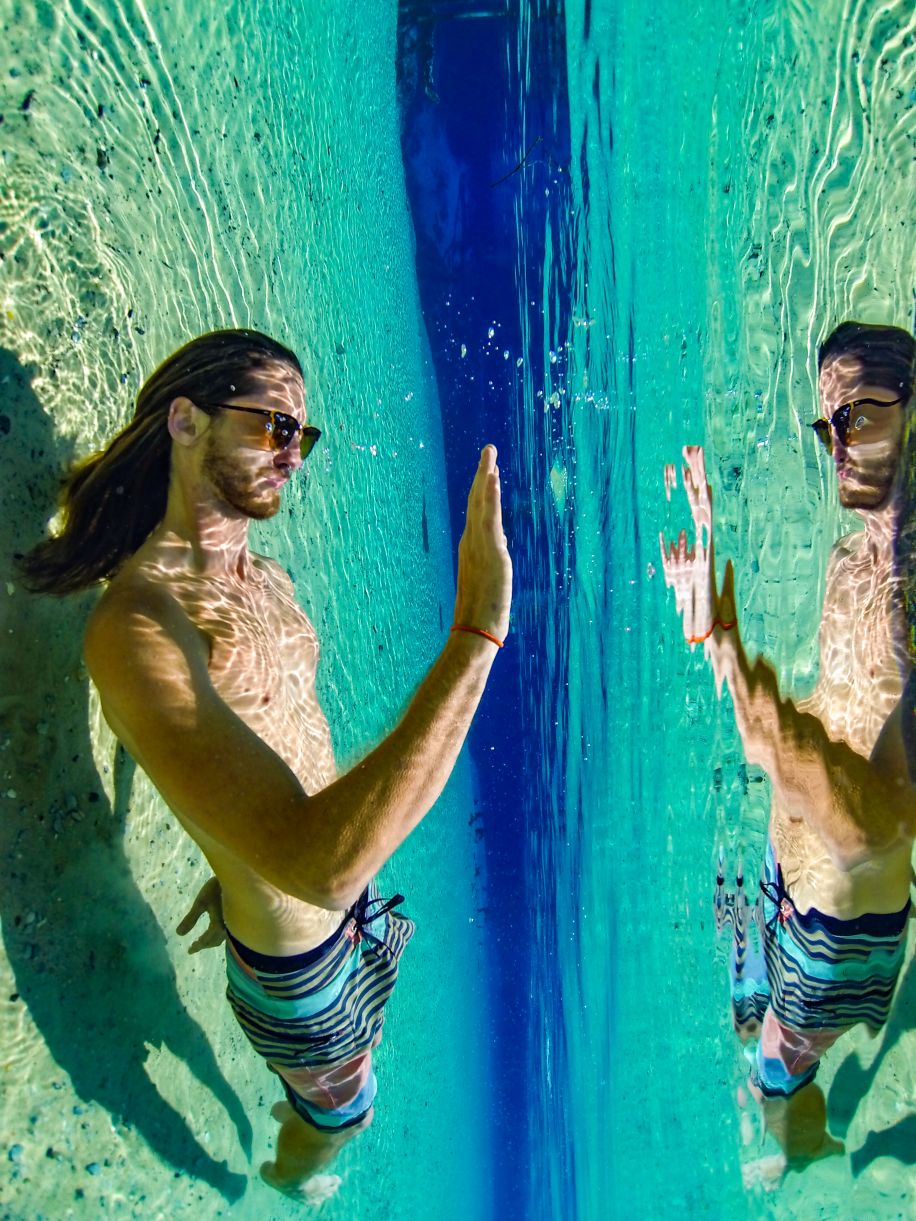 From a Florida Man's perspective, there's nothing more Floridian than being engulfed by the pure beauty that a Florida natural spring can offer—surrounded by blues and greens that can leave you truly speechless. While you'll find every spring's average water temperature around 72 degrees, it's incredibly refreshing, especially during the summer heat. Some of the springs can be a short distance from a parking lot or more of an adventure—accessible via a paddle upstream. All in all, the springs in the Panhandle are natural gems which must be protected and respected so we can continue to enjoy their clear, cool beauty.   
Morrison Spring 
Walton County 
With a trunk of a tree laying smack on top of this gorgeous spring, it's one of my favorites. Located right off Interstate 10, you can see the head of the spring just below that tree trunk which is the passage to its cave system.  Morrison is also one of the most finicky springs and the water may not be clear if the river level is too high, but when the water is crystal clear, it's definitely a sight to behold. Morrison is a very accessible spring with parking, restrooms, and a few benches for you to munch on your lunch. 
Ponce de Leon Springs State Park 
Holmes County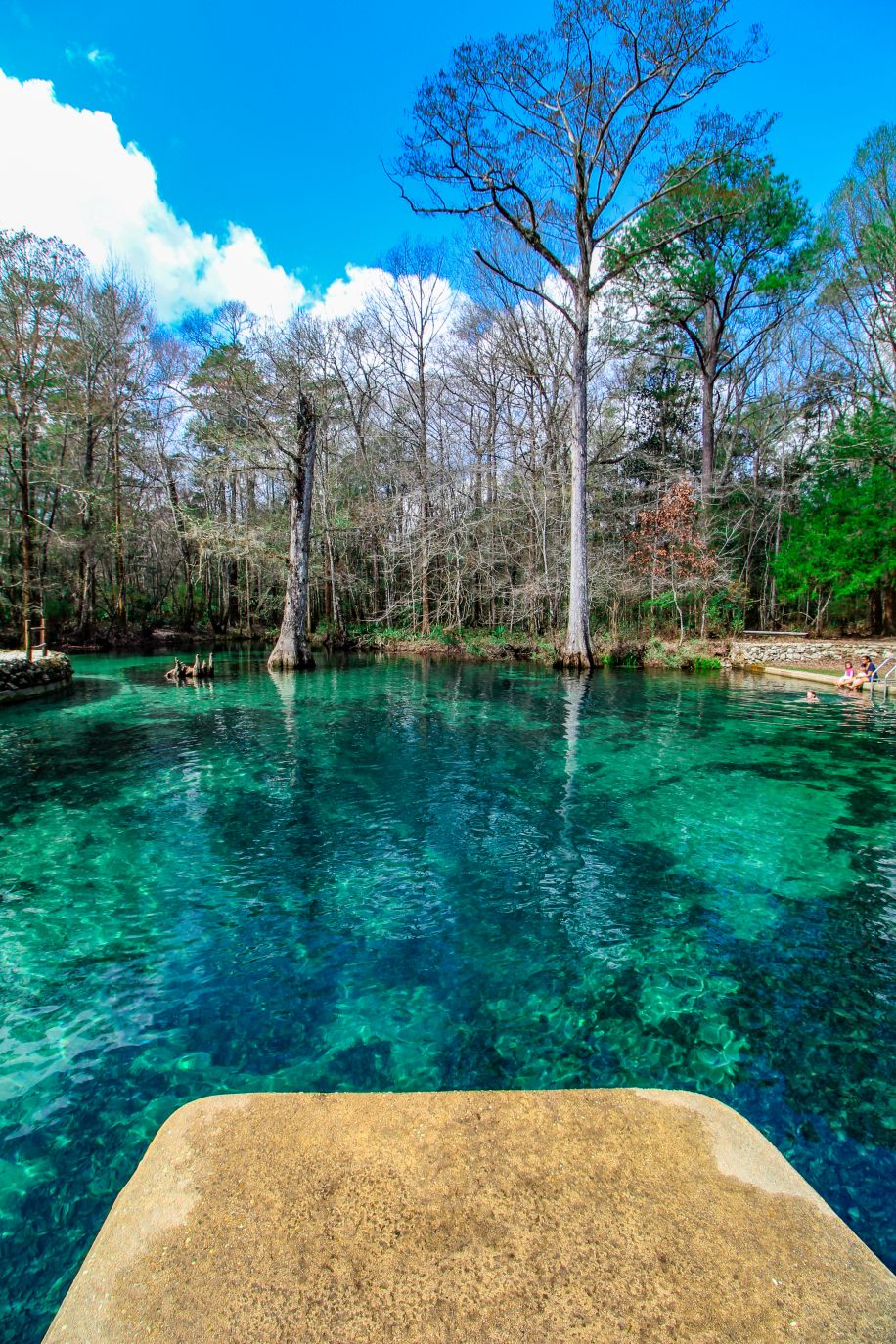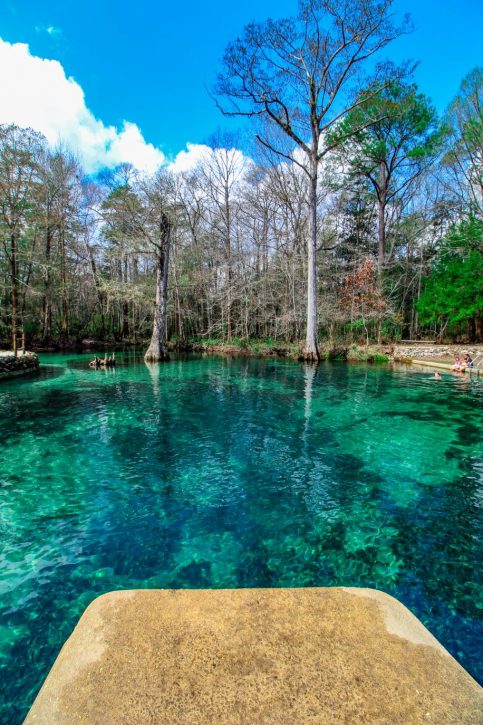 If you have a few little ones, this is the perfect spring for you. You can find a cute concrete diving board, easily accessible steps, and an abundance of wooden picnic tables. My favorite part of the spring is it's spring run which starts from the little bridge and extends all the way to the beginning of the river. Once you reach Sandy Creek, you'll begin to see the waters change from clear to brackish. All the park rangers there are extremely nice and won't hesitate to answer any questions or concerns. 
Cypress Spring 
Washington County 
As soon as you're tired of paddling down Holmes Creek, you'll find yourself at Cypress Springs. There are no restrooms or picnic tables here, but you can park your kayak, canoe or paddleboard right beside the spring. Cypress is a magnitude two spring which flows 89 million gallons of water per day. You can find submerged trees, mullet swimming all about, and some wild humans jumping from a tree swing. 
Springs on the Econfina 
Washington and Bay County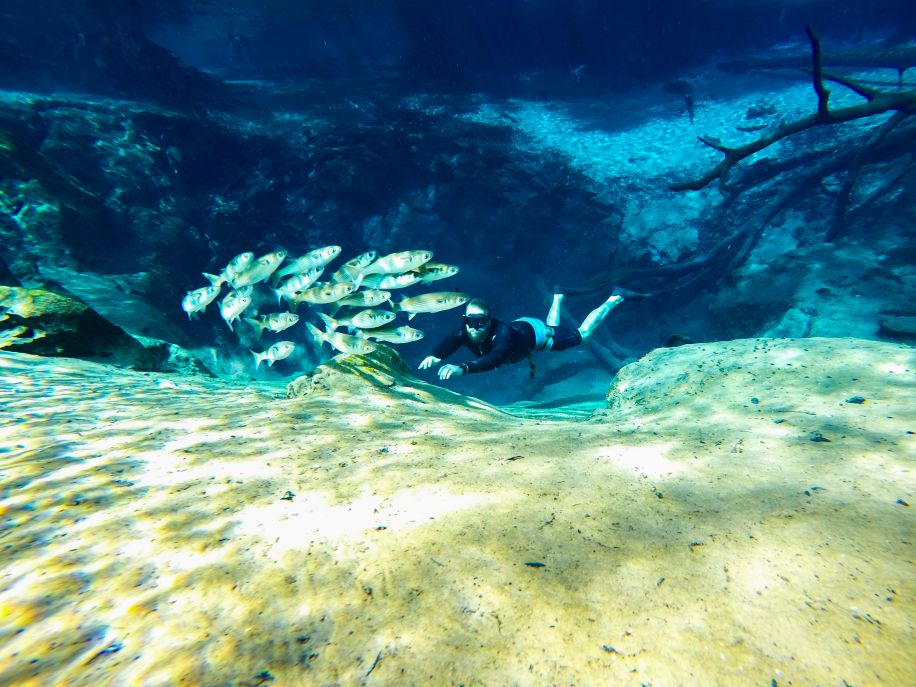 Looking to escape and find yourself surrounded by a few springs? Say no more and you can find yourself walking distance from a few magical swimming holes— Pitts Springs, Sylvan Springs and Williford Springs. All three have their own unique landscape and are surrounded by gorgeous palm trees and lush vegetation. You can easily spend the entire day relaxing in one of these springs and letting your cares slip away while the world spins round.