By: Dakota Parks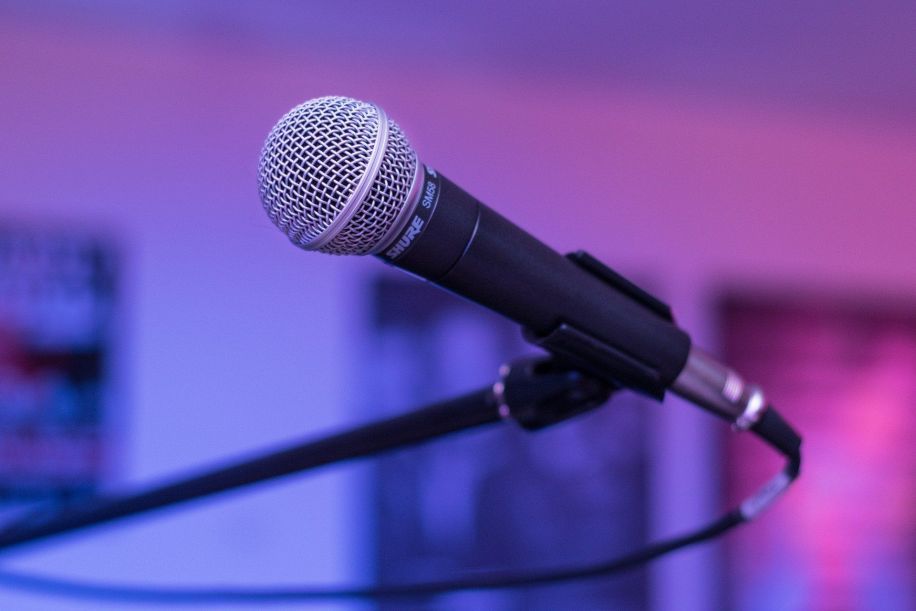 When tracing through the history of the Pensacola poetry scene, the first word out of most local poets' mouth is Sluggo's. Sluggo's was open for nearly 30 years across eight different locations, and it was partly a punk music venue, part vegan bar and restaurant and part performance art space. When the business shut its doors for the last time in 2016, it left a void in the art and music community, but it especially left the local poets without a gathering space. Today, the poetry scene in Pensacola has persevered and thrives throughout the city in several locations. To celebrate the National Poetry Month of April, we've taken a moment to talk to local poets and map out the open mics across the city.
Charles McCaskill is a local poet, author of two poetry books and a staple leader of Pensacola Poetry. When Sluggo's shut down, McCaskill took the initiative of finding a new space for the wayward poets to gather. Constant Coffee has been the home of the Pensacola Poetry open mics for the last three years—every Tuesday, rain or shine.
"The atmosphere is different: brightly lit café vs a dark punk vegan bar. But the art is still there, genuine and passionate. The crowd changes depending on the night," said McCaskill. "My favorite part is how contagious the energy to create is. We've had people come, who say they aren't artists the first time, but then by the third time, they've written a poem based on something they heard at our event. Or someone struggling to put their grief or anger into words, becomes inspired to find those words in our space."
The poetry nights at Constant Coffee have a revolving door of visitors from open mic newbies, first-time readers, regular attendees and poetry scene veterans—those who have been around from the very beginning. Even the regulars agree that Constant is one of the most forgiving venues, and the best spot in town to try out new poems or get on the mic for the first time.
"Our open mic style is very casual and laid back," said McCaskill. "We are a diverse collection of people. I was born and raised here—all 31 years of my life, and I've never seen an artistic space so diverse in this city. Across age, across ethnicity, across belief. People who have shared at our events represent the wide variety of lives in Pensacola— in a way that you will be hard pressed to find anywhere else here."
While the Constant Coffee poetry nights remain a constant and a much-needed backbone to the poetry community, the poetry nights at Dolce & Gelato are shaking up the typical open mic experience.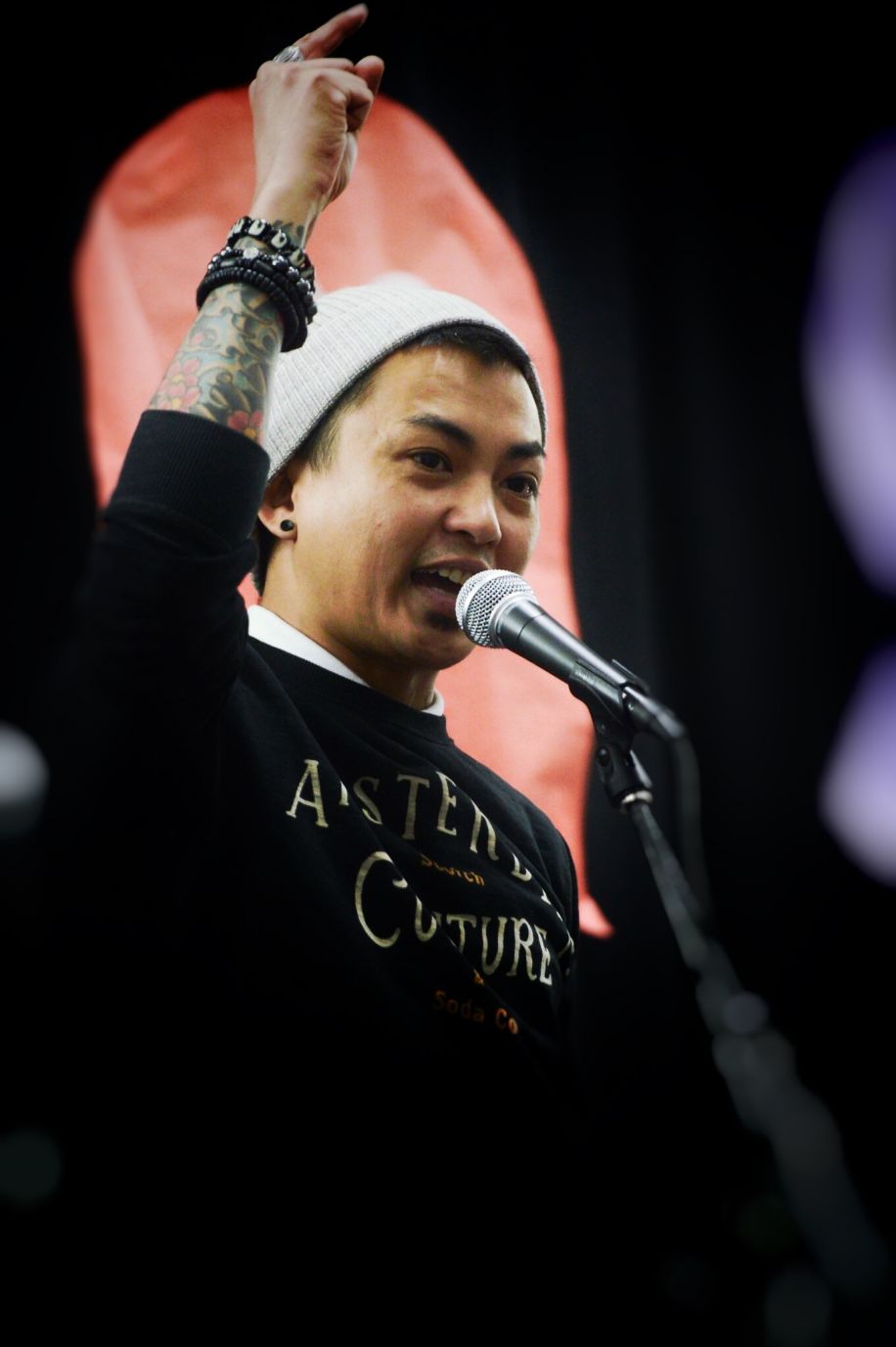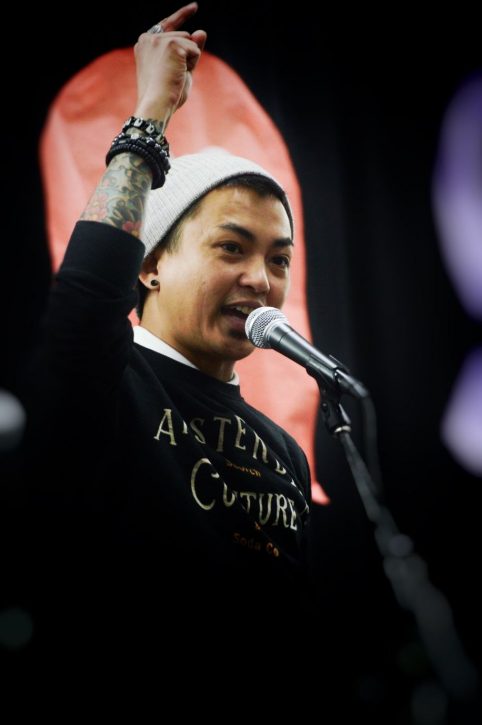 Asia Samson is a full-time poet, performer, slam poetry coach and regular host of the Dolce & Gelato poetry nights. Samson has been writing poetry since his childhood and started touring the country in 2006 performing poetry in the college circuits. He moved to Pensacola in 2012 from his hometown in Miami and quickly fell into rhythm with the local poetry scene.
"Compared to Miami, Pensacola is quieter, the city is smaller, and the people still have a love for poetry—I just had to find them," said Samson. "The poetry community here is so pure and supportive compared to bigger cities where it's competitive and cliquish. Open mics are my way of giving back to the community. I can tour and just be focused on my own career but seeing other poets flourish is amazing."
Samson curates a lineup of local and visiting poets for the monthly poetry nights at Dolce & Gelato. While they still keep to the traditional roots and keep the microphone open for pop-up poetry, as Samson explained, curating a poetry set allows them to showcase poets. It also allows them to host themed nights like their LGBT+ poetry night, teen night and the women's night to celebrate International Women's Day in March.
Two of Samson's catchphrases are "poem responsibly" and "respect the mic." Both of these phrases ensure that audience members listen to those on the mic and that poets respect the time constraints and accept the responsibility and consequences of their words.
"Across our society, we're constantly on our phones, we're constantly on social media and we're constantly distracted. Poetry breaks that," said Samson. "You're forced to come into a venue, put your phones down and listen to somebody talk. It's important to have that community space where we can sit down and share opinions, thoughts, feelings—even if we have differing opinions, we can educate one another and learn from each other."
Samson is also the slam team coach of Pensacola's slam poetry team, Burn Beautiful. Slam poetry takes its roots in 1980s Chicago, where Marc Kelly Smith wanted to find a way to get the average person involved in poetry and revitalize the poetry scene. At weekly poetry slams, poets would be scored from 0 to 10 by random judges for the delivery of their poems, and the poet with the highest score won the competition. Pensacola had not sent a team to the Southern Fried Poetry Slam since 2004. Last year in 2019, Samson and five others went to the slam and took third place out of 32 other teams across the South. The Burn Beautiful team members are selected by winning local slam competitions and prepare a year in advance for the Southern Fried competition.
"Any poem can be great in a slam. Write your poems, and believe in your poems, but don't write poems specifically for slam competitions. It's just like any other open mic, but the judges have paddles. Slam was created to get the average person interested in poetry. At one point, none of us liked poetry. If people just came to these poetry slams and local poetry nights, they might fall in love with it too," said Samson.
Pensacola is home to a wide variety of poetry rich venues—all of which are free, welcoming and showcase the wide variety of people across our city. Poetry is often stigmatized as a confusing and flippant hobby, but the local poets in Pensacola pour their hearts out weekly and tackle a wide variety of issues that almost any attendant can relate to.
Local Poetry Nights:
Constant Coffee—every Tuesday from 6-8pm. (Follow Pensacola Poetry for updates.)
Dolce & Gelato—one a month; usually on the third Thursday from 7-10pm.
Night Moves—Sunday nights from 6-8pm.
Open Books—Upcoming fundraising event Open Mic on May 1 to celebrate 20th anniversary
Music Open Mics—also friendly to poets:
Waterboyz—Thursdays from 7-11; will resume in the summer
Goatlips—Monday, Thursday and Sunday starting around 7