Contributed content Teresa Zwierzchowski, Media Relations & Content Specialist for AppRiver and Tom St. Myer, Communications Director for the University of West Florida Center for Cybersecurity
On April 2, 2002 when Michael Murdoch and Joel Smith first opened AppRiver's doors, the two men could not have imagined they were on the forefront of a technology boom in Santa Rosa and Escambia counties.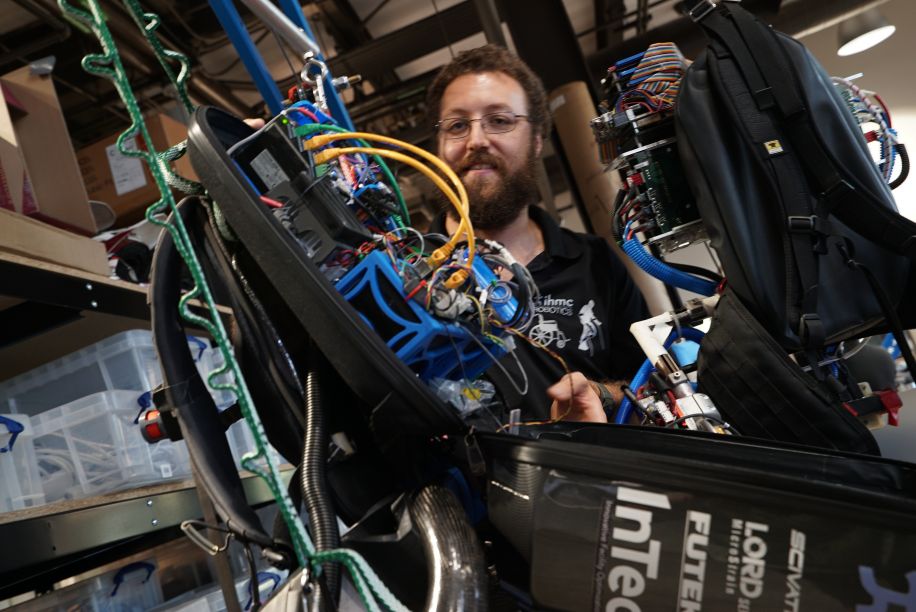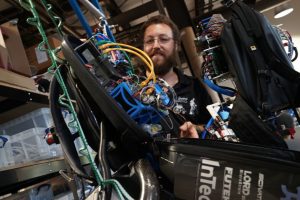 Fast forward 15 years – what started in a tiny broom closet with just two guys and a spam filter has exploded into a worldwide corporation of more than 250 employees with offices in Austin, Texas; Atlanta; Switzerland and Barcelona.
Even as it is experiencing its own explosive growth, AppRiver is working alongside other local companies and organizations to expand the area's technology footprint.
WHERE WE ARE
Along with AppRiver, companies like Avalex, TechSoft, Hixardt, Navy Federal, Metova CyberCENTS, CSRA, Bit-Wizards, IRIS, Digital Boardwalk and other non-profit organizations such as IHMC, FloridaWest, The Studer Community Institute and IT Gulf Coast have helped establish a tech foothold in the region, but all agree there is still much to be done to continue developing that landscape.
"All of us realize we're stronger together," said Michael Murdoch, AppRiver president and CEO. "We have a compelling story to tell, as individual companies and as a region. That story gets better with each new technology degree awarded by our universities, each new job created in the technology field, each new innovation, and each new dollar invested by technology and knowledge-based companies in the area."
Scott Luth, executive director of FloridaWest, said, "I really see Pensacola as becoming the Cyber Coast, a tech hub where people want to live and work. FloridaWest has a mission of creating wealth for Escambia County and greater Pensacola, and our tech and cyber related industries are extremely important to that. We have witnessed significant growth over the past ten years in this sector, and moving forward Pensacola will be able to position itself to be a leader in tech, innovation and cyber."
Our region's burgeoning tech and cyber industry may be further enabled through projects potentially funded through Triumph Gulf Coast allocations of the $1.5 billion BP 2010 oil settlement expected to spawn economic growth across eight Panhandle counties affected by the spill. Don Gaetz, Triumph board vice chair, and former Florida Senate president believes that economic diversification is vital for Triumph funding to be successful and a focus on innovative sectors such as advanced research, technology, mid-tech or high-tech manufacturing, as well as cybersecurity is needed.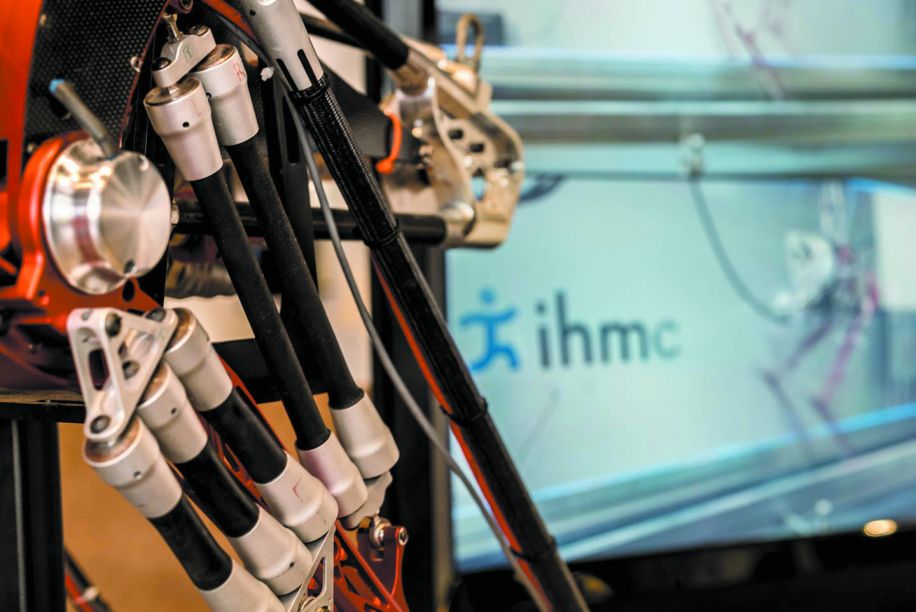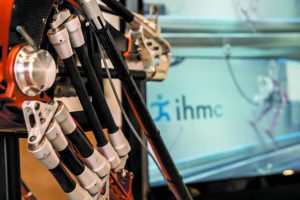 "My idea in developing the legislation was to put a third leg under the stool of Florida's regional economy (beyond military related economy projects) so we control, to some extent, our own fate by supporting high-growth projects that provide a strong return on investment to our region." Gaetz said.
Toward that end, Escambia and Santa Rosa counties are moving to capitalize on progress and growth.
"Over the past 15 years, Santa Rosa County has continued to grow at a rapid pace, the county is experiencing growth like never before," said Shannon Ogletree, director of economic development for Santa Rosa County. "In the past, less focus was put on start-ups and the infrastructure needed to support their needs. I want to continue to have a focus on those start-ups by hosting seminars/events that cater toward that crowd."
Ogletree also noted it is important for the area to offer environments in which businesses can grow and thrive.
"For tech companies – more so than any other sector, talent is the No. 1 driver. It is important for us not to only offer a suitable business environment for those companies to thrive, but also offer a vibrant, eclectic community where the employees feel like they belong to the area to become one with Santa Rosa," he said. "We are continuing to build the (quality of life) environment that employees/owners want to be in while working for 'hot' tech companies."
Escambia County Commissioner Doug Underhill also sees the opportunity our region has to grow the tech industry.
"We have the opportunity to be on the forefront and move our area more toward a tech world. With what our military is doing and what UWF's Center for Cybersecurity is doing and with what grassroot efforts are doing – we can make a difference," Underhill said. "We, the nerds, have to take charge and change the dialogue. We have to stand up and show that growing our cyber future is important."
With the future in mind, organizations such as Innovation Coast, FloridaWest and IT Gulf Coast are working to grow the technological landscape in this area and lure companies and bring jobs. They also are working to develop a pipeline of education to help fill those prospective jobs with local talent.
FloridaWest aims to maximize the potential of Northwest Florida through economic development, initiatives, programs and services aimed at attracting and recruiting new businesses, retaining and expanding existing businesses,developing and training our workforce, nurturing the global contributions of local entrepreneurs, and developing our community and assets to position our area as a rich and fertile location for growth- be it individual, community, or corporate.
IT Gulf Coast's primary focus also is to foster the growth of the tech industry and entrepreneurship in the area by creating educational and networking opportunities for its membership. One such company, Metova CyberCENTS has a long history of providing cyber research, design, engineering, exercise planning along with producing the state-of-the-art cyber range environments used for training, experimentation, mission rehearsal, test and evaluation and exercises. Drawn to the Gulf Coast because of its rich history for cyber, innovation and training, Metova is focused on shaping the future of cyber professionals.
The two groups collaborate each year to sponsor ITEN WIRED.
The event, which takes place Oct. 9-11 on Pensacola Beach, aims to provide networking and learning opportunities for executives, entrepreneurs, technology and academia to foster local economic development efforts surrounding innovation, tech and entrepreneurship.
CREATING CONNECTIONS FOR GROWTH
In April, Innovation Coast – a consortium of local technology and knowledge-based companies – hosted its second Innovation Awards business plan competition. More than 60 companies competed for over $250,000 in cash and prizes in four categories: post-revenue, pre-revenue, veteran-owned, and student-owned companies.
The competition was part of the organization's commitment to showcase and grow the region's innovation economy, including its technology sector. Another goal was to attract investment capital to the area to help fledgling companies take the next step.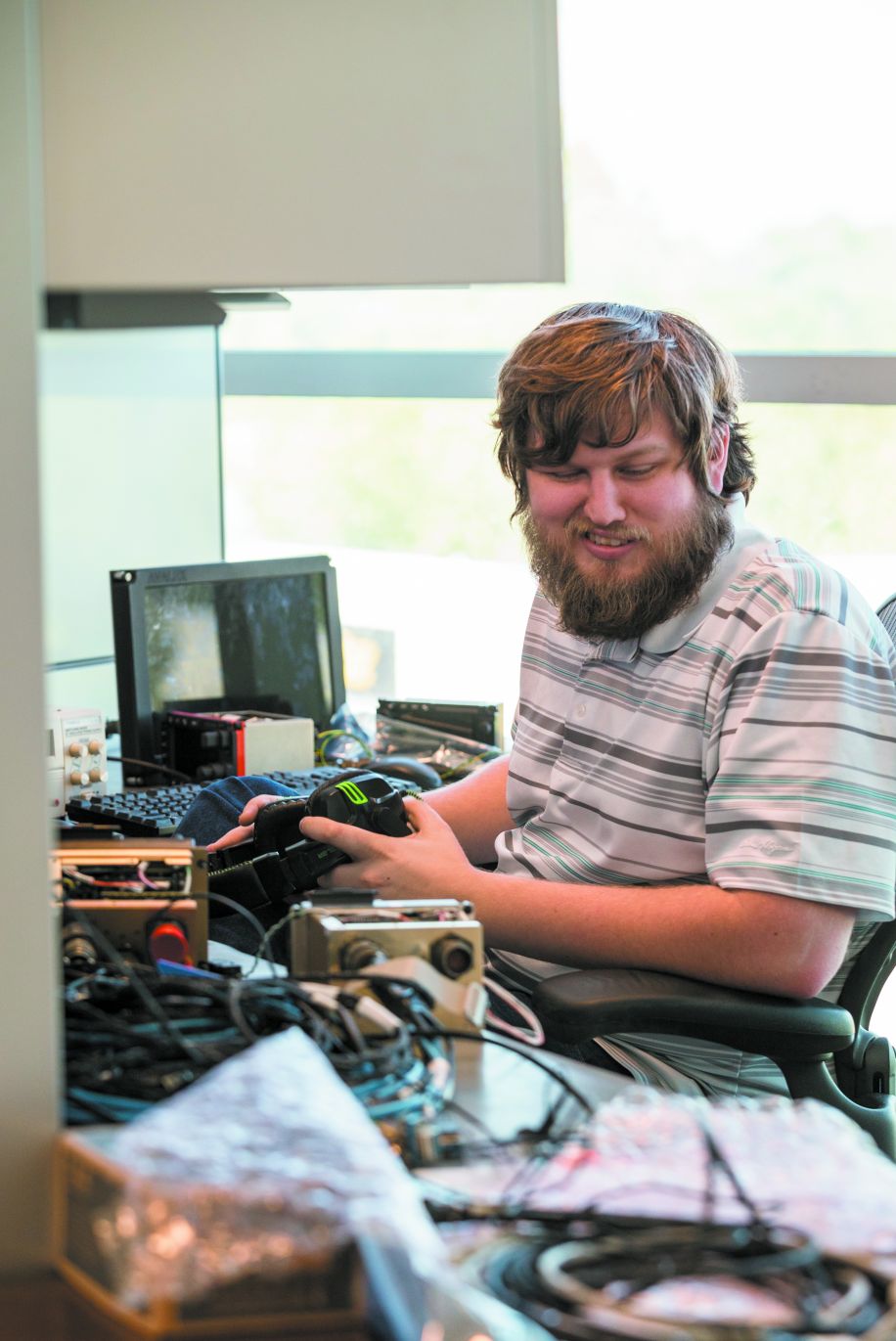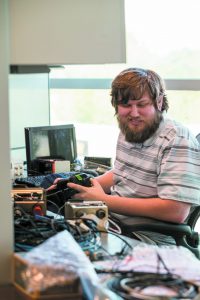 Notably, the 2014 Innovation Awards top prize winner – Intelligent Retinal Imaging Systems (IRIS) – just celebrated its first appearance on the 2017 Inc. 5000 list of fastest-growing companies. The other local business featured on the list – AppRiver, a founding member of Innovation Coast – was honored for the 11th time.
Florida's existing technology infrastructure – 27,000 high-tech companies call Florida home – make it the #1 state for high-tech employment in the Southeast.
"We have good reason to be optimistic about the technology outlook, "says Andrea Moore, regional manager for international trade and ICT specialist for Enterprise Florida, the state's economic development agency. "Currently more than 237,000 employees in the state's tech industry and we're ranked #3 nationwide for high-tech employment growth, according to COMP-TIA. Of course, it's very competitive setting and it order to remain competitive, it is critical that we nurture our existing tech ecosystem and add to it with a steady pool of skilled technicians and STEM graduates."
EDUCATION IS KEY TO FLORIDA'S TECH FUTURE
Education and creating a pipeline of talent from both counties is the key to continued growth and success of the cyber and technology industry from the university level down to secondary education.
Officials in Escambia and Santa Rosa counties are working with schools to help foster that growth.
"Santa Rosa County is working with the school district to develop IT/Cyber curriculum that will help develop a pipeline of talent as well as a feeder for post-secondary education units for current companies within the county as well as those to come," Ogletree said.
In Escambia County, Underhill wants to invest more in reaching children in low-income areas and provide better access to technology as well as more technical skills.
"If we can push into these areas, we hopefully can educate these children and help pull them out of the cycle (of poverty). We could see them coming back to our area to help their families and give back to the community, that is when we would start to see a change the landscape," he said
The counties are not the only ones who see the importance of reaching the next generation.
Sena Maddison, director of communications for FloridaWest, says the organization is working with local educators to help build talent.
"We are working with the Escambia County School District, UWF, PSC and George Stone Technical Center to build in enrollment in our area IT and Cybersecurity Career Academies and to ensure that we have a robust workforce pipeline in those industries." Maddison said. "FloridaWest is devoted to supporting the tech industry of today and building the tech workforce of tomorrow."
IT Gulf Coast provides $10,000 in support for our community STEM programs and provide computer science scholarships to the University of West Florida as well as offer events to help educate the IT community, according to IT Gulf Coast director Sean O'Brien.
"We are a co-sponsor of ITEN WIRED, and as such distribute all funds left after expenses to scholarships and STEM sponsorships/events," he said. "We also host monthly lunch and learns where we bring in speakers from around the country to present on various topics of interest to the local IT community."
O'Brien also hosts a regional CIO Roundtable group that meets several times a year to share ideas, discuss the IT marketplace as well as trends in technology, challenges, successes and more.
"One topic that dominates our discussions is the shortage of talent in the region and the business and economic impact of that reality on the region," he said. "That issue has sparked IT Gulf Coast to host periodic job fairs, encourage various partnerships to develop the local talent pipeline, and sponsor cyber competitions/IT events in the area that draw IT professionals and students from outside the area."
Additionally, for ITEN WIRED, New Horizons Computer Learning Center is giving away two scholarships for Network Security and Server Administrator. New Horizons specializes in a "fast track" to an IT Career.
"Everyone from High School graduates to people looking for a career change can gain certifications and a start to an IT profession, "said New Horizons Center Regional Director, Laura Campbell. "The fact is, that the barriers to entry fall away as you gain certifications, and companies are looking for those certifications on your resume, sometimes even before the four-year degree."
CYBER COAST
The University of West Florida has gone all in with a huge push to make the region the Cyber Coast. With the creation of its Center for Cybersecurity, multidisciplinary cybersecurity programs, cutting edge research and facilities, and prestigious designation as the National Security Agency / Department of Homeland Security National Center of Academic Excellence Regional Resource Center for the Southeast US, the University is leading efforts to expand cybersecurity education and industries in our region. One example is the teaming between UWF Center for Cybersecurity and Metova CyberCENTS to create the Florida Cyber Range and bolster cyber capabilities along the Gulf Coast and beyond.
In a recent guest column to local media, UWF President Martha Saunders said she is hoping to create an "economic cluster around cybersecurity."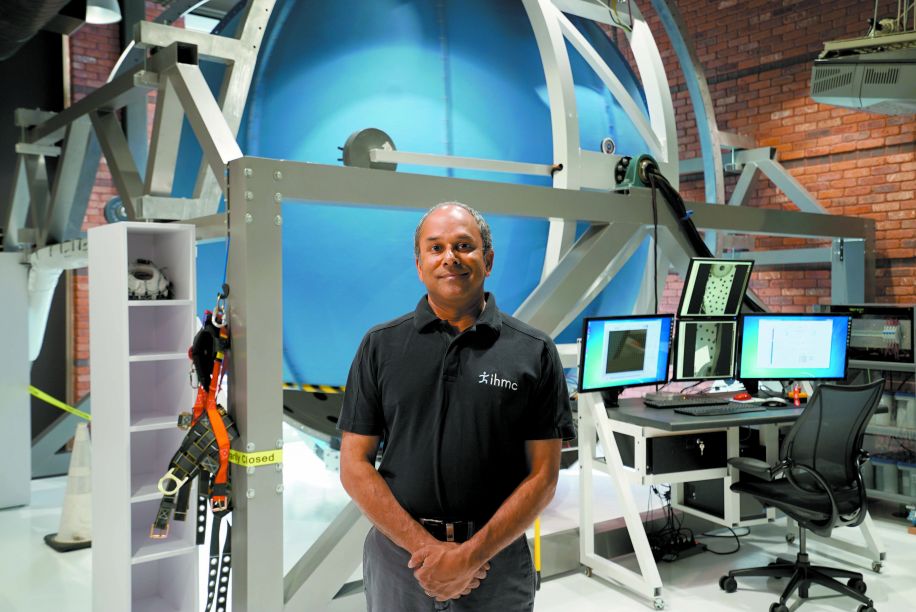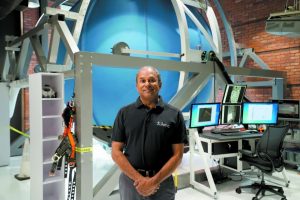 "Nationally and regionally, the demand for cybersecurity workers stays high. A national information security advocacy group, ISACA, estimates that in 2019 there will be a global shortage of 2 million cybersecurity professionals," she wrote. "About 40,000 jobs for information security analysts go unfilled in the U.S. every year. In Florida, more than 15,000 cybersecurity positions go unfilled."
And that need will continue to grow.
FloridaWest is currently working with area experts to produce a community strategic plan for growing the cybersecurity industry in GreaterPensacola – Escambia County. The strategy will identify best practices and a path forward for building the Cyber Coast. The overarching goal is to develop a shared regional cybersecurity vision and plan for Northwest Florida, Identify and focus policy, planning, and program offerings, and develop appropriate and relevant recommendations that will enhance economic development and establish Northwest Florida as a leader in cybersecurity.
Northwest Florida: the Next Cyber and Tech Hub
With all the initiatives and energy behind this movement, it's easy to see why locals are invested in making it happen.
Jay Smith, Founder of Data Revolution, sees Pensacola becoming a place for tech innovation. "I picked this area because I love it, "Smith said. "I know that we are on the verge of becoming a technology area, and I want to be a part of Job growth and local talent pool development. "
Vickie Patterson, a tech industry veteran for over 20 years, IBM technology executive leader and native Pensacolian recently started Invictus Knowledge Institute (IKI). IKI is a non-profit advanced technology training, research and development organization, which provides individuals with access to high-tech, fast track training boot camps, hands-on technology project work. IKI was one of the 2017 Innovation Awards winners in the veteran's category.
"After living and growing my tech career in Austin for the past 20+ years, I can state with confidence that tech growth in Pensacola is happening with very similar patterns of which I've witnessed in Austin. The current local tech talent and leadership, the support for tech growth, and tech education, are all exponentially better than where Pensacola was 10+ years ago. With that said, I strongly feel there is HUGE potential for "insourcing" tech talent needs from individuals along the Gulf Coast. We just need to be smart, learn from other tech talent strong-hold cities and seek opportunities for educating, training and employing the regions' intelligent, hardworking people who love the area as much as any of us die-hard native Pensacolians," Patterson said.
ITEN WIRED Marketing Chair, Beth McClean said, "I love being an ambassador in promoting all the spark in tech, cyber and innovation in our local area. I grew up here and believe in giving back to a community and an industry that has been so vital to me and my family in growth, prosperity and job-security."
It is very encouraging to see so many pockets of excellence, all of which are striving to connect the dots and leverage our existing tech prowess.", said Andrea Moore Regional Manager, International Trade & ICT Industry Specialist for Enterprise Florida
Is Northwest Florida poised to be the next tech and cyber mecca? Passionate about economic development and entrepreneurship in Pensacola, Bill Wein, CEO of IMS Expert Services serves on several boards, including Innovation Coast, Pensacola State Board of Governors, and Summit Bank believes so.
"All of our tech, knowledge and cyber ventures coming together is a perfect storm of opportunity especially when you bring the startup and entrepreneurial spirit into the spectrum, Wein said. "When you consider the growth potential of our region, it's easy to see how soon this could happen for us."