By Tanner Yea
If any city best encapsulates the spirit of Halloween, it may very well be New Orleans. The blend of cultures, gothic architecture and superstition give the whole city an air of mystery and the supernatural. All these aspects, combined with some of the largest names in music today, meld together to create the one-of-a-kind experience that is the Voodoo Music + Arts Experience.
Also called Voodoo Fest, Voodoo Music + Arts Experience is a three day music and arts festival that takes place in City Park in New Orleans. Running from October 27 to 29, it combines music, food, art, entertainment and the spirit of New Orleans into a cohesive sensory experience.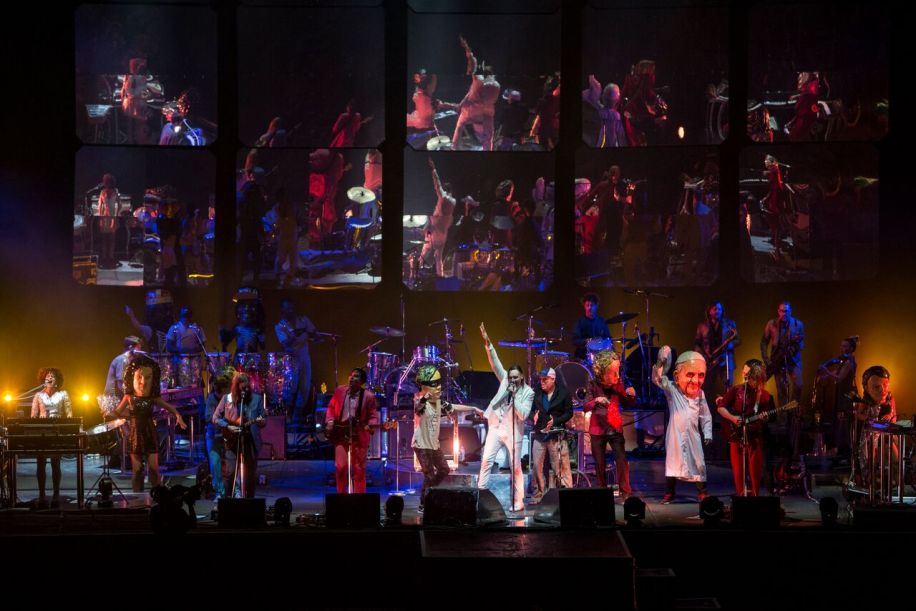 "The festival is inseparable from New Orleans, and not just geographically. The city is alive with culture, a love of music and theatre, and this celebration of life," said Don Kelly, the festival director for Voodoo Fest. The festival is operated by C3 Presents, a festival organization company that also puts on festivals like Lollapalooza, Austin City Limits and Shaky Knees.
Voodoo Fest originally started in 1999 as a one-day festival in City Park—which is roughly 1,300 acres, around 50 percent larger than New York's Central Park. In 2000, the festival expanded to two-days, and finally to its current three-day lineup in 2007. The event has been held in City Park every year with the exception of 2005, when Katrina struck, and the fest was held as a special one-day event in Audubon Park to benefit Katrina responders.
"It's been a logical expansion. One of the biggest changes in the past four or five years is a much more defined focus on the fan experience," said Kelly. "Everything from better line-ups to ease of getting in and moving around, we do anything to make the experience enjoyable."
Voodoo Fest has always enjoyed some of the most popular names in music throughout its run, with headliners like Pearl Jam, The Weeknd, Eminem, Modest Mouse, Pixies and Outkast. This year will see headliners including Kendrick Lamar, Foo Fighters, The Killers, LCD Soundsystem and DJ Snake. Over 70 different acts across all genres will be performing throughout the weekend.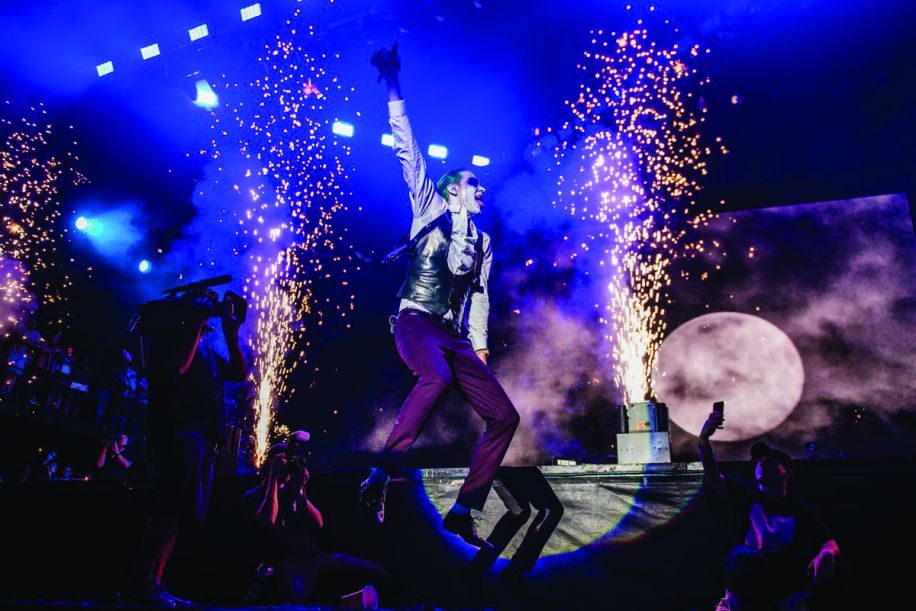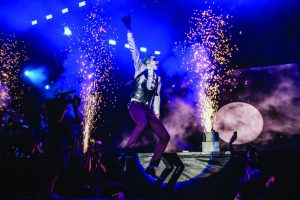 Aside from the music, Voodoo Fest is also a fully-fledged art festival. Kelly said each annual festival features anywhere from five to eight large-scale visual art pieces, usually in the form of sculptures, across the 56 acres the festival takes place on. This is in addition to vendors, craft tents, beer tents and restaurant vendors—with over 23 local restaurants selling non-traditional and traditional New Orleans fare.
There will also be events leading up to Voodoo Fest, such as the Feast Under the Stars—a dining event where five New Orleans chefs present a lavish dinner right in the middle of the festival grounds the Thursday before the gates open. There are also VIP experiences available for those looking to indulge.
"Since the event is Halloween weekend, too, I'd say at least 50 percent of our attendees come in full costume, with some having a different costume for every day they are there. We even have big name artists dress up too. Two years ago, Florence and the Machine came out in full Day of the Dead makeup," said Kelly. The festival also features The Mortuary: an interactive haunted house experience that Kelly says is less frightening, and more on the creepy spectrum.
Kelly says all events that C3 Presents puts on, including Voodoo Fest, require a huge amount of planning to make successful. "It's a fun business, but sometimes people forget it is an actual business. We have all the departments a normal business has. It takes a whole year to put one of these together, and we are already booking acts for 2018."
Kelly said one of the most exciting parts of the festival is actually physically building the festival grounds. Three weeks before they open, they are working with just grass fields and 150-year-old trees. By the time the gates open, Kelly said they have created what amounts to a miniature temporary city. He likens it to a circus coming into town and then leaving without a trace—what he calls a temporary place that gives people a 'permanent memory' they won't forget.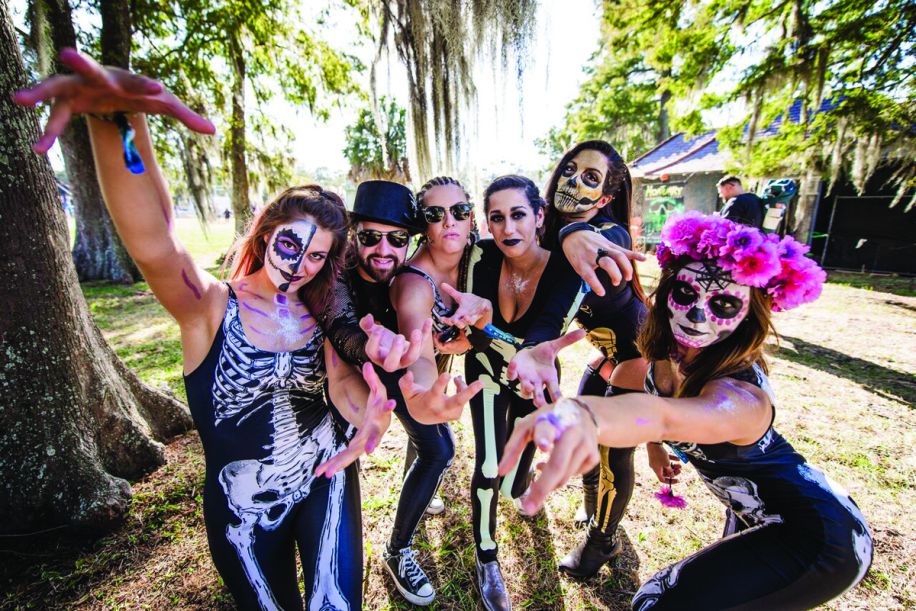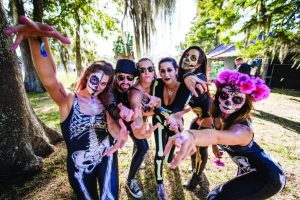 "Successful events are not cookie cutter events. You can't take Voodoo Fest and drop it into Chicago—it wouldn't work there," he said. "We all love New Orleans, and Voodoo Fest embraces that. It's a bit gothic, a bit decadent and a little wild."
The Voodoo Music + Arts Experience will take place on Halloween weekend, October 27 – 29, in City Park in New Orleans. Three-day general admission tickets are still available for $155 dollars, with individual day general admission and VIP passes also being available. For more information, as well as full line-ups and other events, visit voodoofestival.com