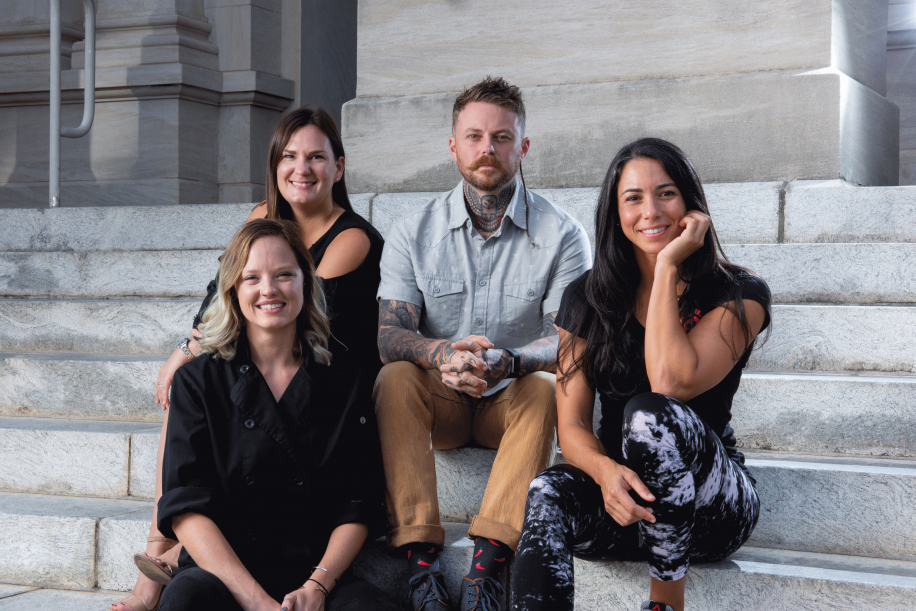 If you've spent any amount of time in downtown Pensacola, you'll notice the colorful cultural icons, the ever-changing construction and the myriad of unique businesses that make up Palafox Street and beyond. Many businesses have been around for years, but there is also a steady stream of new businesses opening almost every week. Some of these businesses are ventures from long-time business owners in Pensacola, but some are from a different crowd.
From delicious desserts to the perfect bridesmaid dress and many things in between, there are some new faces dominating the storefronts of Pensacola. With the average age of business owners around 50 in America, Business Climate set out to find the young guns striking out on their own business ventures in downtown. Some are new additions to Pensacola, but some have been around for a couple years. Either way, they are making a new mark on downtown, one that could be around for many more years to come.
Business Climate got a chance to sit down with a few of Pensacola's young business owners. They talk about their business philosophies, the advantages and disadvantages of being a young person in business, why they chose to open a business in Pensacola and much more.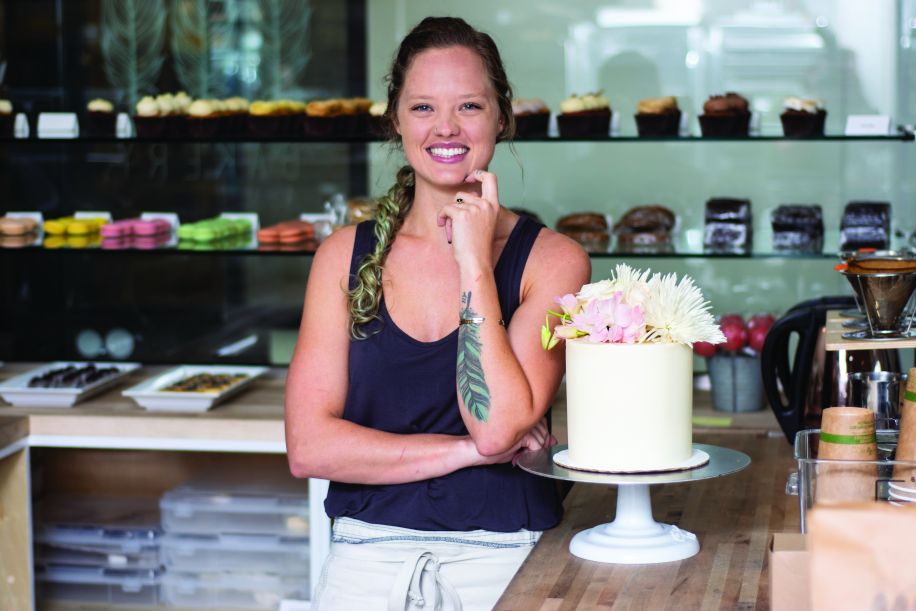 Justine Gudmundson-McCain
BlueJay's Bakery
Age: 28
Philosophy: "Working your butt off. Whatever it takes, you work as hard as you can to make everything happen."
Who doesn't love a good cake? Or cookie? Or really anything sweet?
Justine Gudmundson-McCain is the owner, founder, sometimes baker, always expert at the BlueJay Bakery located in the Blount Building on Palafox Street. Although her storefront just opened about a year ago, she started BlueJay's out of her home in 2016, where she primarily built her brand at the Palafox Farmer's Market. Since finishing culinary school, she knew she wanted to open a bakery, and Pensacola is where she found a good place to start.
"I always kind of knew I wanted to do something on my own," Gudmundson-McCain said. "I've worked for a lot of small business, so I've been able to see my bosses and the way they run things, what I liked and what I didn't like. And at the end of the day, I knew that I wanted to be the boss. It definitely has its perks, at the same time we work your butt off."
Although being young, Gudmundson-McCain doesn't see her age as a disadvantage. She cited finding capital to open her business as being the most difficult part, but she was able to offset this by just working her hardest. She was able to open the business with no help from her family or outside investors, meaning the bakery is wholly her own. She even got the design the space the bakery is now located. It was all possible, again, because of simple hard work and countless hours put into the business.
"Logistically, I've got no children so I have a lot more time on my hands to devote to this, which has turned out to be a good thing," Gudmundson-McCain said. "I'll put 16 hours a day average and not even think twice about it. And I can't even imagine doing that while having a family. I can still run on four hours of sleep. Just drink down some coffee and call it a day!"
Along with being able to put in the hours needed at her bakery, Gudmundon-McCain also said she enjoys surprising people who walk into the bakery. Often times, they are not expecting to meet a baker and owner who is under 30 years of age.
"I'm never thought of to be the person in charge, right off the bat," she said. "Whether it's because I'm a girl or because I'm so young, I have lots of either business acquaintances or clients who come in who want to speak to the owner. They are always kind of kind aback when I tell them 'You are. It is me.' But that does provide its own little source of happiness."
Gudmundson-McCain is eager to see more young people jump into business ventures. She believes anyone from age 25 to 35 is more than capable of creating their own business and thinks young people establishing new brands will relate more to those in her generation.
"I think it is time for young people to start taking risks," she said. "You'd be surprised just how much you can pull off if you put the hours in. Granted, it's hard for the first couple years and you don't sleep, at all. There were multiple nights a year where I was in bed at 1 am and up at 5 am. You just suck it up. But it pays off in the end. If you've got that hustle in you, you'll pull it off."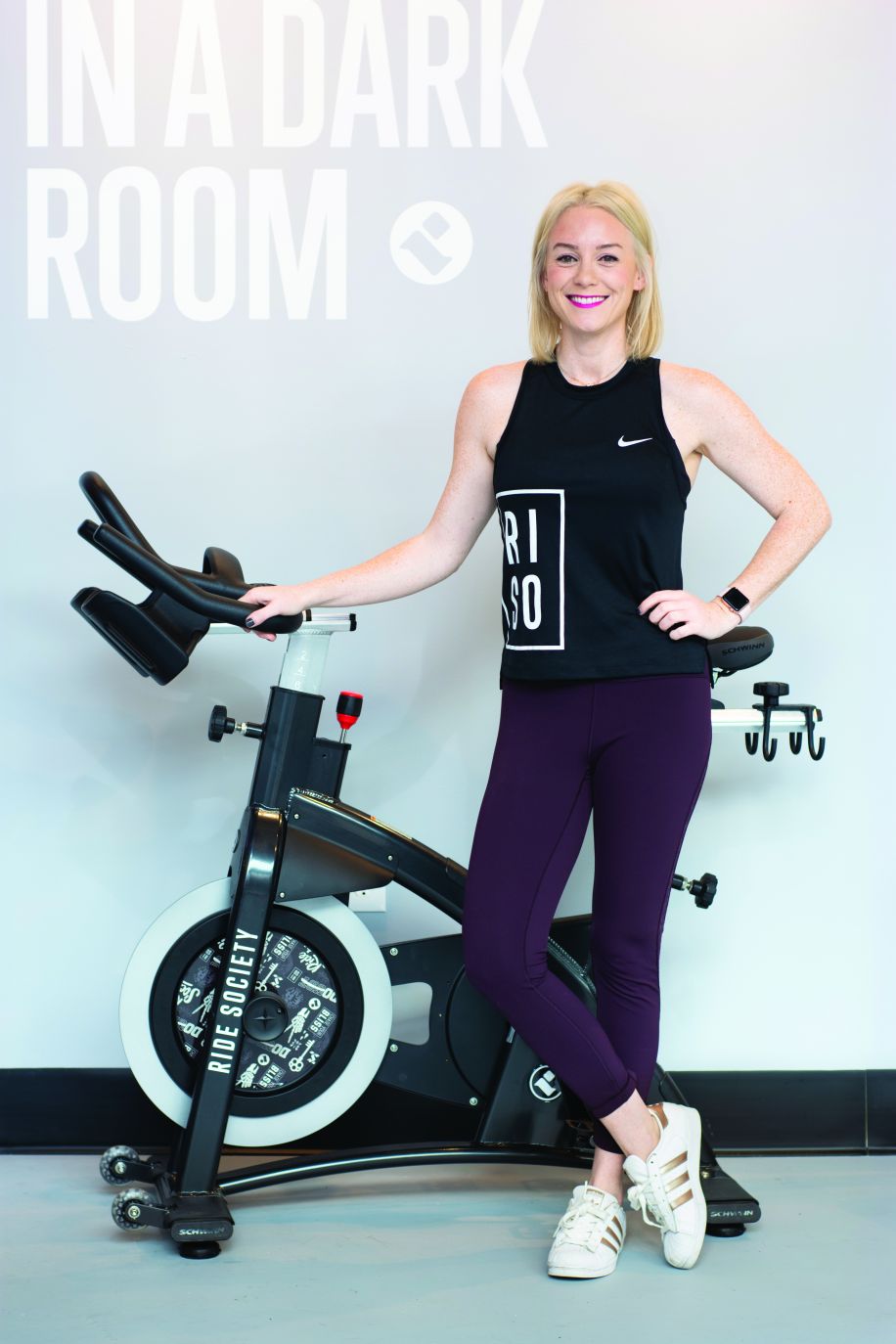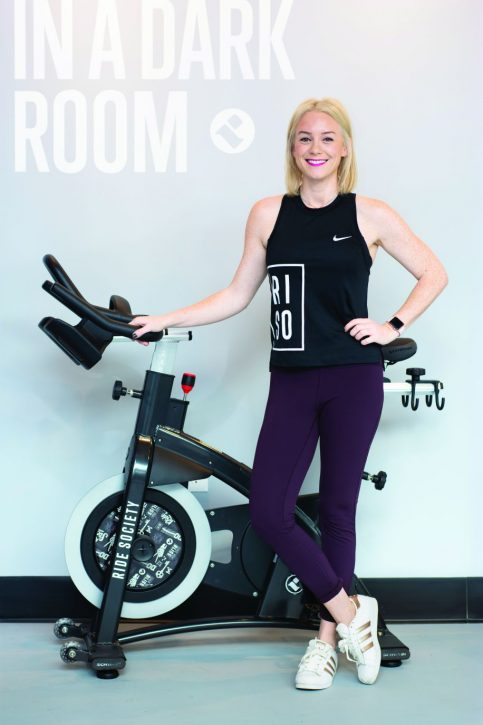 Claire Campbell
Ride Society
Age: 32
Philosophy: "Treat people genuinely, kindly and with care. Customer service is everything."
One of the newest businesses to open their doors in downtown is the Ride Society, located at 1 Palafox Place. The owner is Pensacola native Claire Campbell, a former producer-turned fitness lifestyle enthusiast and coach. From her cycling bike, she strives to create a new type of workout that acts as a cleanse from the daily grind and technological overload of today's world.
"I always made the joke that working out became the new going out," Campbell said. "Instead of going for drinks, my friends and I would go out to take a spin class or something, then go have brunch. So it became a really important part of my lifestyle."
After spending a few years in New York City, she was compelled to move back to Pensacola after multiple visits to her family in town. She saw the momentum of downtown and felt a drive to bring something new to the city, which brought her back to her hometown where she founded Ride Society. Since its opening in August 2018, she has been amazed by the continued excitement in downtown and grateful for being so well received by the community.
"There is incredible energy that is vibrating always downtown," Campbell said. "Everyone that I've encountered has been very positive and supportive. At the top line, people are really excited to see young people coming home and investing in the community. I think that's really been the biggest thing. There is an excitement of what's happening downtown."
The rapid expansion of business, especially in Pensacola, Campbell attributes to the changing environment of work. She said that work is different from what it used to be, and that it's easier for people who may not have as many resources or as much experience to jump into a new venture, making it easier for younger people to try their hand at owning a business.
"How we work in today's world is changing so much," Campbell said. "The concept of work is changing, the concept of work in an office is changing so drastically and so fast. The idea of running a business from your home, from your living room, is not so far off where ten years ago, it was not so accessible."
Despite knowing this, Campbell was surprised, and invigorated her, by the number of other young business owners throughout Pensacola. She was so grateful to have their support and the community to lean on when first building her storefront, and she loves to see the continued expansion of new businesses all over downtown.
"On Palafox Street alone there are a lot of young entrepreneurs, so that is super inspiring and I feel like I'm not in it alone," she said. "It's comforting to know that my enthusiasm and passion for Pensacola is shared among like minded people and people in my age group."
Campbell has said she aspires to grow her business either through creating a second location or moving to a larger location that is bigger and better. In the meantime, she continues to bring a new fitness experience to Pensacola.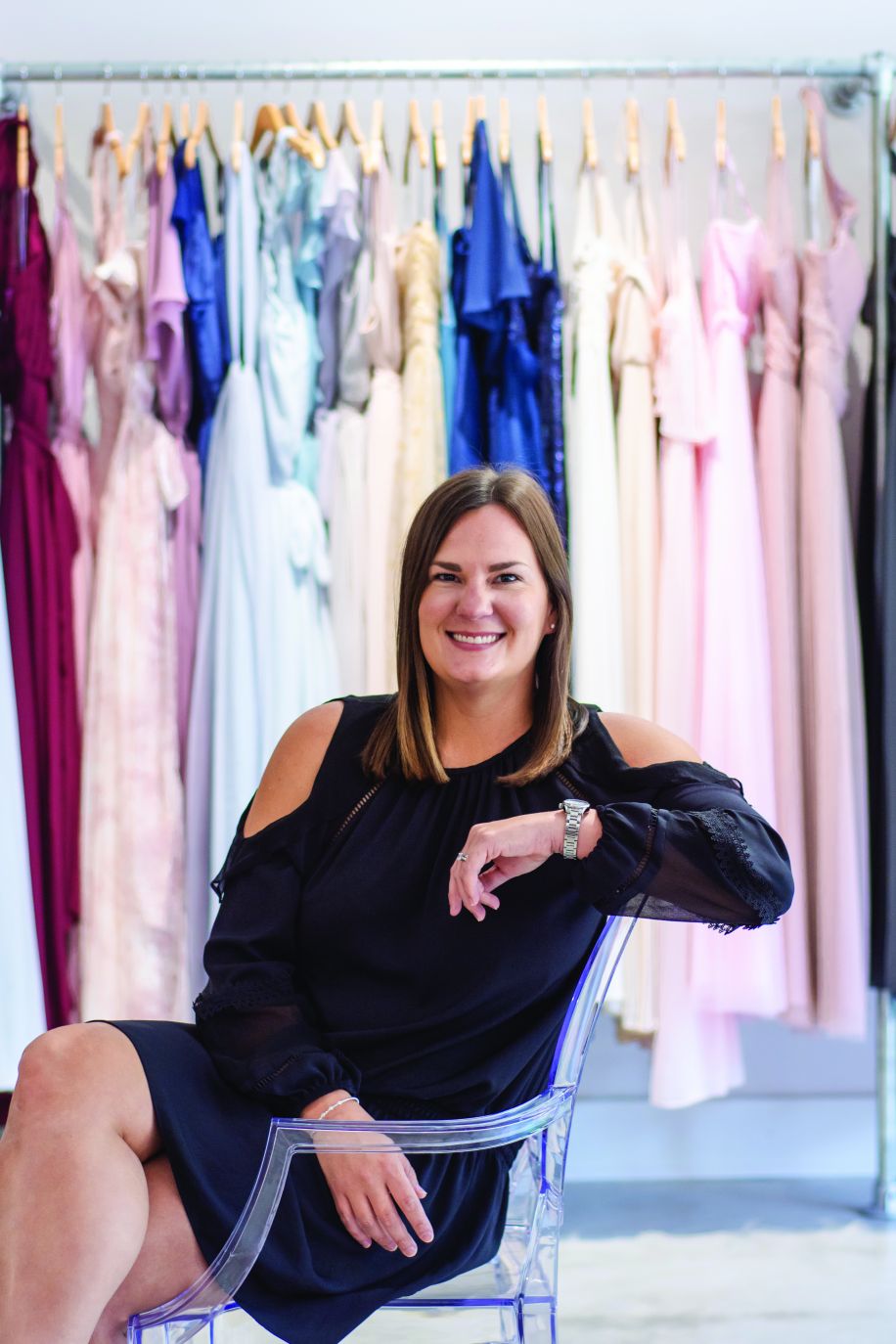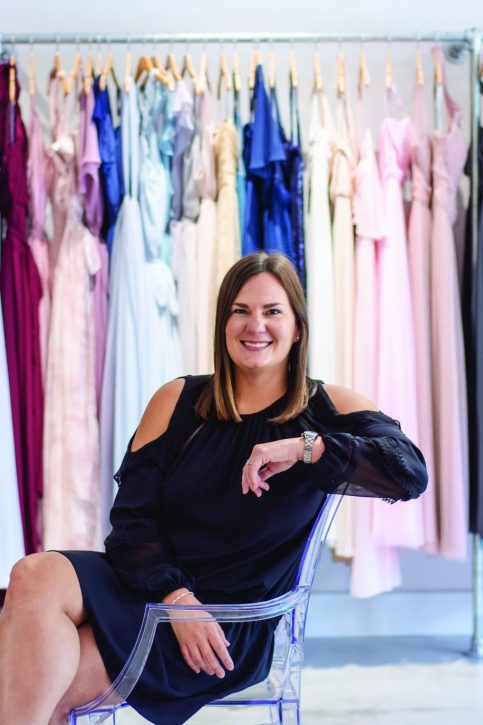 Christin Mathis
Bella Bridesmaids
Age: 29
Philosophy: "I always want people to have a good experience. I just people to be happy with the experience they have when they come here."
Palafox Street sports a wide variety of independent stores owned and operated by locals, but there are the few franchised locations sprinkled throughout. One such location is the newly opened Bella Bridesmaids, a franchise with 52 locations throughout the U.S. The owner, Christin Mathis, opened the store in Pensacola after successfully operating another Bella Bridesmaids in Mobile, Ala. Mathis said she saw a missed market in Pensacola, and her remedy was to bring what she knew so well from Mobile to downtown Pensacola.
"When I was getting married and I went to go get bridesmaids dresses, I couldn't find anything here," Mathis said. "I went to Mobile, I went to Fairhope, and I couldn't find anything. So I ended up ordering dresses online. One of them came different than the other three. That was like the number one thing: it was annoying. Then, I go to a lot of function around Pensacola, like galas, where everybody needs a long dress and nobody can find them. I got tired of going to the same thing over and over again, hearing people talk about it, walking into an event then seeing the same dress on six different people. … It's been a missed market for a long time here."
Although technically a franchised location, Mathis said the storefront is operated and run by her and her business partner, who spends most of her time operating the store out of Mobile. The intimate space provides the atmosphere of an independent store and Mathis' typically by-appointment schedule means clients get one-on-one treatment while visiting the store. Mathis said she is trying to create a space where people can come and feel confident that not only will they be looked after, but that they will certainly find everything they are looking for.
"I just want Pensacola to have something like this that they feel confident that they can come in here and get what they want to," she said. "I don't ever want anyone to ever walk out the door and think that they need to go somewhere else."
Mathis said that although retail is hard, she loves the idea of being to help people, especially after the experience she had with her own wedding. She enjoys providing a unique experience for the brides and bridesmaids who come in with doubts about seeing their visions come to life, plus she gets to enjoy all the fashion in the store.
"I really love fashion in general and I kind of feel like I get to play dress-up all day," she said. "That part is nice. And I love when brides come in here and they have this idea and they think it sounds crazy and they can't bring it together and you make it happen. It really is neat to see. I love that part."
While most people get into business to make money or to create their own brand, Mathis said she just wants to help people have the smoothest, happiest wedding they can have. She is happy to fill her small part in finding beautiful bridesmaids dresses.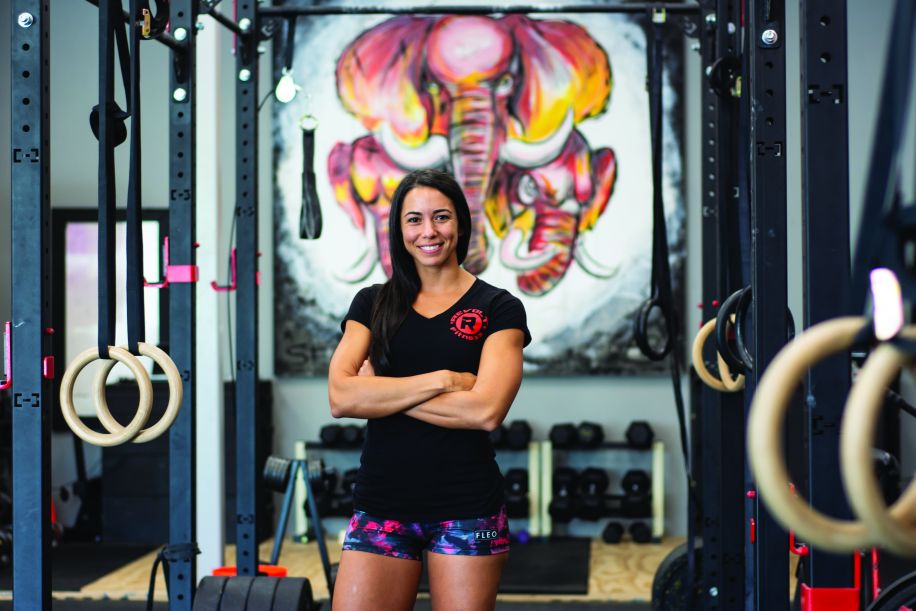 Katrina Armenteros
Revolt Fitness
Age: 36
Philosophy: "Our philosophy lies in the meaning of the word: Revolt, an attempt to put an end to the authority. There is no magic pill to fix someone's health or get the abs you always wanted. However, the solution to a healthier life without chronic disease is a simple one: eat whole foods and exercise."
A little beyond Palafox Street, there are still new and exciting business ventures to be had. Revolt Fitness, a CrossFit gym that opened February 2018, is owned by wife and husband duo Katrina and Omar Armenteros. First started out of their home in 2012, Revolt quickly created a community around their CrossFit sessions.
"My husband and I always stayed active either playing beach volleyball or road biking for miles," Katrina said. "It wasn't until he came home from a work trip and started talking about CrossFit that I became interested in trying it out myself. Our interest drove us to buy necessary equipment so we could complete workouts at our house. Soon after friends, neighbors, and family participated in our "classes" which quickly transformed our home into "Revolt" which they treated as their gym."
Once their community grew too big for their home, the pair decided they needed to move into a larger space. Despite the change in scenery however, Armenteros said the atmosphere of the classes is still the same, and now they are able to reach out to more people.
"Revolt has been an extension of my home, a place for others who are seeking self-improvement," she said. "Physical fitness, healthy eating habits are some of the tools at our disposal to help them accomplish this. The payoff is in improving their quality of life now and well into their elder years. My husband and I noticed limitations running our classes from our home that created barriers for our community to grow. We simply wanted to provide a larger area centrally located in Pensacola, enclosed with air conditioning, bathrooms, shower, and more hours of operation so we can be accessible to more people in our community."
Another important piece of Revolt was the aspect of family with community. Armenteros said that many of Revolt's members are elders or are related, meaning families can help each other have a better, healthier lifestyle. It also means that more people are talking about and realizing the benefits of CrossFit.
"First rule of CrossFit is you talk about CrossFit," Armenteros said. "Our goal is to be the topic at the dinner table. … At Revolt Fitness our goal is to improve the health and lifestyle one house-hold at a time. We think it's important for parents to work out next to their children, grandparents going to the same box as their grandchild. We can help anyone at any age build a strong foundation to have a fitter and longer life.
As for being a young business owner, Armenteros doesn't think much about it. She said is just blessed to have the opportunity she has now, rather than having to wait 20 years to get where she is today. The business community around Pensacola in particular is of a younger generation as well, according to Armenteros.
"The majority of business owners I have met in this area are under the age of 50," she said. "I have seen young adults realize their strengths, passions and determined to provided services that will elevate the lifestyle of the community and overall betterment of Pensacola. "
Along with growing Revolt's community, Armenteros wants to promote healthier lifestyles throughout the Pensacola-area through education and becoming the talk of the town in terms of a different kind of fitness.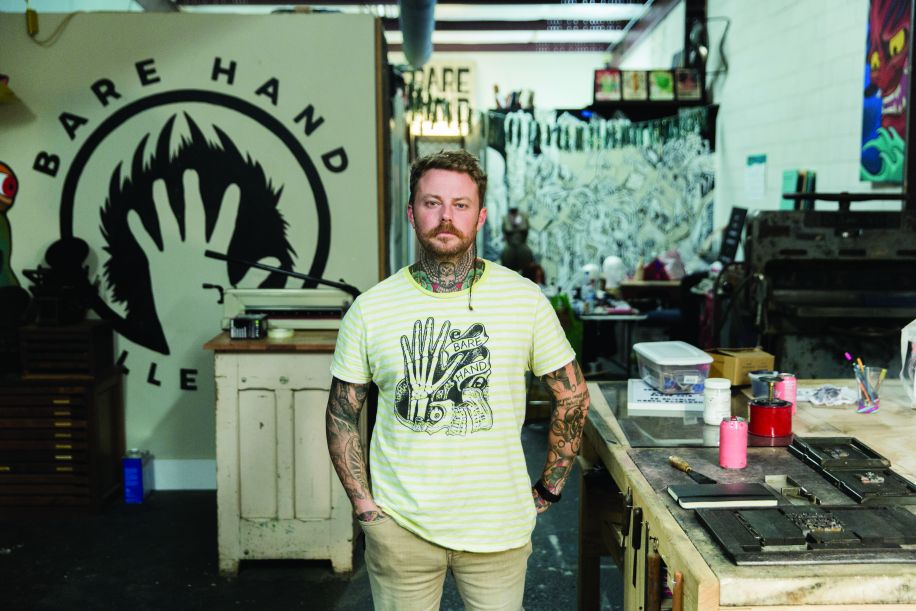 Jeff Bere
Losobe Woodworks and Barehand Collective
Age: 36
Philosophy: "My business philosophy is to do right by others; show kindness and character when it's not expected and even when things don't go my way or I make a mistake. Own it, move in a positive direction and the money will come."
Although the glitz and glam of restaurants, bars and retail spaces may get a lot of the spotlight on Palafox Street, there are many other businesses operating underneath the glitter. This includes a woodshop called Losobe Woodworks, owned by Jeffrey Bere. Along with Losobe, Bere owns Barehand Collective, which is an artist collective and nonprofit.
Bere runs both businesses out of the same workspace, and although they have slightly different objectives, both contribute to the same overall goal.
"Desire to start this business was one out of necessity at first; that's grown into an idea bigger than its origin in both ways," Bere said. "With a desire to help Pensacola make better by being an organic art community that includes instead of excludes. That mantra is also for the woodshop, as they work intertwined. … My goals for both businesses are to see new people feel a chance to be creative with helping design a piece of furniture or coming to the Collective or event and being a part of something."
Although the owner of two successful ventures, including one that sees many young people creating, working and building on their own, Bere doesn't think his age has a significant factor in the running of a business. When told the average age of business owners in America, thought to be between 50 and 51, he was unconcerned.
"The average age of owners is no consequence to me or the people I work with or for," Bere said. "Competition is not something we ever bother with. If you're worried about your competition, you are focused on the wrong thing. Good ideas and helping hands can come from 21 or 51. The only downfall to being young in the South is you are just welcomed into the club of owners who don't look outside their circles. So we made our own circles, and want to continue to grow them with other small businesses owners and like-minded people."
In this like-minded community, Bere has found a place to call home in downtown Pensacola. As the city continues to grow and new people open new businesses, the community has an energy that stores like Losobe, which has been open for two years, is influenced and effected by.
"My favorite part of owning businesses in Pensacola is the opportunity to work with and for people," Bere said. "Everyone bring a unique perspective and there's always something to be learned. Pensacola is a growing city with great opportunities."
Bere is only one of many other young people part of Barehand Collective. Each can be considered young business owners in their own rights, and it is through the Collective that Bere continues to give a place of inspiration and growth to the new business leaders to take Palafox Street and beyond by storm.