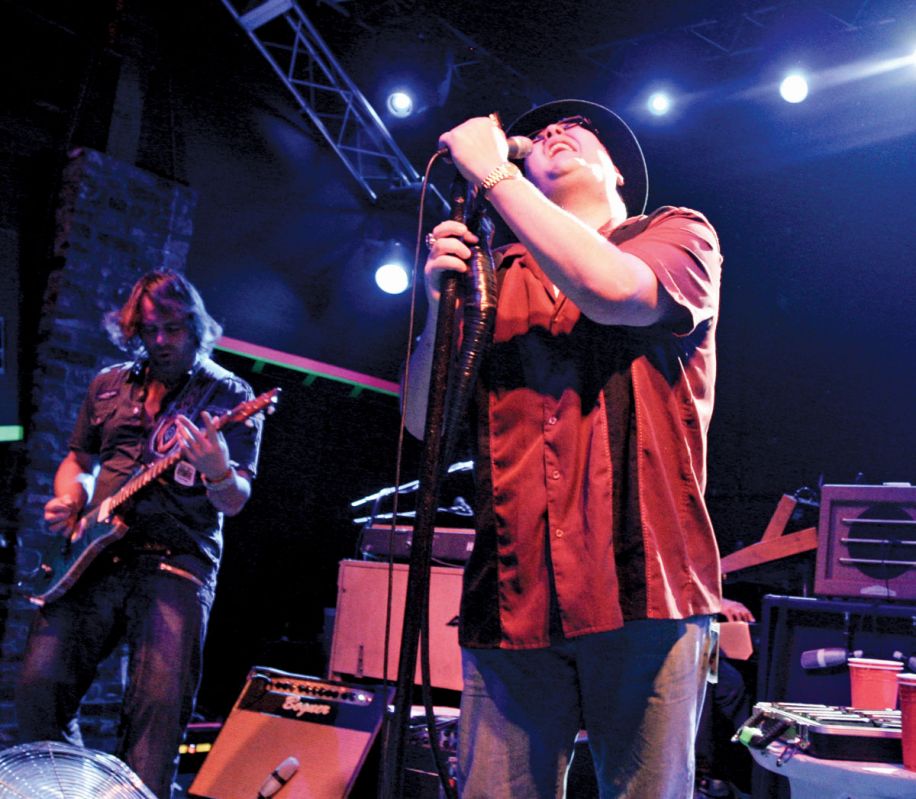 You probably know them from hits such as "Run-Around" and "Hook," but back in the day, Blues Traveler was an iconic band that brought blues rock and jam bands to the mainstream. After the unfortunate death of a bandmate, an internal reinvention, and several labels, they are back on the road with their most jam-ready album ever, Blow Up the Moon, which combines country, hard rock and other genres as only they can. They will be at Vinyl Music Hall on Oct. 18, bringing with them their unique live sounds, unpredictable stage presence, the hits of yesteryear and some new songs that may just surprise fans and casual listeners alike. Downtown Crowd caught up with Brendan Hill and chatted about all things Blues Traveler.
You're coming up on 30 years; how have the sounds and inspirations changed since then?
Well our humble start was John Popper and I in a music program together. We later added Chan Kinchla and Bobby Sheehan in junior and senior year. In 1987, we decided to up and move to New York to purse our dream. It was perfect timing, too; this was right around the time the city repealed the cabaret law, which at the time prohibited clubs from playing live music if they didn't have a license. So we got there just when live bar scene music was just becoming a thing. The music scene was so active. We learned how to hone our craft before pooling all our money together and made some road trips with some demo tapes. It wasn't long before we were signed thanks to Phil Graham. He allowed us to open for people like Jerry Garcia and Santana. We lost our bass player, Bobby, in 1999. That was tough. We decided to carry on, though, with some new writers and a new style. On this latest record, we've brought in even more outside bands and collaborations. We're like chameleons; we imitate our surroundings and try to be eclectic.
You're big on the live aesthetic of music, allowing fans to record and even selling recordings of the nightly performances; why is that?
We learn from our heroes, like the Grateful Dead and Allman Brothers. Those are guys who thrived on live music. Every show is a gathering or event. We embrace that and the bootleg nature of live shows. It was early bootlegs that allowed us to get more gigs, so it's kind of in our DNA. I mean, music was live before it was ever recorded, and it's really the bread and butter of the industry now. So I say, let people record it. There's a lot of excitement around it and a lot happens that is unique to each performance, like different segways and such. That is exciting if you can watch it even if you're not there.
What kind of vibe do you like to create at your shows?
You read the crowd really early on. You can tell from the venue if it's a nice intimate theater, or a city park or an amphitheater. Plus, we each take a turn writing the set list. That allows each person to express themselves differently. They choose their songs and the order of their songs. People are going to rock sometimes, so let's play the hits. In another area, we may want to get them up and dancing and engage them quickly, especially at places like state fairs where you may not be the primary reason people are there. So it depends on the venue. That's what makes it fun. There's nothing better in the world.
Do you write on the road?
On the one hand, it's a constant process. You get inspired anywhere, so you may hum a few bars into your iPhone. But you also have writing and recording sessions, so we don't write on the road that much. I find it's useful to give your ear a little bit of a break. It's better when you walk away from writing and then come back together.
You've done cameo appearances in some movies; do you want to do more extracurricular stuff like that?
We love challenging ourselves. When an opportunity comes to challenge ourselves, we never say no. There's been some things that worked out really well and then some that don't. There's a whole audience out there that may have grown up after we had our big hits. If you can connect with people, it's just about using every tool to get out there and be real and authentic while you're doing it. That's the heart of Blues Traveler.