After the hustle and bustle of the holidays, we could all use some proper rest and relaxation—without small talk, family or buzzing cellphones. Grab yourself a good book, turn off your phone, run a hot bath and treat yourself to some of these locally made self-care products. Local handcrafted beauty products not only give back to the community by keeping money local but also give back to the environment and offer a greener, more sustainable product compared to mass produced and shipped products. Because they aren't formulated for a commercial shelf life, many of these products are also free of hash chemicals used to preserve them. When shopping for these products at local markets, boutiques and salons, you can also meet the makers and learn more about the plant-powered ingredients and natural oils used to create these goods. Some makers will even take custom orders to formulate products for specific skin types or conditions like eczema or Psoriasis. When in doubt, talk to the makers themselves to learn more.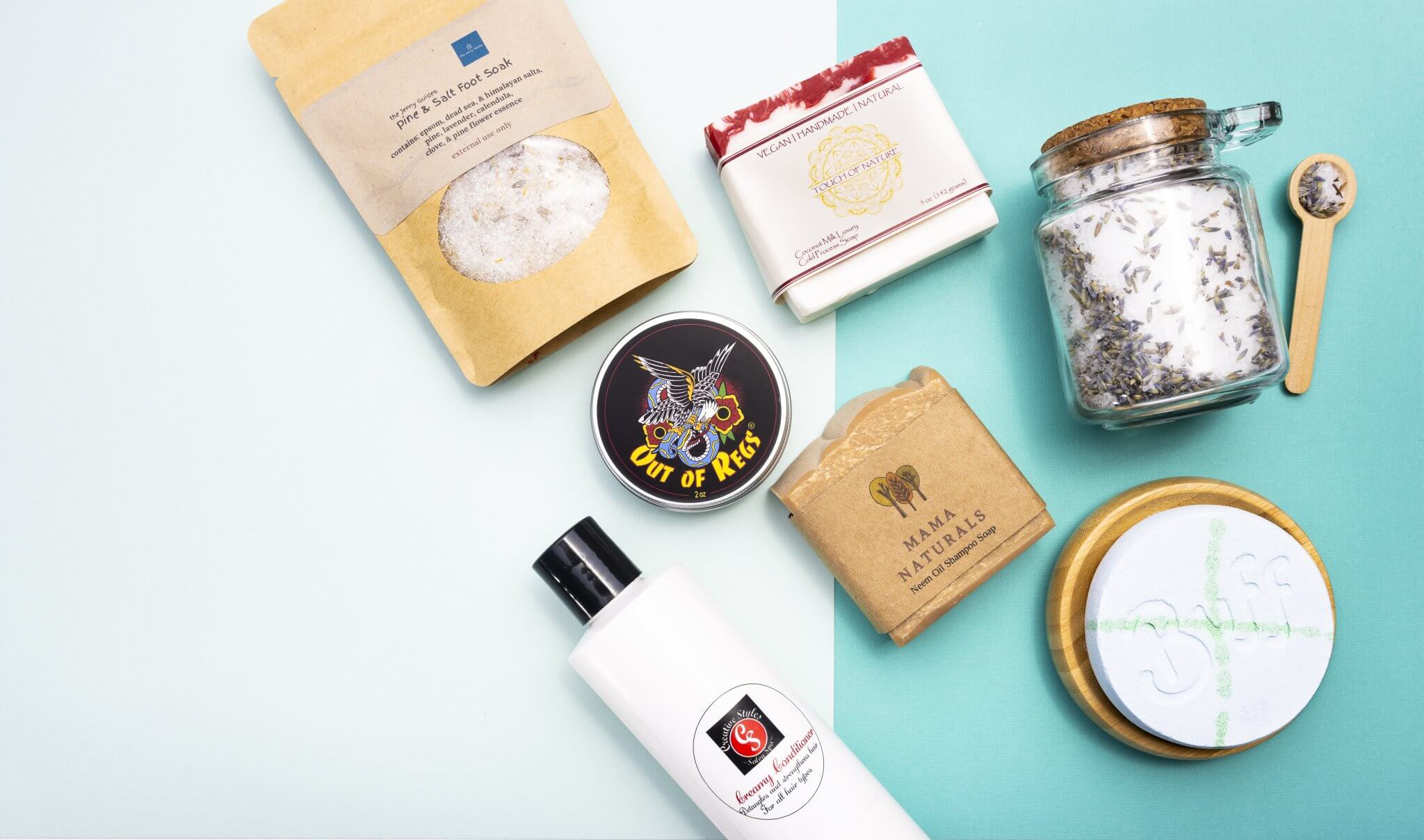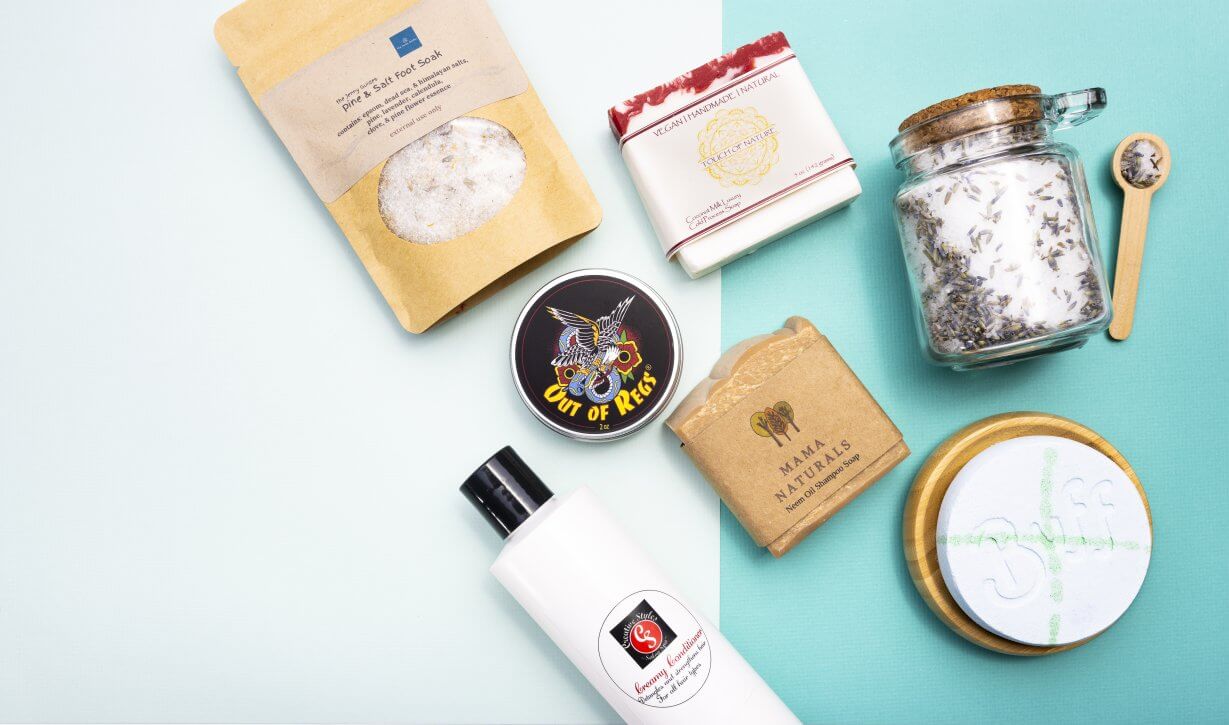 BATH & HAIR
The Jenny Guides Foot Soak with pine, Epsom and sea salts and the DESHI bath salt formulated with lavender, mint and rose are perfect for a long soak in the tub to soothe your aching muscles. Rinse off with a bar of Touch of Nature luxury coconut milk, cold pressed soap, made by Ariel Ashley. To help with seasonal allergies or a stuffy head cold, the Breathe Shower Fizzy by Buff City Soap in Gulf Breeze. Infused with rosemary and peppermint, it can be placed directly on the floor of your shower or on a shelf for multiple uses. Say goodbye to single-use plastic shampoo bottles and try out Mama Naturals Neem Oil Shampoo Bar with coconut oil, hemp oil, neem oil and a splash of patchouli to nourish your hair and help promote healthy growth. For naturally wavy, curly, coily or kinky hair, Creative Styles Salon & Spa, owned by Santia Pace, offers a wide array of paraben, sulfate and phosphate-free products including shampoo, conditioner, hair tonic and lemongrass hair butter to nourish, moisturize and style hair. The Out of Regz Dirty Mike pomade with organic coconut oil, beeswax, bentonite clay and essential oils is perfect for styling shorter hair. CLICK HERE for full product details.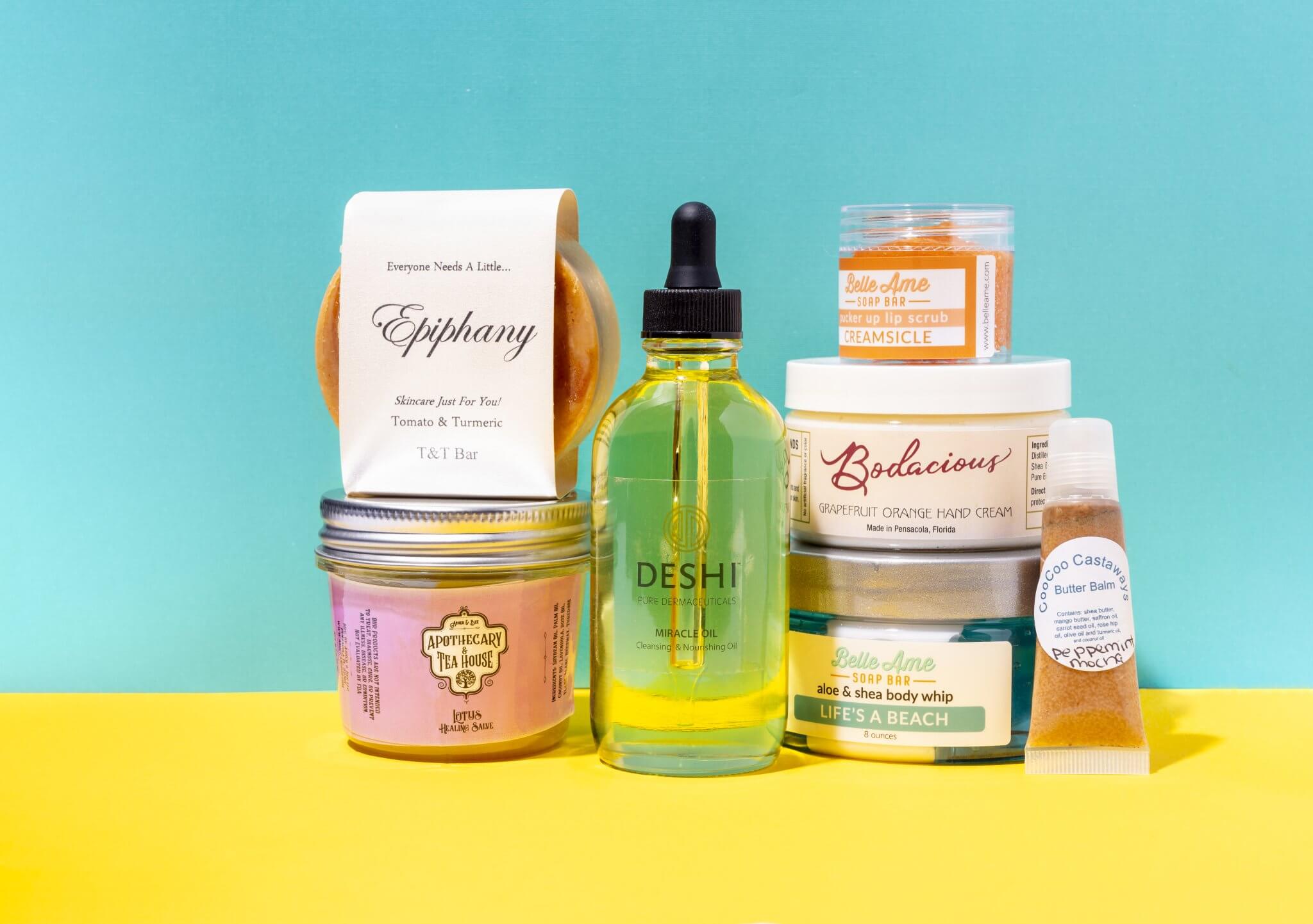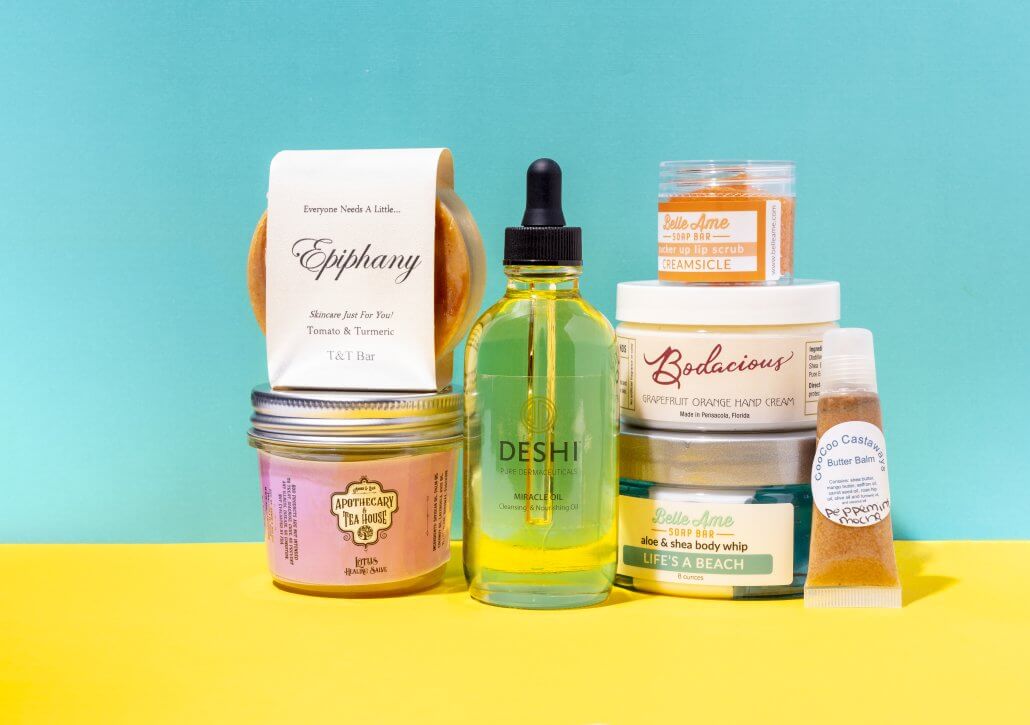 SKIN
With the brightening power of tomatoes and the antioxidant and inflammatory powers of turmeric, the Epiphany Tomato & Tumeric Acne Bar is perfect for acne-prone skin and gentle enough for daily cleansing. Asher & Bee Apothecary & Tea House is a powerhouse for plant-based beauty products that can be specially formulated for any skin type or condition. The Lotus Healing Salve is crafted with natural oils, ylang-ylang, beeswax and tuberose to help with eczema and provide relief for dry and itchy skin. The best-selling DESHI Modern Nail and Skincare's best-selling miracle oil is a must-have for cleansing and nourishing your skin to keep the wrinkles away. Handcrafted inside Belle Ame' Soap Bar, the Creamsicle Lip Scrub is perfect to restore softness to your lips and the Life's A Beach Aloe & Shea Body Whip with aloe vera gel, shea butter, honey and goat's milk is perfect for sun-kissed skin after a day on the beach. You can moisturize your hands and body with the locally-crafted Bodacious lotion using Bodacious Shops extra virgin olive oil, vitamin E and organic shea butter. Pucker up and moisturize your lips with this naturally-tinted lip balm from CooCoo Castaways with shea butter, coffee and natural oils. CLICK HERE for full product details.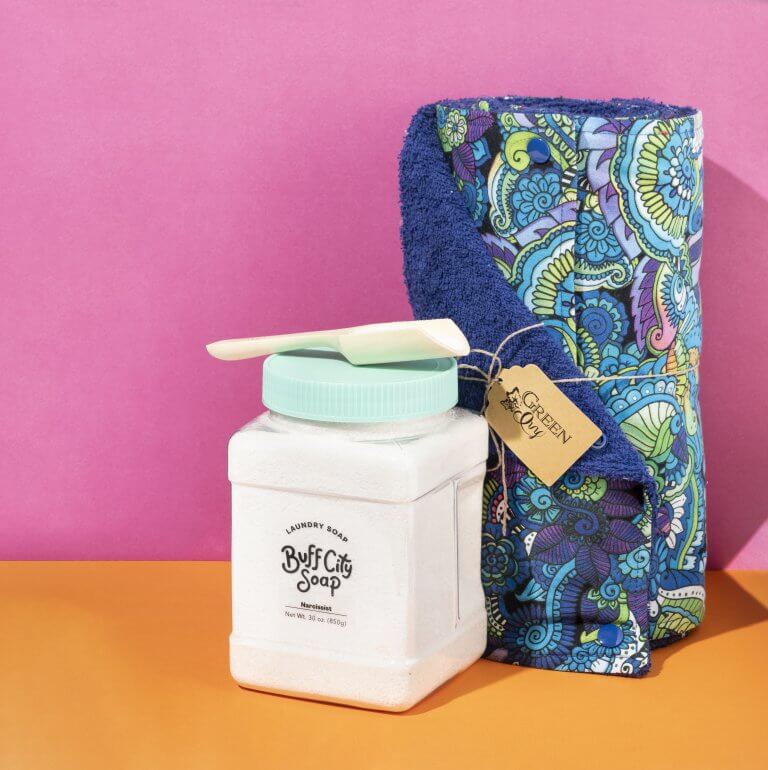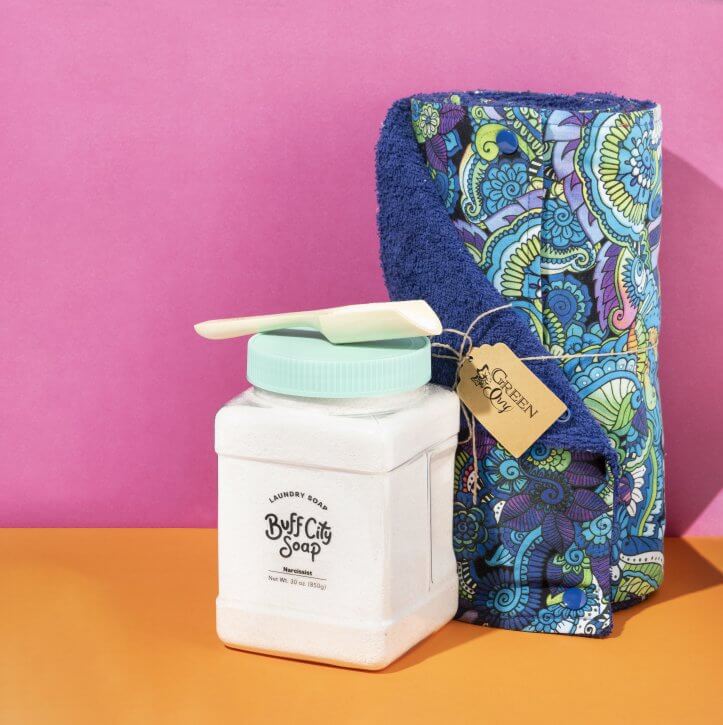 HOUSEHOLD
Self-care doesn't just stop at the skin, face or hair—it also includes caring for your household so you can enjoy and relax in your space. The Narcissist Laundry Soap, crafted by Buff City Soap, is free of harsh chemicals and preservatives and re-fillable at their Gulf Breeze store, so you can cut down on plastic waste. The soap is made with 100 percent coconut oil, citric acid, washing powder, essential oils and phthalate & paraben-free fragrances to leave your clothes feeling great and smelling clean. For a more sustainable household and to save money on paper towels, try out the Green Ivy Reusable Paper Towels, handcrafted by Ivy Penniger. These stylish and soft towels snap together into a roll when clean and can be washed with your laundry and reused one-by-one as paper towels, napkins or washcloths. Penniger also makes reusable beeswax wraps and sandwich bags. CLICK HERE for full product details.