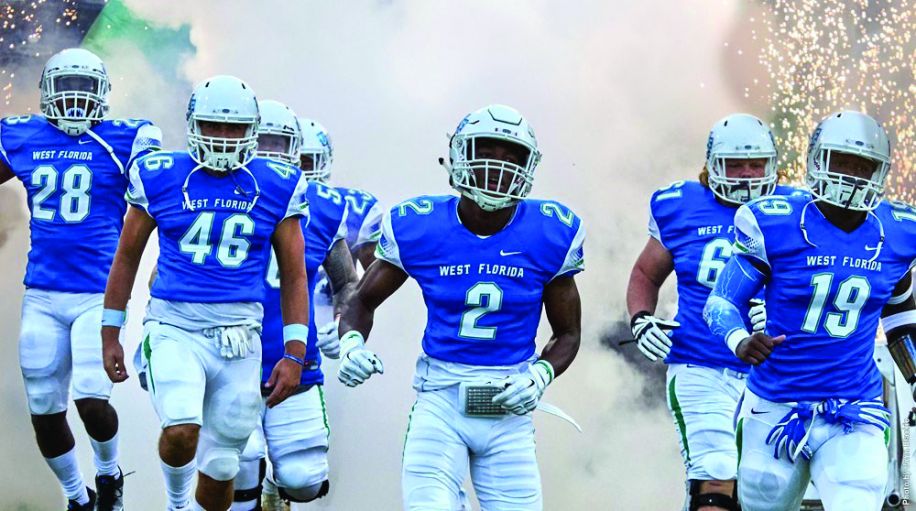 – by Will Isern
It was the beginning of November and the nascent University of West Florida football team was nearing the end of its second season with a modest but respectable 5-3 record.
"I really felt like we were playing good football and just hadn't gotten some wins," said Argos head coach Pete Shinnick.
And then, it clicked.
"Our defense started playing as well as anybody in the country, and we became very opportunistic on offense," said Shinnick. "We just kept getting better."
The Argos went on an unprecedented six-game winning streak that propelled the young team all the way to the NCAA Division II national championship game against Texas A&M Commerce in Kansas City, Kansas.
The Argos lost that championship game 37-27, but by the time it was all over, records had been broken, history had been made, and hundreds of thousands of people had heard of the University of West Florida for the first time.
When UWF took to the field in Kansas City, 626,000 people tuned in to watch on ESPN2, according to sportsmediawatch.com.
The Argos finished the season as national runners-up with an 11-4 record overall. They took down many of the best teams Division II football had to offer along the way, and became the youngest program to reach the playoffs in Division II history.
"No one expected a two-year-old football team to have that kind of success," said UWF president Martha Saunders. "It was just an utterly joyful season."
When the dust had settled, UWF finished in the ranking as the second-best team in Division II football and Shinnick had picked up a trio of coach of the year awards. The storyline was one straight out of Hollywood and more than could have been hoped for when former UWF president Judy Bense first announced plans for a football team in 2013.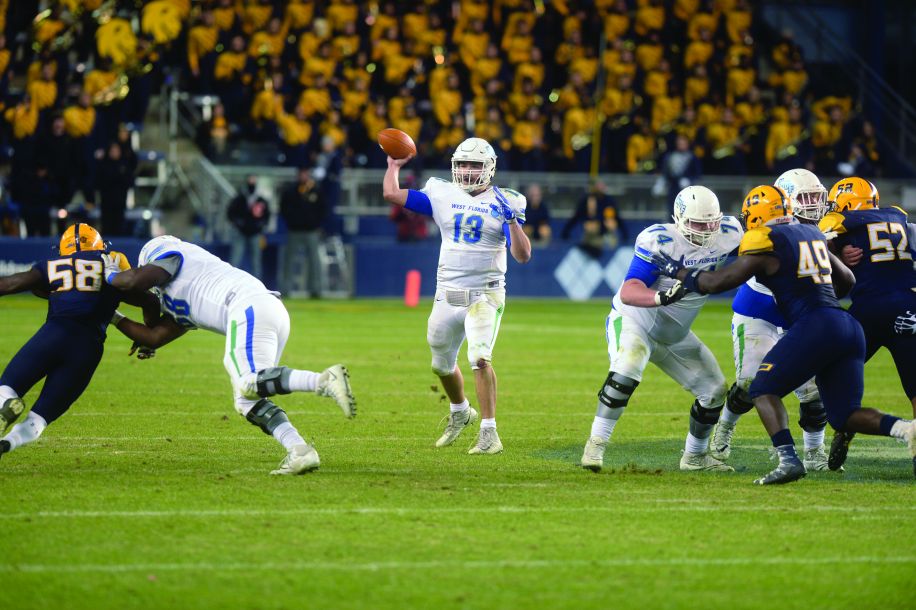 Saunders said she expects the football team's success will contribute to the university's overall mission of providing a complete college experience and may help to drive enrollment.
"Athletics is very much a part of the college experience and football, especially in the South, is an integral part of the traditional college experience," said Saunders. "So having them there is an asset, and then having them win at the level they have brings really positive attention to the university. Any positive attention is good because people who may be thinking about picking a college and will have heard of us where they may not have a year ago."
As the team prepares for its third season, Shinnick said last season's success has set the tone for the team's future.
"We want to be one of the best teams in the country," said Shinnick. "In order to do that, you've got to be one of the best teams in the conference. We know week-in-week-out we're going to be going up against some of the best teams in Division II."
The Argos team is young and many of its key players – including quarterback Mike Beaudry, leading rusher Chris Schwarz, leading receiver Antoine Griffin and leading tackle Marvin Conley – are returning. Shinnick said he expects to recruit a small high school class this off-season and pick up transfers as needed and appropriate.
"I think we've got a great combination of assets and I'm fortunate to have a great coaching staff and players that have obviously made this thing work," said Shinnick.
While success on the gridiron may be new for the Argos, the school has been a top performer in other sports for years. UWF won national championships in baseball in 2011, men's golf in 2001 and 2008, men's tennis in 2004, 2005, 2014 and 2017 and in women's soccer in 2012.
The Argonauts' football team returns to the field for their annual Spring game in April.