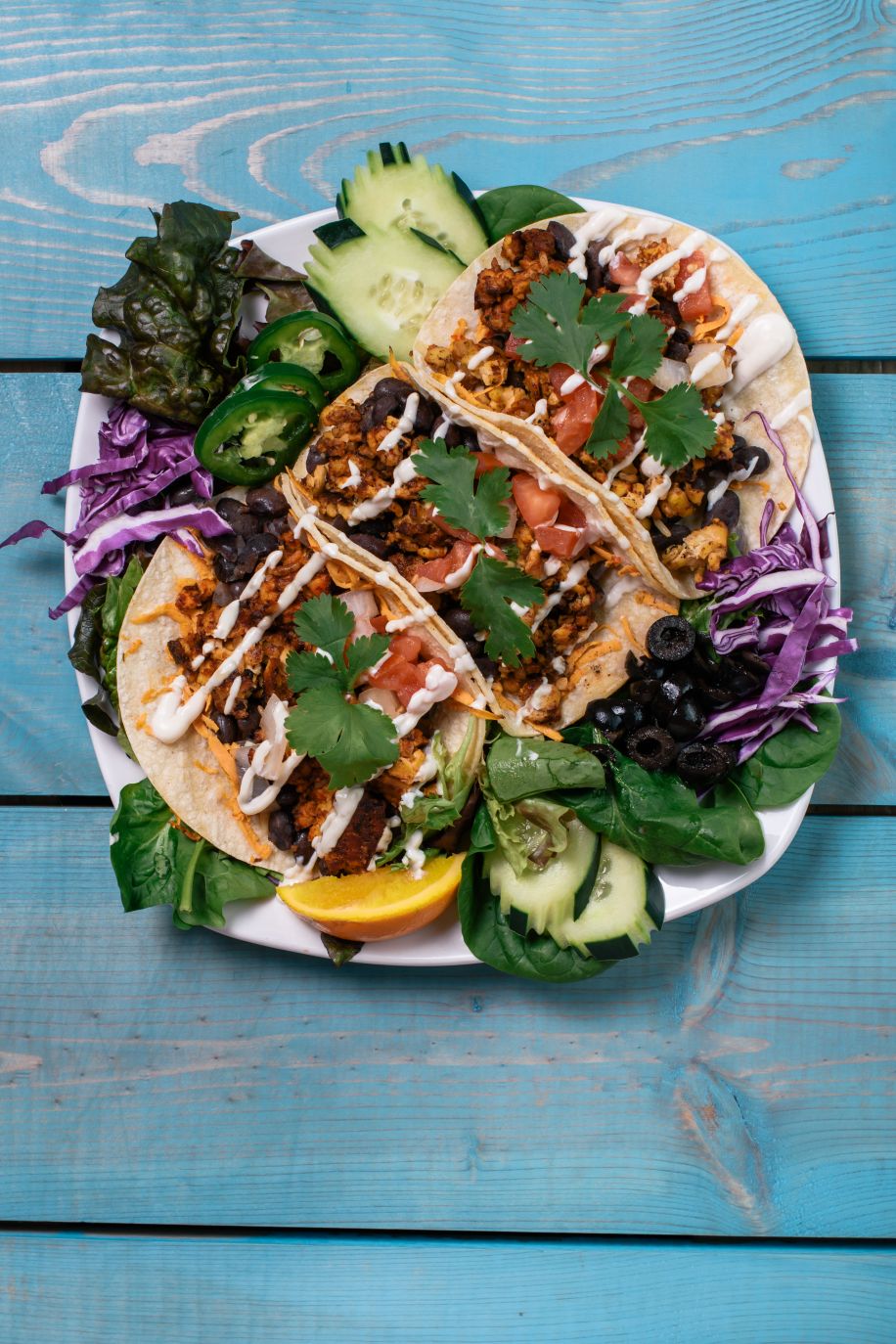 By Kelly Oden
Pensacola—a town once dominated by fried seafood and burgers—is in the midst of a culinary renaissance. From high-end fine dining and farm to table street parties to boutique food trucks and raw food restaurants, Pensacola foodie options are on fire. A large part of the growing foodie scene is focused on plant-based diets, including veganism. Once relegated to counter culture, veganism is on the rise locally and around the world.
Trends                                                                                                                                                                                       While End of the Line and the now shuttered Sluggos offered vegan fare for years, many traditional restaurants are now jumping on board and adding a variety of vegan options to their menus as well. Demand informs supply in the food business and local restaurants and grocers have seen a swell in customers asking for more vegan and vegetarian options. In fact, a report by well-respected restaurant consultancy group Baum + Whiteman declares plant-based food as the mega trend of the year. Among other interesting data, the report found that 31 percent of Americans practice meat free days and that Google has seen a 90 percent increase in vegan searches in the past year. Another food industry report, Top Trends in Prepared Foods, also named vegan and plant-based foods the biggest trend of 2018 and found that "rising veganism and awareness of the impact of meat consumption are driving demand for meat-free products substitutes."
Health and Environment                                                                                                                                                            Meatless Mondays and Veganuary have become a popular ways to occasionally decrease meat consumption. Evidence shows that cutting meat and dairy out of your diet for just one day a week can have a meaningful impact on both your health and the environment. A study from the John's Hopkins Center for a Livable Future suggests that those who consume less meat also have a lower disease burden, particularly in regard to heart disease, cancer, diabetes and stroke. Plant-based diets have also been associated with a healthier gut biome and less antibiotic resistance.
For those who want to try a vegan or low-meat lifestyle for ethical or environmental reasons, the impact can also be substantial. Studies show that the high demand for meat creates an industrial food production system that crowds animals in unhealthy, often miserable conditions. Recent awareness of traditional meat production practices has also led to a sharp rise in grass fed, sustainable, meats from animals raised under humane conditions. Additionally, the natural resources needed to "grow" a pound of beef are staggering. Research suggests that animal agriculture accounts for more than half of human-caused greenhouse gases. Animal-based agriculture also uses valuable land resources with an estimated 70 percent of grains grown in the U.S. being used to feed farm animals. Additionally, meat consumption accounts for one third of water consumption in the U.S.—a pound of beef requires 1,800 gallons of water as opposed to a pound of beans, which takes roughly 43 gallons.
Local Resources                                                                                                                                                                           End of the line has been providing vegan fare for over 15 years. Owner Jen Knight became a vegan in 1997, but due to food sensitivities, she is now 95 percent vegan. Jen is drawn to the plant based lifestyle for both health and ethical reasons. "It opened my mind to a new way of cooking that improved my overall health. I used to think that feeling bad or sluggish after a meal was just something that happens. My energy levels definitely improved. I'm also drawn to the idea of being more conscious of what we put in our bodies for fuel and life as opposed to convenience. It's a more compassionate way to be in the world. I like that we can heal ourselves, prevent harmful eating habits, and pass down healthier eating patterns to younger generations," said Knight. As the longest standing vegan business in town, Knight isn't threatened by the growing competition. As a matter of fact, she embraces it. "I think it's amazing that there are so many offerings now. This is my 15th year in business and so much has changed since we opened. We all use to cook dinner for each other most of the time because there were only about three places to eat. Now most restaurants have vegan options. And they are beautiful and well-thought-out menus. To have so many healthy options for everyone all over town to enjoy is definitely a movement in the right direction," said Knight.
Another longstanding local restaurant is embracing the vegan lifestyle in a big way. Skopelos new Chef de Cuisine, Takara Smith, recently moved to Pensacola from the West Coast and she brought a lot of great vegan ideas with her, including the Impossible Burger—a meatless burger that bleeds (the burger became internet famous after Bill Gates invested in the company). A vegan for two years, Smith's move was based on ethical and environmental considerations. "I had been playing with recipes on and off, but the thing that threw me over the edge was visiting a nonprofit called Farm Sanctuary outside of LA," said Smith. "They rescue animals from the farmi-cultural businesses and give them a loving caring place to call home. I met a cow named Bruno and he reminded me of one of my dogs. I haven't looked back since. The research I did into the environmental impact of our diets helped solidify my choice as well." Smith recently hosted a vegan wine dinner at Skopelos and to her delight, the $75 per seat dinner sold out. "I love seeing the response we've been getting! It's been so nice to see more and more restaurants catering to the plant-based diet and vegan lifestyle. I hope it keeps going this way." A vegan in her personal life, Smith feels it is her professional responsibility to test the meat-based dishes she creates at work. She understands that eliminating meat completely isn't an option for everybody. "Just try it and don't be afraid to ask questions," said Smith. "Don't worry if you love cheese and can't give it up, yet. It's a process and any step towards a plant-based diet is a good step. If you eat one less meal a week with animal products, it makes a difference in the overall footprint we are making on the planet. Do what works for you and what makes you feel good."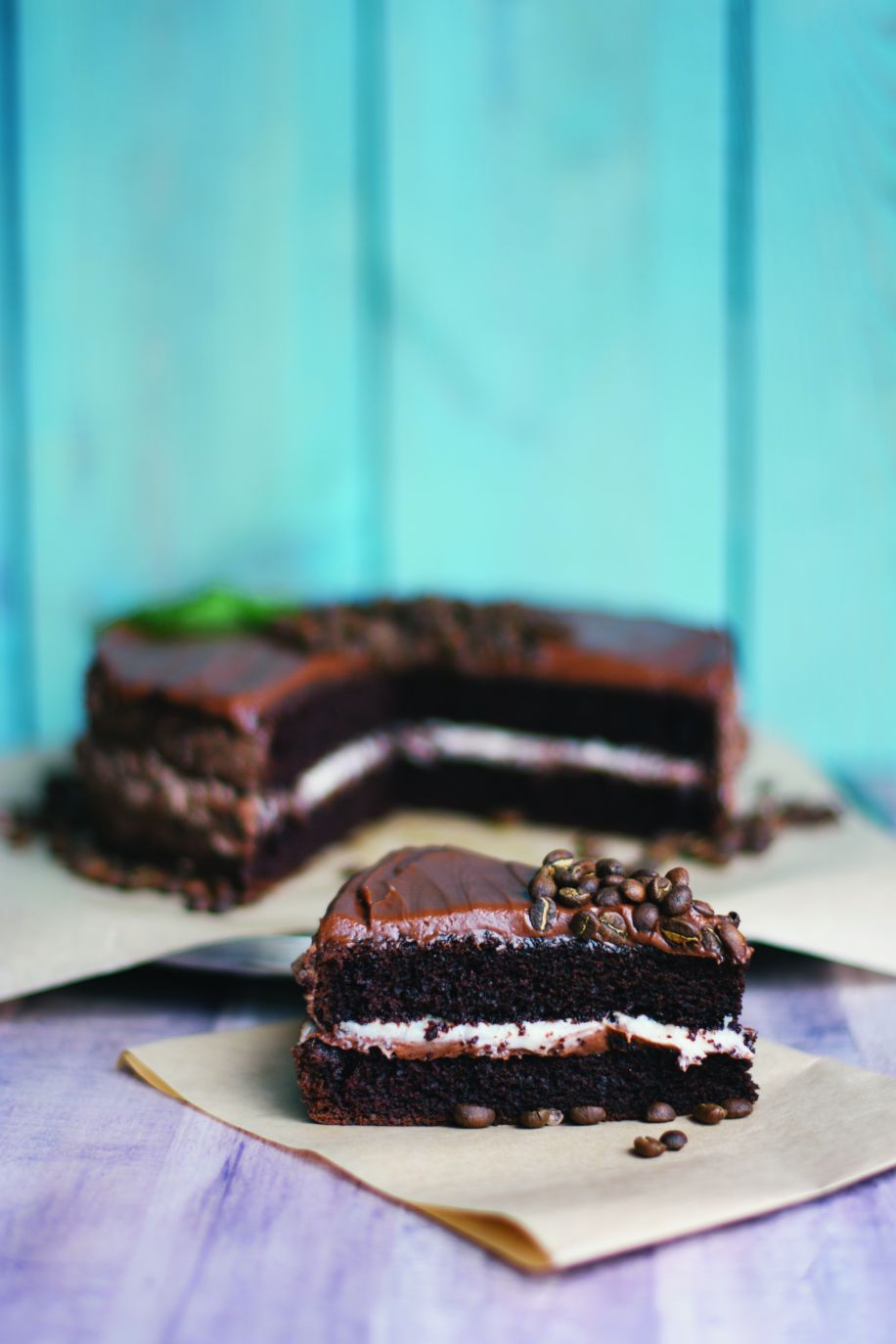 Ever'man Cooperative Grocery and Café has been at the forefront of healthy lifestyles in Pensacola for over 40 years. The store has exploded in recent years—they completed a massive expansion at their Garden Street store in 2014 and are currently planning a second store in the Nine Mile Road area. General Manager William Rolfs says the growth in demand for vegan and plant-based products has been huge. One fast-moving trend has been plant-based protein supplements. "These products have a lot of benefits both from health and environmental standpoints. Health-wise, they offer clean-burning proteins that can be used as meal replacements and a way to get more vegetable-based protein into your diet," said Rolfs. "And from an environmental standpoint, proteins sourced from plants as opposed to livestock offer a lot of benefits: less land is devoted to cropland for the production of livestock feed, and there is a net reduction in both greenhouse gas emissions and water runoff associated with animal waste. Plus, with a global population set to hit around 10 billion people in just a few decades, we're all going to need to find new ways to provide food—and especially proteins—to meet anticipated demand in a far more sustainable method than conventional agricultural practice currently provides."
If you are interested in giving the plant based lifestyle a try—whether for a day or a lifetime—Pensacola has plenty of options to help get you started. We've asked a few local chefs to share some easy and delicious vegan recipes with our readers—give them a try and see what a vegan lifestyle can do for your health and for the planet.
Coming Soon
LIVE!
 Opening in late April, LIVE! Juice Bar will add another angle to local vegan options. The venue, located in the former Garden Street Car Wash building, plans to offer fresh, organic juices and a menu of raw food dishes. As the name implies, raw food is a vegan lifestyle diet that uses only raw fruits, vegetable and nuts—sometimes dehydrated or lightly cooked in temperatures not exceeding 104 degrees in order to retain their nutritional value. Beyond the extremely healthy juices, preliminary menu options include a raw BLT with the "bacon" made from seasoned and dehydrated eggplant with the choice of lettuce or kale wrap. Owner Ric Kindle envisioned the space as a restaurant and venue focused on mindfulness and he plans to offer a flexible event space centered on art, food, music, and education.
VegFest
Another first for Pensacola is the upcoming VegFest on May 12 at Open Books. A popular event in larger cities, Pensacola's inaugural VegFest plans to celebrate the vegan lifestyle as well as all aspects of compassionate living. Vendors and exhibitioners will offer products and classes on a variety of vegan centered topics including plant-based, cruelty-free foods, eco-friendly vendors, vegan artisans, and family activities.