By Hana Frenette
The Pensacola International Airport and the City of Pensacola are making strides in their quest to expand and diversify Pensacola's growing economic landscape.
After years of strategic planning and negotiating, the airport and the city solidified a long-sought after lease agreement with the Mobile-based company VT Mobile Aerospace Engineering (VT MAE) to construct a major aircraft maintenance, repair and overhaul facility on airport property­ – a project expected to bring more than 400 aerospace industry jobs to Pensacola when the facility begins operations in 2018.
City officials and economic experts are hopeful the $46 million aircraft maintenance facility will serve as a stepping-stone in the development of an aerospace industry in Pensacola.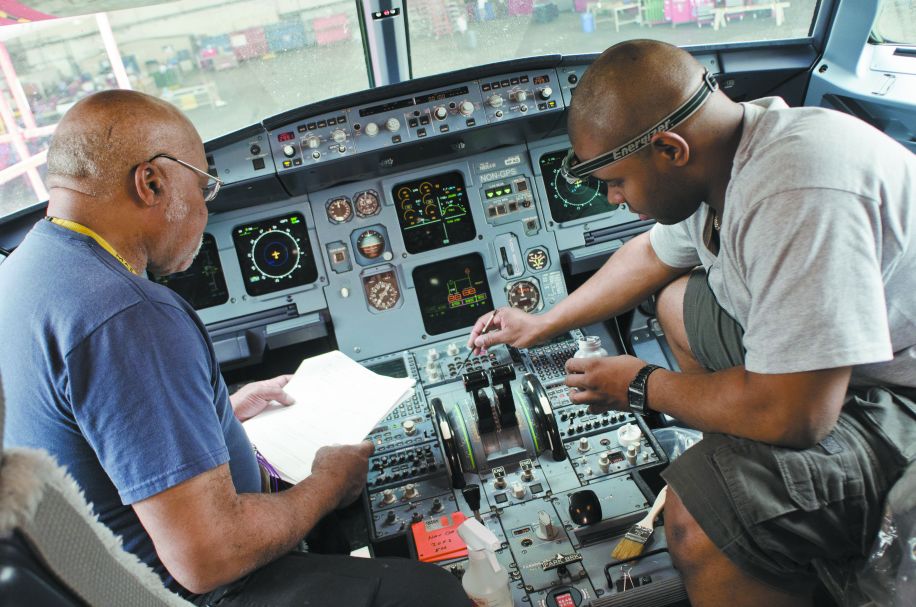 VT MAE's History
 VT MAE opened its doors in Mobile's Brookley Aeroplex in 1991 with 50 employees and one airplane hanger offering services to both commercial airlines and airfreight operators.
By the end of their first year, VT MAE added a second hangar and launched their Boeing 727 passenger-to-freighter (PTF) conversion program. Just two years later, the company expanded with the addition of four more hangars.
Today, VT MAE is capable of accommodating eight wide-body and 10 narrow-body aircraft simultaneously within their 10 hangars, which occupy more than 900,000 square feet. Each hangar has direct access to the Mobile downtown airport's 9,600–foot, 24/7 operational runway. They've also developed additional buildings onsite to house training materials, warehouse operations and an environmentally controlled engine storage facility.
VT MAE's employees, facilities and procedures consistently meets and exceeds extremely stringent airworthiness requirements and are fully certified by the Federal Aviation Administration (FAA) and by the European Aviation Safety Agency (EASA) as an approved repair station.
The repair station has been operational in Mobile for 25 years and now employs 1,000 individuals locally; their annual employee payroll reached $80 million in 2010 and totals more than $1 billion since opening the door in 1991.
Bill Hafner, president of VT MAE and chief operating officer said when VT MAE made the decision to further expand within the region and began their search for a new satellite facility location, Pensacola quickly became a contending city – both for its proximity to Mobile and the interest expressed by local residents.
"The city of Pensacola, the airport, and the residents have been so receptive and so supportive of the project," Bill Hafner said. "We looked all over Mississippi, central and northern Alabama and western Florida– but the workforce is there, and the interest to grow is there, along with the proximity to Mobile."
Choosing Pensacola
 Once the initial idea of opening a satellite location in Pensacola began to take hold, Hafner and the leadership team at VT MAE began conducting job market research in order to survey the interest and qualifications of local Pensacolians. They quickly realized there were a significant number of people in the panhandle who were highly qualified and interested in working for the new potential VT MAE facility.
"We held a job fair as a test, and we met a significant number of folks who expressed interest in working for an aviation center in Pensacola- more than we thought we would get to come to work in Mobile," Hafner said.
 Hafner said VT MAE wasn't interested in simply doing a transfer of labor from Mobile to Pensacola­– they wanted to source the new jobs locally.
He also noted the large military and ex-military presence in Pensacola as a positive factor. "After a full career they've enjoyed with the military, we can do a cross-train and bring them into civilian aviation while utilizing their previous skill set and training," he said.
In 2013, conversations began firing back and forth between Pensacola city officials, Pensacola International Airport Director Dan Flynn, and VT MAE leadership as to whether or not building the 173,000 square-foot aerospace facility in Escambia County could be a real possibility.
"This is an industry that the area does not currently have, and one we haven't had in Pensacola since we had the naval aviation facility in the 1990s on the navy base," said Airport Director Dan Flynn. "This would give individuals the opportunity to stay in Pensacola and use the skills they've worked toward building. It's also a great source of non-airline revenue for the airport. "
While the initial reaction from entities within Pensacola were those of excitement and optimism, the cost and size of the facility, along with the city's willingness to help secure funding for construction played a large role in the multi-year discussion of the project.
"Took us a long time to get here– we did quite a bit of looking around, surveying, and getting it to come together and finally making it happen," Hafner said. "It will be a beautiful facility, state-of-the-art, everything is in place to help us make this successful."
In late September, the city of Pensacola and VT MAE finalized the remaining portion of the long-awaited deal.
The State of Florida and the Florida Department of Transportation, Escambia County, VT MAE and the Industry Recruitment, Retention and Expansion Fund worked together to provide the funding for the design and construction of the $46 million facility, which also included a $6.3 million loan from the city to kick start construction.
On Oct. 28, the city of Pensacola broke ground on the much-anticipated project, and is expected to complete construction on the massive structure within 16 months. When finished, the facility will be able to accommodate two Boeing 777's, or several Boeing 757's and Airbus A-320 sized aircraft.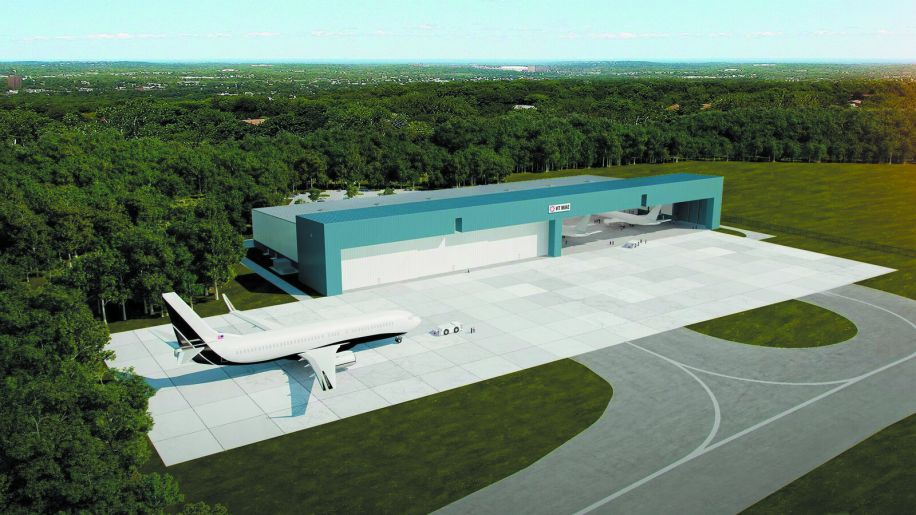 City of Pensacola Mayor Ashton Hayward said he believes the VT MAE project is a big success for Pensacola and the community will continue to feel the benefits of the partnership in the future.
"That put us on the world map– to have a big time international company in Florida, in Pensacola, and in the city limits," he said. "Again, it was a team effort with the city and the county. We were determined to get it done."
 Adding Value to the Region
The expansion of VT MAE into Pensacola's economic landscape marks what many are hoping to be a significant milestone for new job growth within the city.
Scott Luth, CEO of Florida West Economic Development Alliance said he is hopeful the aerospace company will hire predominantly local people to fill the new positions.
"The new facility will be hiring for approximately 400 positions," he said. "And hiring local people is an investment in Pensacola and the entire Gulf Coast."
Luth noted some of the higher-experienced level positions could possibly be recruited from outside the city, but would still leave hundreds of skilled positions available for locals.
Some of the current jobs openings offered at the Mobile location include sheet metal mechanic, avionics technician, IT support technician, and aircraft inspector. Most of the positions require three or more years of experience in commercial or military aircraft avionics, while some of the advanced openings, like the master APG technician, require 10 or more years of experience and the ability to read and interpret service bulletins, engineering orders and Structural Repair Manuals.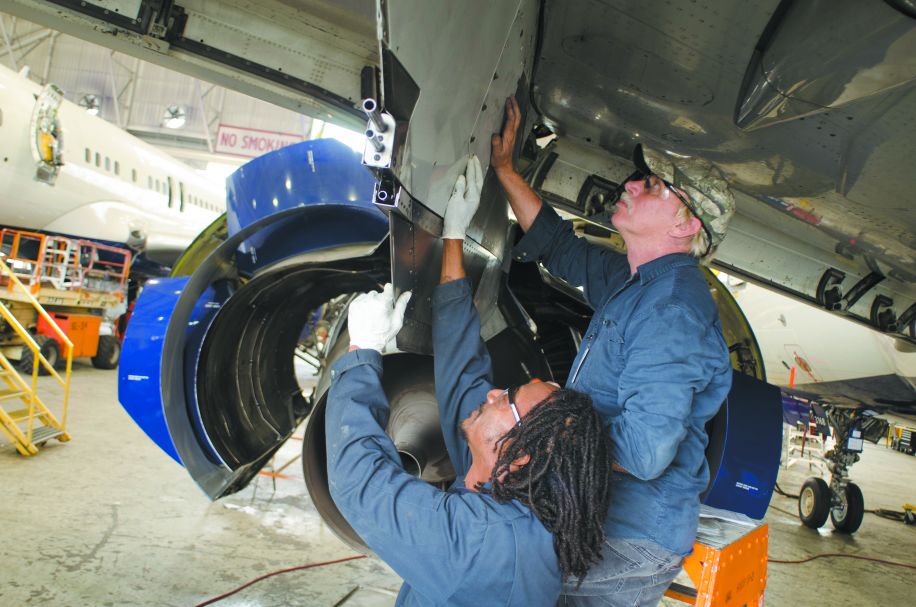 "Four hundred jobs is a great number of openings for a company of that size, and is certainly a significant number for the area," Luth said.
Luth made comparisons to International Paper in Cantonment for scale, with 500 to 600 employees, and also to Navy Federal with more than 5,000 to 10,000, many of which are local.
"This new facility could really encourage growth of aerospace industry sector for us," he said. "In partnership with the Chamber of Commerce as an effort to address our double digit unemployment over last 5 to 6 years, the goal was to really decrease the unemployment and increase private sector jobs and this company is part of that success we've worked toward."
According to the most recent report on state unemployment numbers from the Florida Department of Economic Opportunity, Pensacola has added 3,000 more jobs since October 2015 and has significantly increased private sector growth. Luth said the jobs brought in by VT MAE or any other manufacturing industry help to boost the creation of other jobs in the community– a boost Escambia and Santa Rosa Counties could really benefit from.
Aside from diversifying the job market and creating a potential hub of aviation industry, VT MAE will also encourage students from Pensacola State College and the University of West Florida to stay in the area once they've graduated, allowing them to utilize their skills locally.
"These are jobs people can be trained for that don't have a four-year degree and may not have a two-year degree," Hayward said. "Our school district (PSC and UWF) have partnered with us."
Pensacola State College and several other schools within the Escambia County School District will begin offering courses in aviation, prior to VT MAE's completion.
Hayward said he believes VT MAE could help promote the renaissance of the modern American worker by supporting and encouraging the importance of specialized trade skills.
I think many of us who were formally educated started to appreciate that when the economy crashed and we were envious of the plumbers and electricians," he said. "What we did with VTMAE is a big deal and I think the community will continue to feel the benefits in the future."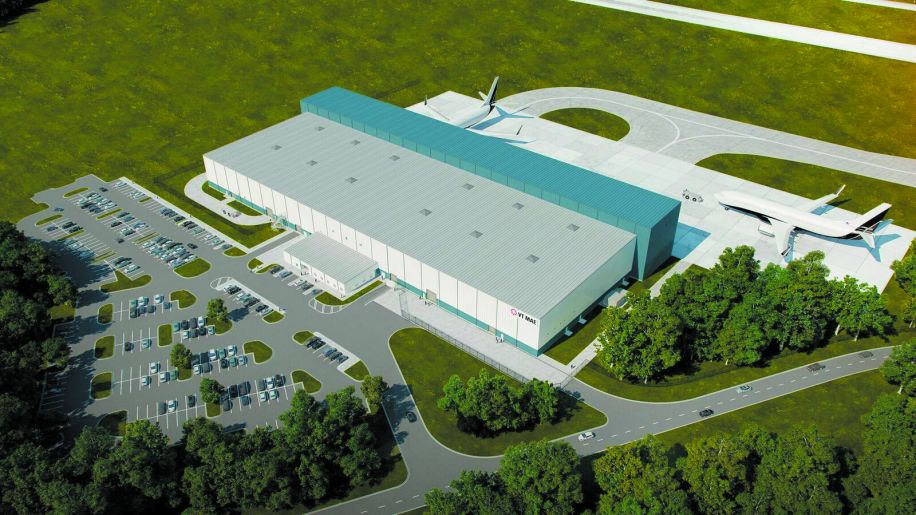 VT MAE by the numbers:
The new repair facility will cost $46 million to design and construct.
The blueprint of the building will cover 19 acres of Pensacola International Airport property and consist of 173,000 square feet.
The facility is expected to bring more than 400 local jobs to the area.
The majority of the jobs are expected to pay a salaries ranging from $30,000 to $58,000.
The city will lease the newly constructed facility to VT MAE for a 30-year term lease.
Construction is expected to take approximately 16 months, with an opening date taking place in early 2018.