By Gina Castro
When you watch the news, go on social media or talk to a neighbor, it's almost impossible to not mention COVID-19. It's affected us all in so many ways whether your job shut down, your loved one got sick or you simply miss a warm hug. Many of us have been blessed with good health, full bellies and a warm bed. Others have not. As of April 29, 2 million people have applied for unemployment in Florida. But before all of this, some families and individuals were struggling to get food on their plates, pay their bills and care for their health. These vulnerable populations and the nonprofits who serve them have been hit harder than ever before.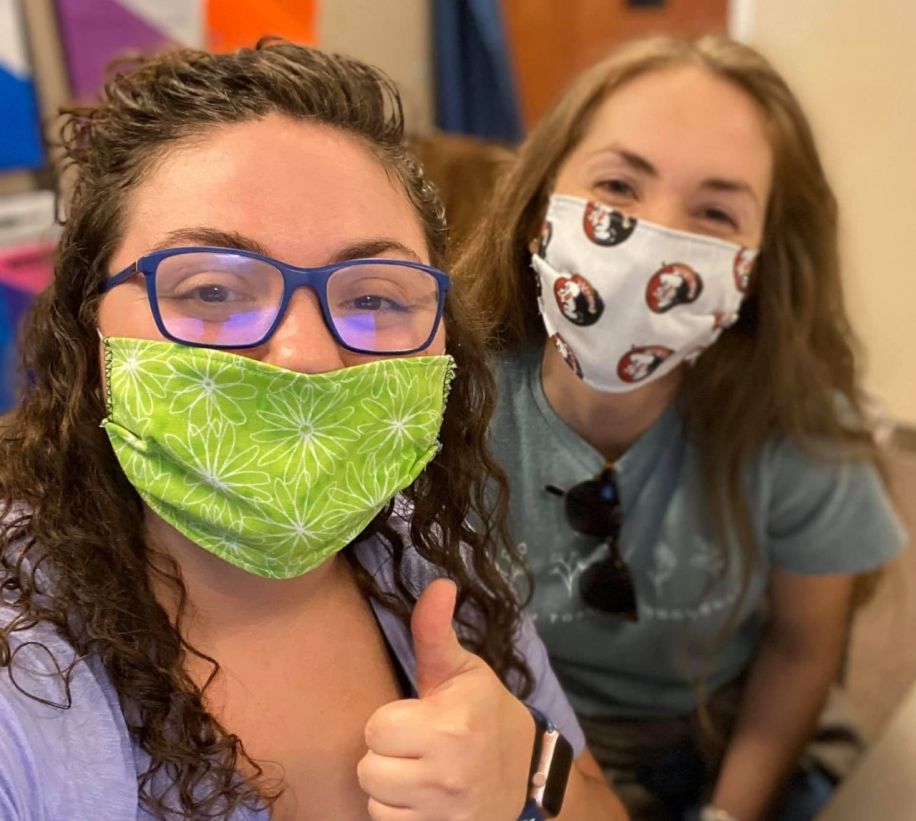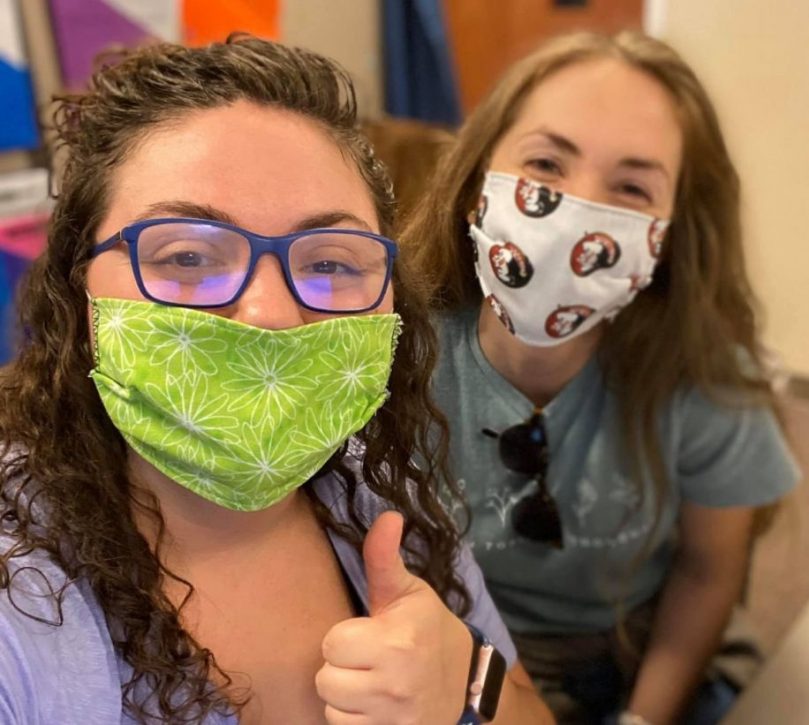 FamiliesFirst Network of Lakeview, Inc. (FFN) and Gulf Coast Kids House (GCKH) explained that during times of financial crisis, there is an increase in child abuse and domestic violence, but because of social distancing, fewer people will be able to witness or report the abuse.
"We know from a long history of watching trends that when children are isolated from the community and families are under stress, child abuse rates go up," Jenn Petion, M.A., A.P.R., FFN Director of Administration and External Affairs, said. "Right now, the number of calls to the child abuse hotline are down, but we are preparing for the fact that once children are visible and the economic impact starts to really take hold, we are likely to see a prolonged increase of child abuse rates."
Based out of the Baptist Healthcare Lakeview Center, FFN works closely with families, law enforcement, the judicial system, the Florida Department of Children and Families and other organizations. FFN is the lead agency for child welfare services.
"During the BP oil spill, we saw a dramatic increase in child abuse, but it showed up about a month to three months later because people were dealing with the crisis right then," Stacey Kostevicki, GCKH Executive Director, said. "I think one of our biggest concerns with this is that not only does stress increase physical abuse but access increases sexual abuse as well. We expect to see an increase in both physical and sexual child abuse within the next couple of months."
GCKH is a child advocacy center for the Pensacola and Escambia County area. This center focuses on the intervention, investigation and prosecution of child abuse cases.
Children within the foster care system are also facing challenges due to COVID-19 related restrictions. FFN explained that since the Supreme Court has suspended all court cases until the end of May, foster children's transition to permanent homes and the reunifications of families have been postponed. "Normally, we have 20 to 30 adoptions finalizing a month, and we have reunifications happening every month," Petion said. "Right now, we really are restricted on our ability to get kids through the legal system to permanency."
However, FFN said that most of the services parents need to complete to be reunified with their children, such as substance abuse treatment and counseling, are still available through telemedicine. GCKH said that children and families are able to continue their counseling online as well.
FFN and GCKH are in need of help from the community. FFN is in need of foster parents and donations to support foster families in need. Visit elakeviewcenter.org/FamiliesFirstNetwork for more information. GCKH has had to postpone its biggest fundraiser of the year, Brunch and Bubbles, to October, so this agency is in need of financial support. To make a donation or purchase an item from its wish list, visit gulfcoastkidshouse.org/. You can help your community by reporting child abuse to 1-800-96ABUSE.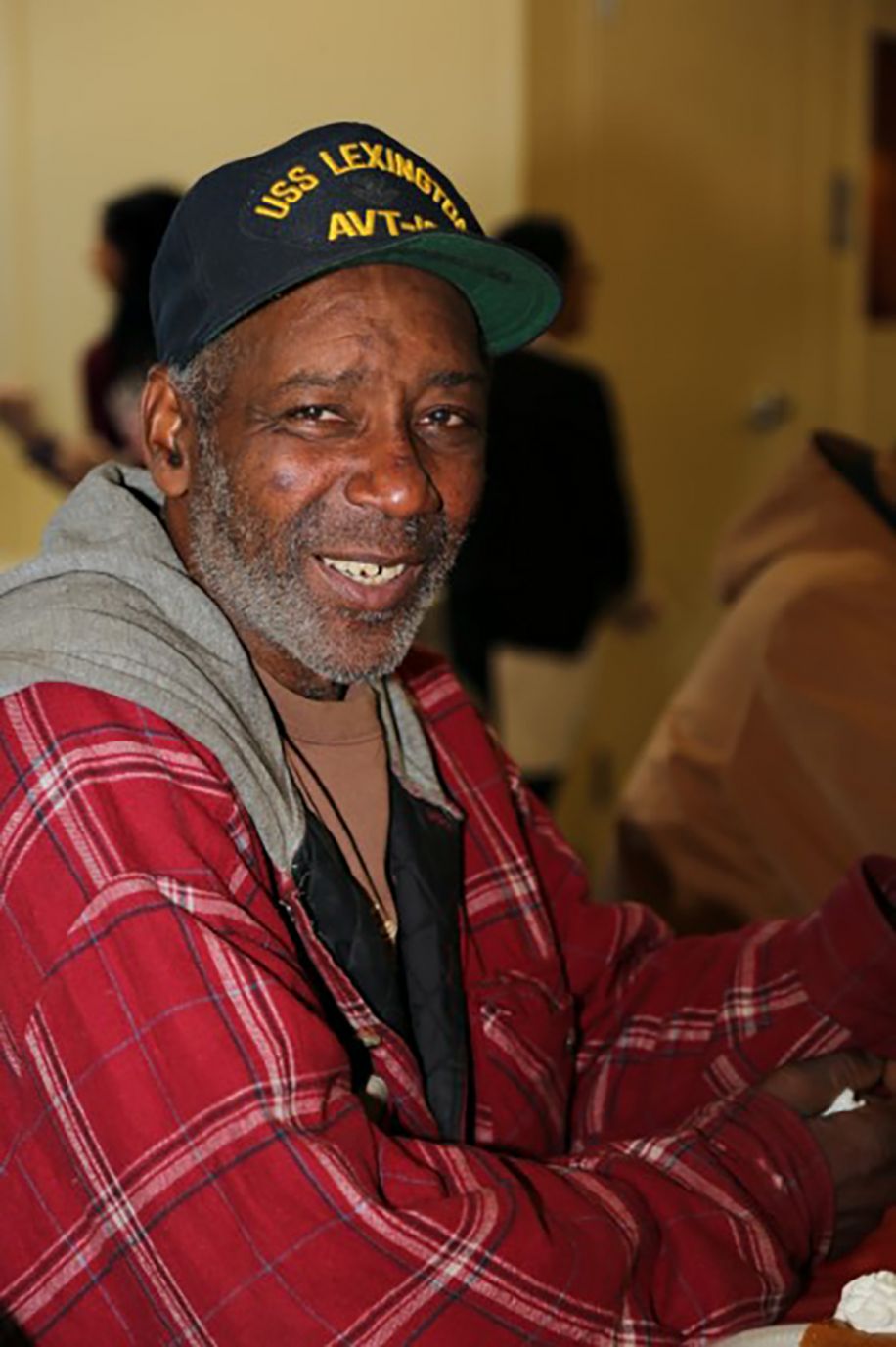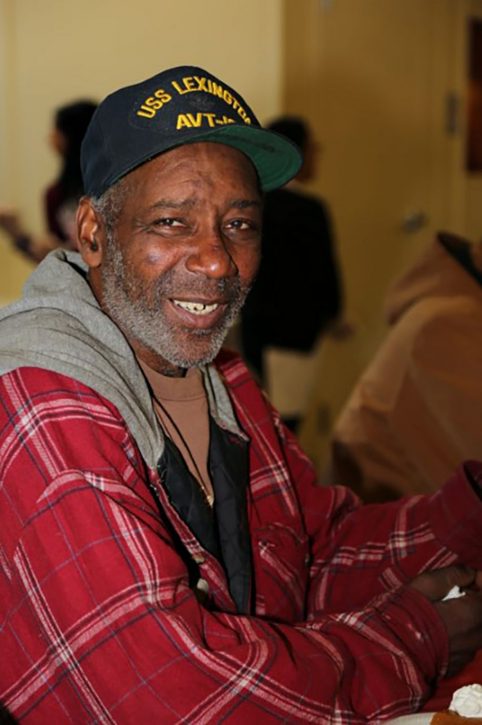 Waterfront Rescue Mission and Manna Food Pantry are two nonprofits that serve anyone in need, including the homeless and low-income individuals and families. Waterfront has had to stop its recovery program, a 12-month program to help recovering drug addicts and limit its space to 50 people due to COVID-19. The President of Waterfront Devin Simmons said that on a typical day, the Pensacola location has 100 or more people coming in need of resources.
"The one thing that's great about our location is that it's big. The bad thing is there are a lot of people densely compacted with a high health risk in one location," Simmons explained. "It's almost like the worst petri dish you can create because it's a bunch of high risk individuals that we may or may not know anything about their background or susceptibility."
Before the governor's stay home order, Simmons said that he and his staff had to ask all guests who were using the space for shelter to stay with family or friends. For those who didn't have anywhere to go, Waterfront worked with partner agencies to get them rental money for local motels. "I hate to make it sound like we were trying not to have anybody. That's not the goal," Simmons said. "If one person gets sick in a building with no walls, everybody is going to get sick." However, people at the Hope House, a shelter used for the last six months of the recovery program, are able to stay where they are.
Manna has had to shut down its three food pantries located in Pensacola, Milton and Jay due to COVID-19. Normally, a person in need is able to make an appointment and visit the pantry the very next day, but now, Manna is distributing to its partners only. Manna has a lengthy list of programs and organizations it supports, such as the School Resource Officer Food Program in partnership with the Pensacola Police Department and Escambia County Sheriff's Office, clients of Gulf Coast Kids' House and Santa Rosa Kids' House, Community Health Northwest Florida and Salvation Army.
"The output is actually greater despite the fact that we've closed our pantries. It's greater than what it would typically be for March and April," Kerri Smayda, Manna Development Director, said. "A lot of folks we serve are primarily low income, so those folks were struggling to begin with, and this crisis is certainly an added burden for them."
Even though Manna's food output has increased by double, Manna's volunteer workforce has decreased by 87 percent. Manna went from having between 85 to 100 volunteers to 11. "That has certainly required us to make adjustments in the way that we pack food bags and distribute them," Smayda said. "Those 11 volunteers are making it happen, and we are very fortunate that there are folks like them to help us."
Waterfront has also had to adapt to functioning with a smaller staff. All eight of its stores have had to close, so Simmons said that everyone is either furloughed or their pay, including his, has been suspended. Waterfront has furloughed 248 employees out of 320.
This reduction in staff has affected the donations Waterfront is able to accept at this time. "We want our stores to open jobs and opportunities for people, but we can't do it if people leave it at our stores and the items get ruined," Simmons explained. So, if you have items you would like to donate to Waterfront, hold onto them until Waterfront stores reopen.
Simmons said that the community can help Waterfront by donating on its website waterfrontmission.org/ and donating food, shampoo, soap, toothbrushes and toothpaste to Opening Doors website openingdoorsnwfl.org.
Since food donations could potentially be compromised by the virus, Manna is accepting only monetary donations at this time. Manna is in dire need of donations since events like its National Association of Letter Carriers Stamp Out Hunger Food Drive, which brought in more than 80,000 pounds of food last year, have been postponed. You can donate to the Manna Cares Campaign fundraiser at mannahelps.org/.
For the clients at Council on Aging of West Florida, many of them have been affected mentally and emotionally. "For decades, we have been preaching the importance of close, personal, social interaction, and now, we are having to find new ways to deliver that," Josh Newby, Marketing Communications Director of Council on Aging, said. "We hear from clients who are lonely, who miss their grandkids, who miss their friends, and it's exacting a very harsh mental toll on them."
Newby said that Council on Aging is in need of volunteers for its Meals on Wheels program and donations to purchase roughly $25,000 in shelf-stable meals. Visit coawfla.org/ for more information.
Although the majority of these nonprofits are in need of financial support from the community, our city is in a financial crisis. So, if you are not able to make a donation, you can still help by sharing this story on social media. There are helpers everywhere. We just need to spread the word.