For decades Andy Warhol's unique sense of art and zest for life have intrigued avid and casual art lovers alike. He spearheaded the Pop Art movement in the early 1960's using every day items as the inspiration and subjects of his works. He revolutionized the art scene and quickly grew in international acclaim. Warhol's iconic flashy, colorful style remains popular today and is often mimicked by many commercial artists in paintings, prints, advertisements, and even T-shirts.
Well now you and your kids have the opportunity to try your hands at creating your very own Andy Warhol inspired pop art at the Pensacola Museum of Art.
From June 29 to September 2, The Pensacola Museum of Art will be hosting the "Andy Warhol: Myth/Maker" exhibition. This exhibition will feature a number of Warhol's works and offers visitors a chance to engage with an interactive makerspace, which includes an area for costumes, reading and silkscreen printing stations where you can design your own Warholesque creations.
"The Pensacola Museum of Art is excited to host this dynamic and rich exhibition organized by two top tier museums and designed for visitors of all ages," said Amy Bowman-McElhone, assistant vice president of the UWF Historic Trust Museums and the director and chief curator of the Pensacola Museum of Art in a press release. "The exhibition examines Warhol's playful aesthetic rooted in pop cultural ephemera and the myth of the artist through original prints, drawings, objects and archival materials."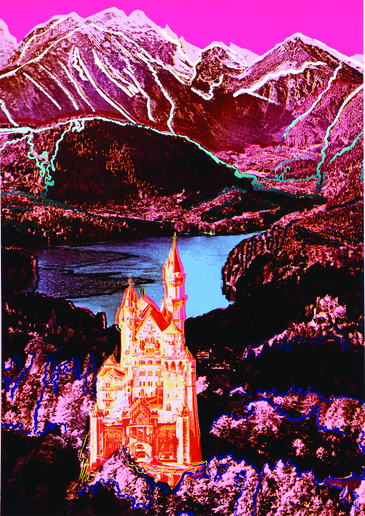 The exhibit is organized by The Andy Warhol Museum and the Children's Museum of Pittsburgh and has already seen great success. It has really resonated with a broad range of visitors and that is due, in part, to the fact that Pop art continues to be relevant in our culture today.
"Andy Warhol makes for a wonderful introduction into learning about American art and trying some of his methods and techniques. His use of popular culture as subject matter was quite controversial at the time but audiences quickly identified with the content, for example, a Campbell's soup can painting. It was ordinary, recognizable, and challenged the rules of art," said Jose Diaz, Chief Curator at the Andy Warhol Museum.
"In today's age most American's, especially our youth, are creative and artistic, just look at what can be made with technology and then shared to larger audiences. We wanted to emphasize this by partnering with the Children's Museum of Pittsburgh to present Warhol's work and the techniques and practices that took place in his studio," said Diaz.
According to Diaz, Warhol's use of relatable figures in his works also contributes to his widespread appeal. This exhibition will showcase several of Warhol's most recognizable works from his Myths series including Uncle Sam, Superman, and Mickey Mouse.
"These works are included in the show and will encourage visitors of all ages to think about contemporary culture and their own creativity," said Diaz.
The Pensacola Museum of Art is located at 407 S. Jefferson St. in historic downtown Pensacola and is open Tuesday through Thursday from 10 a.m. until 5 p.m. and Friday and Saturday from 10 a.m. until 7 p.m.
If you'd like more information about the Pensacola Museum of Art, or about "Andy Warhol: Myth/Maker", please call 850.432.6247 or visit www.pensacolamuseum.org.