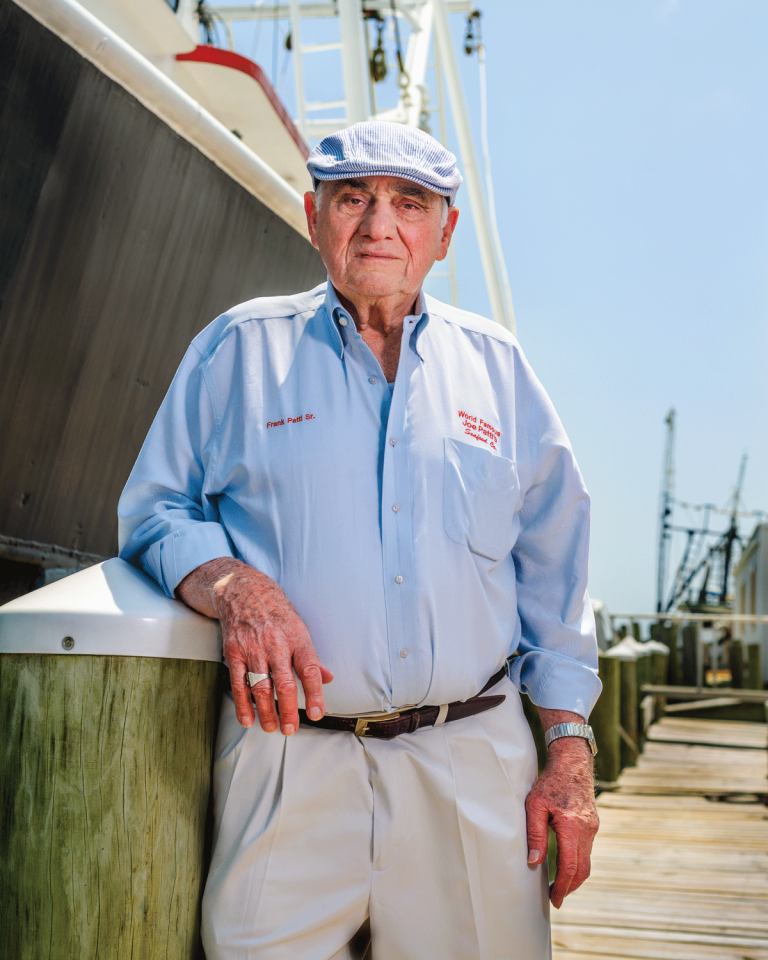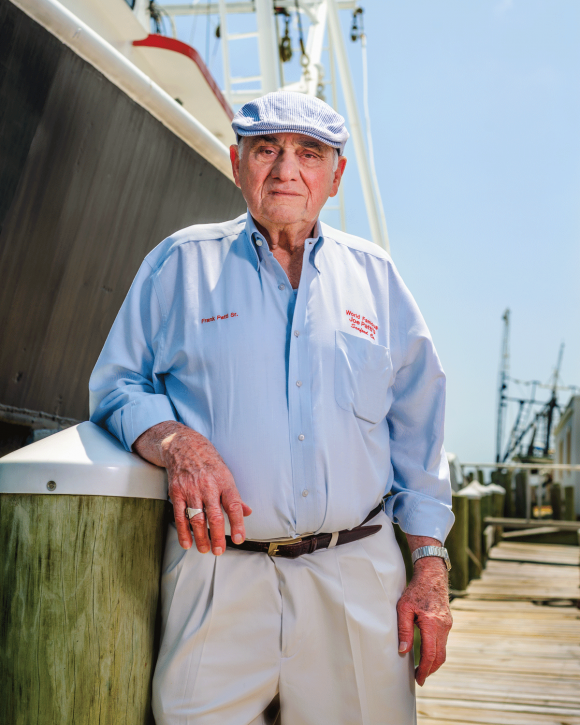 Few names in Northwest Florida evoke a sense of place more than the Patti family name. Joe Patti's Seafood is a culinary, cultural and community institution whose reputation for the best seafood spreads far and wide. At the helm of this iconic ship is Frank Patti Sr., son of Joe and Anna Patti who started the business from their Devilliers Street front porch in 1930. Frank and his siblings grew up just blocks away from the market's longstanding location on Pensacola Bay. Frank fondly remembers his early years fishing and shrimping with his dad and uncle and helping his mom clean and wrap fish for customers in the shop. The elder Patti's success story as well as Frank's upbringing and subsequent individual success as a shipbuilder are emblematic of the belief that with passion, sweat, tenacity and a little luck, one really can achieve the American dream.
After serving in the Navy during the Korean War, Frank came home to captain a shrimp boat and help run Joe Patti's. While many sons of icons might be content to focus solely on the family business, Frank had other interests as well. Beyond continuing the success of his father's legacy, Frank Patti Sr. grew a business dynasty of his own when he started Patti's Shipyard in 1977 in the parking lot of Joe Patti's. What began as a project to keep him busy during a hiatus from working at the fish market, grew into a multimillion dollar industry building everything from local shrimp boats to tugboats, gambling boats, research vessels and more.
Frank Patti Sr. is an interesting character, too. His stories are varied and many, his voice combines the best qualities of the salty seaman and the Italian immigrant, his tone is straight forward with no pretense, he is occasionally profane and often amusing.
These days, Frank and longtime fiancé and Joe Patti's manager Alice Guy spend the majority of their time running the iconic fish shop and living a regular life. No jet-setting lifestyle for these two, but they do make time for regular family breakfasts with the many Patti children and grandchildren as well as nightly dinners at their two favorite restaurants — Sam's Seafood and Franco's. Coming of Age had the great pleasure of speaking with Frank Patti Sr. about his childhood, his time in the navy, his work and yes, his time in federal prison.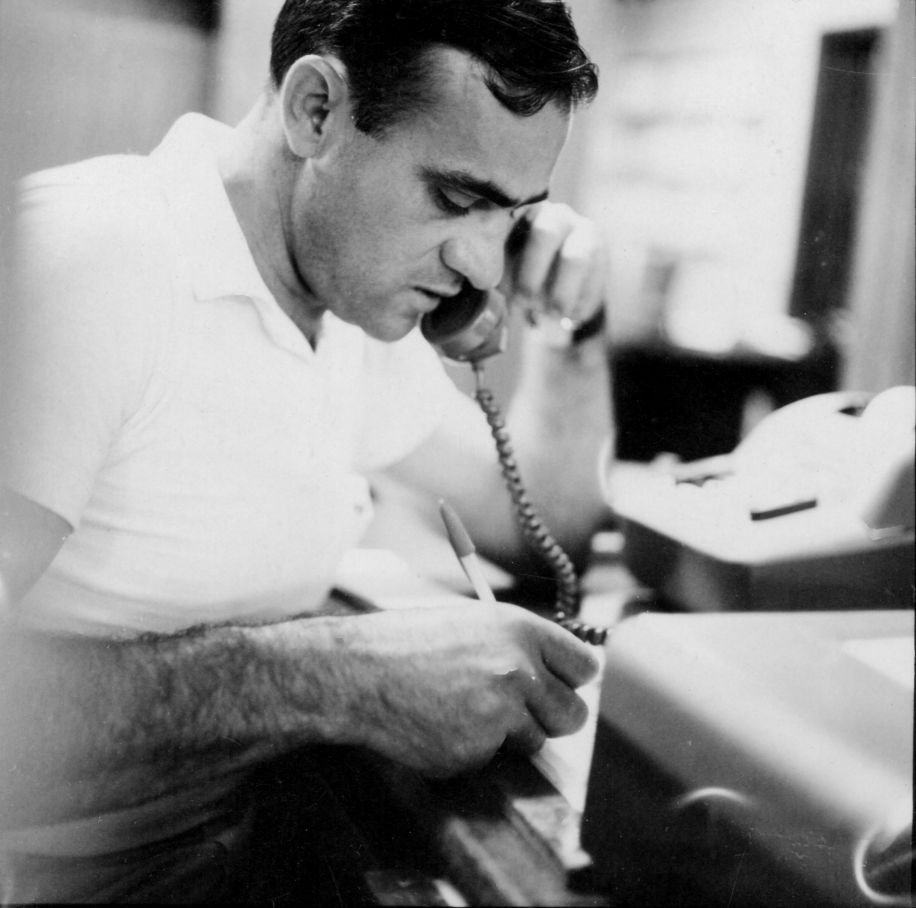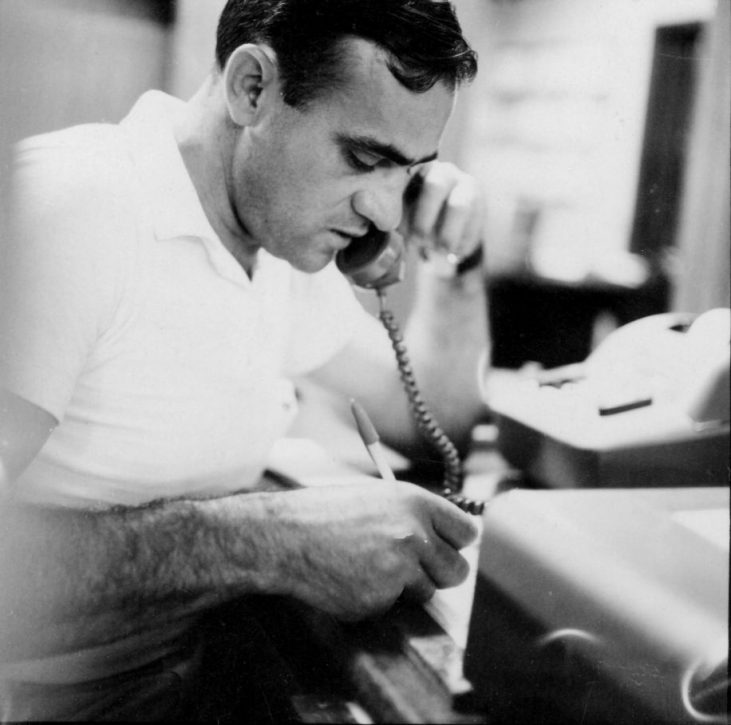 COA: I understand your parents opened their fish market in the 1930s. Is that correct?
FPS: Yes. 1930.
COA: When did they meet?
FPS: They met in 1929. Then in 1930, they went to Milton and got married. They ran away sort of. Those days Milton was a long ways away — there wasn't a Scenic Highway. They went over there and got married through the agonizing pains of my grandmother because she didn't particularly care for my daddy. It was like he stole their daughter from them. I had the best parents in the world, I think.
COA: What prompted them to sell seafood?
FPS: Well, my mother lived in a seafood family. My mom's family sold seafood on Government Street across the way from Saint Joseph's Church. And my daddy, he came from Sicily. He came to New York and in New York there is quite an Italian community. They told him there was a big Italian fishing community in Pensacola. So he came on down here and got associated with them and started going snapper fishing. My parents opened their first market on the porch of our house on Devilliers Street.
COA: You said you had the best parents in the world. Tell me about your childhood. What was your childhood like?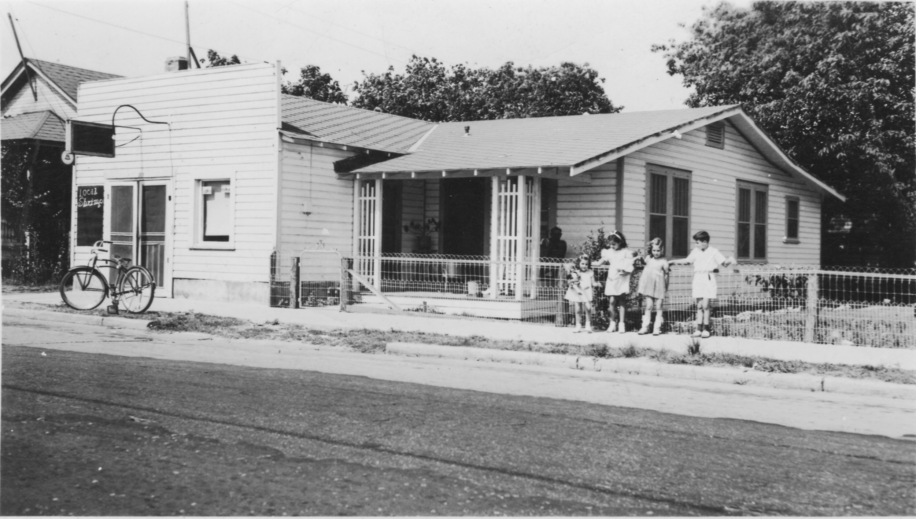 FPS: I was raised in a fish market so all we knew was seafood. I grew up at 18 South Devilliers Street and there were a couple of my friends up there — three or four—and we played football on Devilliers Street. Mom would call me in to clean fish for customers and then I'd go back out and play. I used to go shrimping with my dad to keep him company from 3-years-old to about 15. I would row the boat for my dad and my uncle while they fished the bay. In the early days, dad would go fishing in Campeche, Mexico but that was a 90 day trip. Once mom had me, she didn't want to be home alone at night. So he had to come up with a way that would keep him at home. What kept him home was having that market. He could fish out in the bay in the evening and mom would sell it in the morning. And so that allowed him to be at home with her for over 30 days at a time.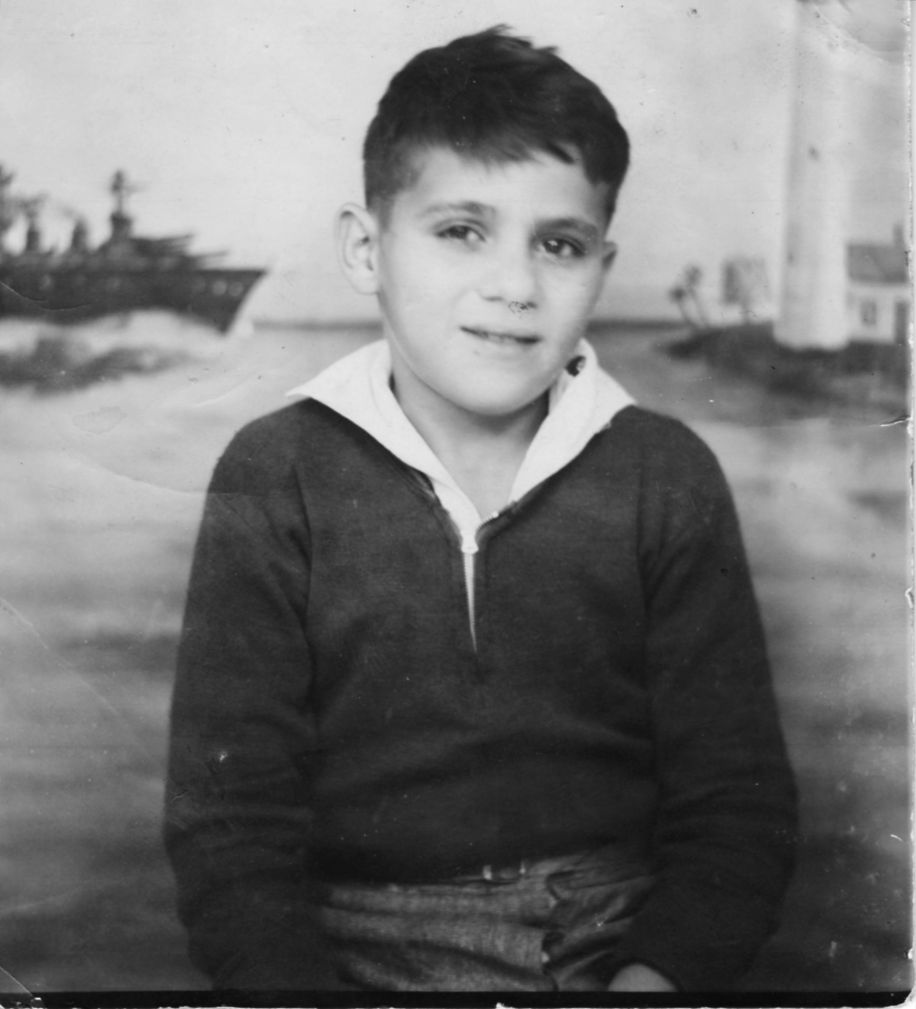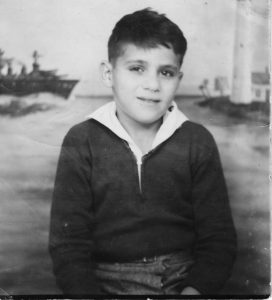 COA: Where did you go to school?
FPS: I went to Saint Michaels Grammar School and Catholic High School.
COA: Were you a good student?
FPS: I thought I was an angel, but the nuns didn't think so.
COA: I understand that when your father started selling shrimp, people weren't eating a lot of shrimp then. People were using it for bait.
FPS: They were using it for bait, correct. There was an Italian guy from Savannah, Georgia named Joseph Cesaroni. He had about fifteen 45-foot shrimp boats. When World War II broke out, there were enemy submarines on the coast, you know? The enemy was patrolling our coast and they sank a few ships there. The government came to Cesaroni and said they'd give him the radios to contact the Coast Guard or the Navy if his captain or crew saw an enemy periscope. Cesaroni told them he would do it, but in the meantime he wanted to sell shrimp to the bases. In the United States, shrimp was mainly used by the people for bait and a few other people who knew how to cook fresh seafood. So the government agreed. This is what he told my father. Both being Italian, Joe Cesaroni's mama lived across the street from us and he would come to visit her once a month because he had this business over there. He would tell dad in Italian what was going on with the Navy and the Coast Guard. Anyway, Joe Cesaroni said we'll give some shrimp to bases to see if they like it. And so the affiliation went well. The government bought the seafood to put it in the bases and at boot camp training and he in turn used the radios that the government gave him.
COA: And an industry was born. This is part of how shrimp became more popular?
FPS: Oh yeah. They served them in the bases. So when they go out they said, "Hey, I want this shrimp, not fish." Everybody knows shrimp is probably the best seafood. I think so.
COA: Tell me about your time in the Navy.
FPS: I enjoyed the Navy. It was during the Korean War. You could take your choice of where you want to go — the Marines, the Army or the Navy. Well, I was born on the water. So, I went in the Navy. I was onboard AKAs were we had the landing crafts to take the guys onto the beach. I went to school for engines, so I was in charge of the engines. I took care of the boats and they all had 671 – we called them grey marine. They all had diesel. They sent me to school and when I got out of school they had 90 something of us in a class. From the top to the bottom you drew where you wanted to go on duty. I was, I think, number nine. The first eight drew duty on the East coast and number nine and down drew duty on the West coast. I said, "Hell, I was in boot camp on the West coast. What's the first ship leaving?" They said, "We have an AKA93 in Oakland, California." I said, "That's what I want to be on." So I got on it. We went straight to Korea and I enjoyed my time.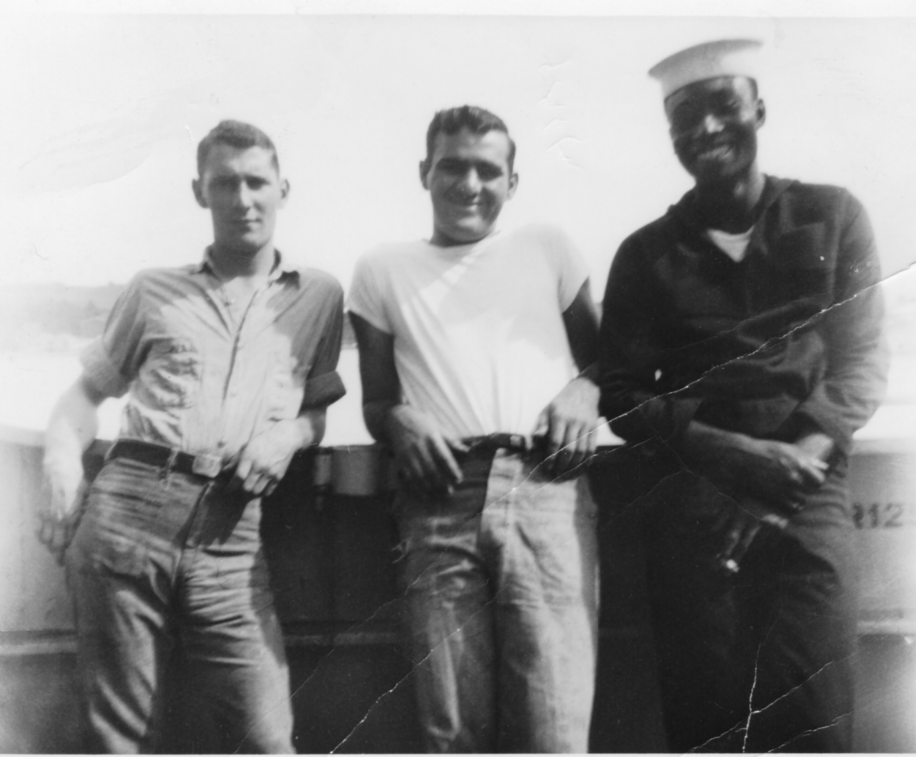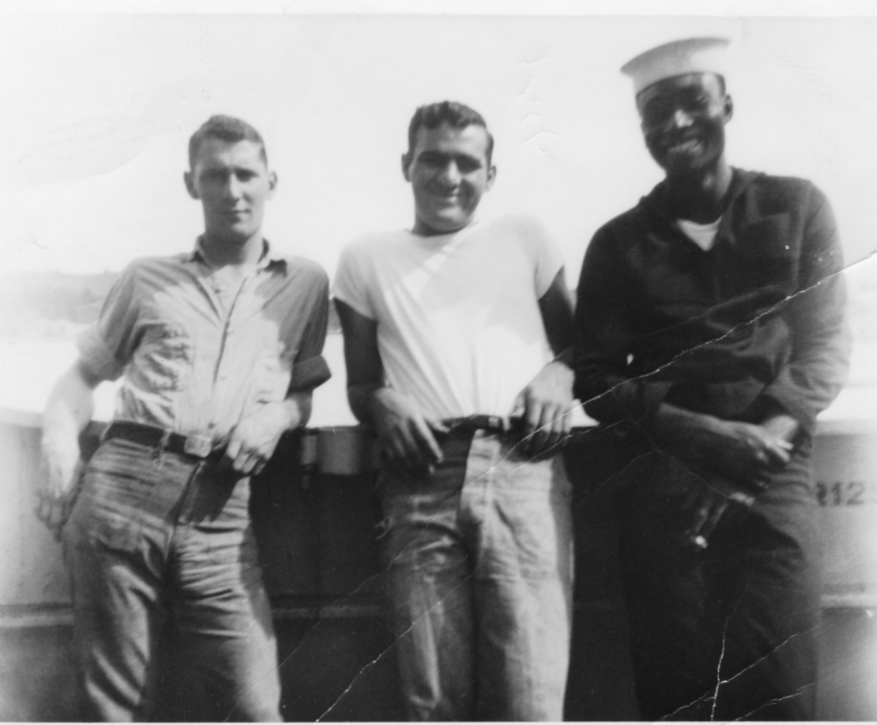 COA: You spent majority of the time on the ship?
FPS: I was on the ship the whole time. When it was time to get out, the captain wanted to send me to officer training school. He said, "You can go and be and officer when you get out." And I said, "I want to be a captain when I get out." He looked at me and said, "Captain?" and I said, "Captain — captain of a shrimp boat." My dad was getting me a shrimp boat, so I was going to be on a shrimp boat. Oh, I loved it. I loved the water. I loved shrimping.
COA: You also started Patti Shipbuilding in the 1970s. How did you become interested in that?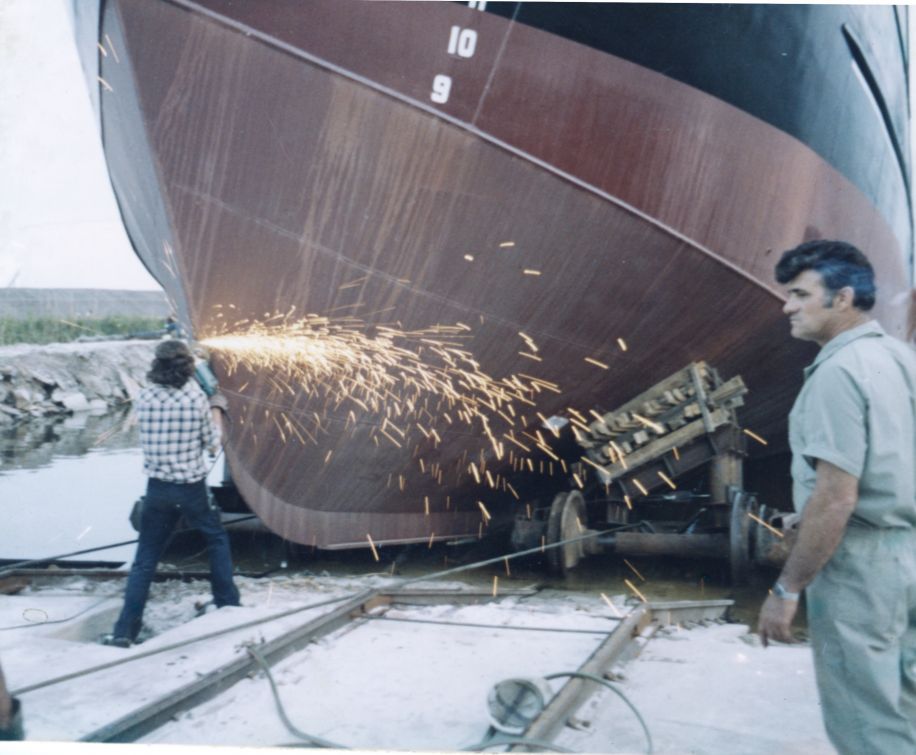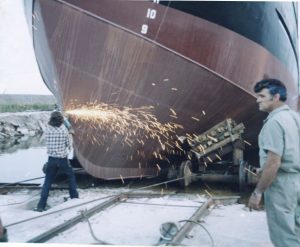 FPS: Well, I worked at Joe Patti's with my dad for many years, but in 1977, I started building boats out in the parking lot.
COA: You built them by hand?
FPS: You can build anything by hand. We built steel boats. I built this one here in the parking lot. I liked it. It was something new for me. A good friend of mine from Biloxi, Mr. Toshe came over and showed me how to lay one out with a piece of chalk and some paper. You got to have knowledge and he instilled in me the knowledge about how to build steel hulls. I loved it.
COA: You built some incredible ships and an impressive company. Why did you come back to run Joe Patti's?
FPS: What happened was that my brother was running Joe Patti's after my dad passed. Then my brother died. I was working on the Casino Queen gambling vessel. I was coming to Joe Patti's in the morning and in the afternoon and going to the shipyard during the day. I was working here seven days a week and at the shipyard five days a week. I was wearing two hats. I didn't want to let Joe Patti's go, so my son was working with me over at the shipyard and took over operations out there.
COA: Your son is doing well with the business. They just received a big grant. That's awesome. Do you still go over there?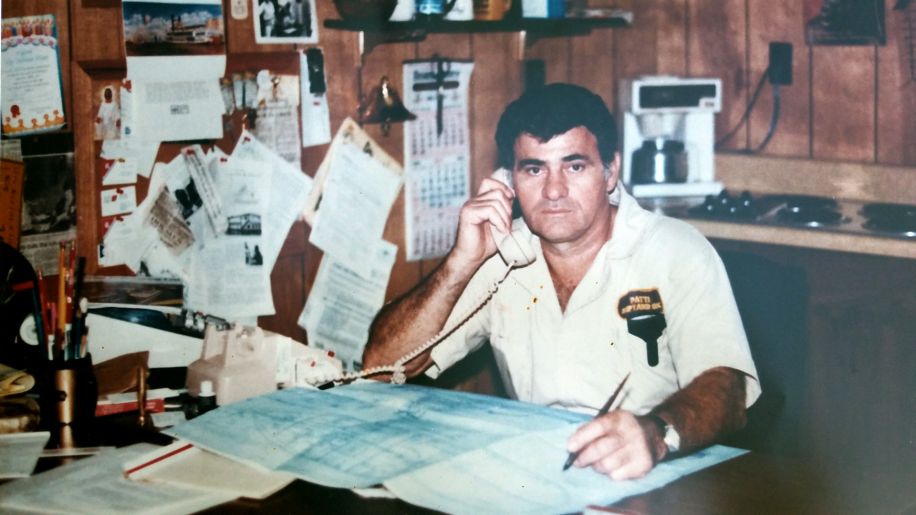 FPS: Well Joe Patti's consumes about 110 percent of my time — buying seafood or checking quality. I've got good people here with knowledge about seafood, and if they have any doubt about what they are unloading, they give me a sample of it. I've got a truck right now getting ready, and it'll have $25,000 to $80,000 worth of seafood on it.
COA: Do you have a rough idea of how much seafood you sell a week or a day?
FPS: We do about $25 million a year in seafood. We are very blessed. Jo Patti's name when it comes to seafood is renowned throughout this part of the country. I assure the customers that what they take home from here is fresh.
COA: You are obviously in great shape — great health and sprit. To what do you credit that longevity?
FPS: I work out every morning. It's not an extensive workout but it's good for a lot of people. I do it to just get the blood moving. I've been doing it for a long, long time. I enjoy working out, too, you know. It's fun to me.
COA: Do you eat a lot of seafood? Do you think seafood keeps you healthy?
FPS: I eat shrimp and I like raw oysters out of the shell. My favorite is pasta, though. On Sundays we have meatballs and pasta. That was a recipe that took momma a full five hours of cooking.
COA: What is your favorite way to cook shrimp?
FPS: You know how I used to cook them? When I was with daddy we had a gasoline engine with a dry exhaust and we would catch big white shrimp and lay them on the exhaust and roast them. He would ask me, "Are you hungry?" and I would say, "Yes sir" and he would lay some shrimp on the exhaust. It was good, I'm telling you.
COA: How have you see the Pensacola community change over the years?
FPS: Well, there are a lot more people than when I was born or when I was 15. There's a lot more people. Pensacola is the ideal place where everybody would like to live. Pensacola has got the prettiest beaches in the world. We've got great people and resources here, too. You know more people think about the resources today than they did 30 to 40 years ago. They thought it was going to be here forever. Well as time went on, we got an education about that. We learned we have got to take care of what we have. It just doesn't grow on trees as they would say. We have to take care of the marine resources. We've all became aware that we need to take care of what God gave us.
COA: You did a little time in prison. What was that like?
FPS: Yeah, I had a ball.
COA: You had a ball? Can you tell me about it? How long were you there?
FPS: 40 months. It's not all that bad. There were some good people over there. The officers … you know everybody that was there didn't beat anyone. They were good people.
COA: Where were you?
FPS: I was in Fort Worth.
COA: I understand you met and became friends with Edwin Edwards while there.
FPS: When I got there they assigned me a room to go sleep and normally it was two people. This guy came into the room to set it up and said, "Governor Edwards wants to see you. He had heard you were here." I said, "Who is he?" I didn't know who he was talking about, but everybody had heard of Joe Patti's Seafood on the Gulf. If Frank Patty is there, then he must have figured I was some kin of Joe Patti's. I really liked him. He's a great guy. We are still great friends. We would walk around that compound all the time and he would say, "Patti" and I would say, "Yes sir?" or I would call him Governor like, "Yes, Governor?" and he'd say, "If I told you that you could go home what would you do?" and I'd say, "I would say open up the damn gates!"
COA: I understand you had an interesting request when you were released.
FPS: First of all, there was a limo parked at the gate all night long. I didn't know it was my niece waiting on me. When I got in, she said, "The plane is waiting for you at the airport," and I said, "No, I want to go eat at the Waffle House."