By Haley Weaver
Spring has finally sprung, and that means a Pensacola tradition is once again starting to boil up. From Friday, April 28 until Sunday, April 30, the 33rd annual Pensacola Crawfish Festival will be held at Bartram Park. Starting in 1984 as a small gathering, the Pensacola Crawfish Festival has blossomed into a landmark celebration of Southern and Creole food, music and culture.
"The original event was held by Shanahan's, a local Pensacola hangout," said Adelene Lovelace, the Executive Director of the Fiesta of Five Flags, the organization that puts on the Crawfish Festival and several other Pensacola events. "When Shanahan's closed, Fiesta purchased the festival from them."
The crustacean that the South calls crawfish has different names depending on the region: names like crayfish, crawdads, freshwater lobsters, mountain lobsters, mudbugs and yabbies. Crayfish are closely related to lobsters, being in the same infraorder of Astacidea. These little creatures can be found all throughout the world, but according to the Southern Regional Aquaculture Center, as of 2005 roughly 95% of US crayfish are harvested in Louisiana – hence its close association and love in the South.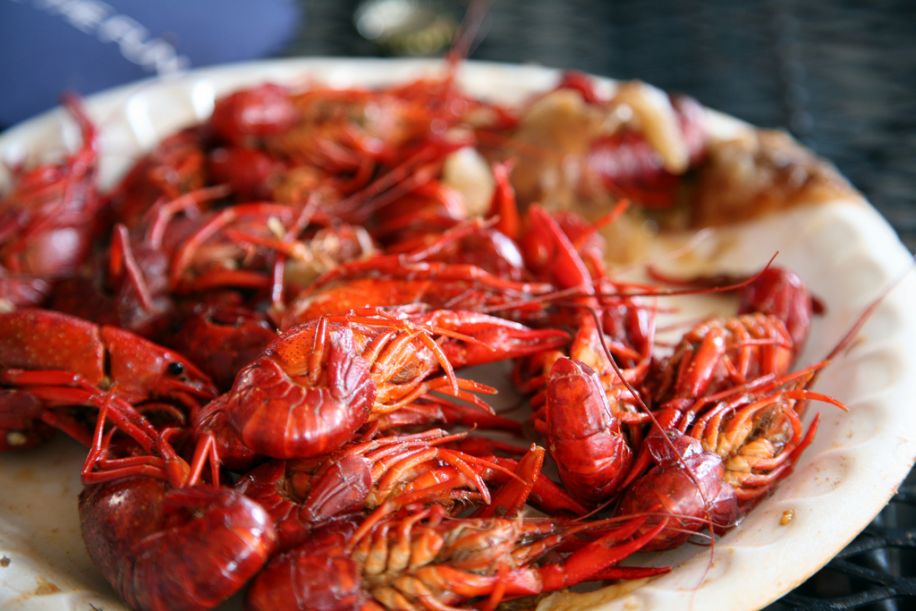 The Crawfish Festival is not just an important cultural event for the locals of the city – it also serves as a way to boost our economy. According to Visit Pensacola, the official tourism organization for the city, the Crawfish Festival brings over $1.5 million of revenue into our local economy. This is not just from the festival, but outside tourists spending at our local businesses as well.
"Crawfish and Cajun music enthusiasts come from the surrounding areas for the weekend," said Bridget Middleton, Event Coordinator at Fiesta of Five Flags.
During 2016, over 16,000 pounds of crawfish were served at the festival, and Middleton expects that much, if not more this year. "Our crawfish vendor, Cordova Crawfish Company, is returning for a second year after last year's rave reviews," she said. "I don't think you will find the quality, preparation and flavors of our crawfish anywhere else."
At its heart, the Crawfish Festival is a food festival, so in addition to crawfish, other southern fare like gumbo, etoufee, crab cakes and more will be offered. Fiesta of Five Flags has also gained a new liquor partnership with country music star Kenny Chesney's rum brand, Blue Chair Bay Rum.
The Crawfish Festival isn't only about food – entertainment and live performances will be happening all weekend. On their main concert stage, different zydeco and cajun bands will be performing each evening: Grammy-award winning Chubby Carrier & The Bayou Swamp Band on Friday, Voodoo Gumbo on Saturday, and Zydefunk featuring Rockin' Dopsie Jr. on Sunday afternoon.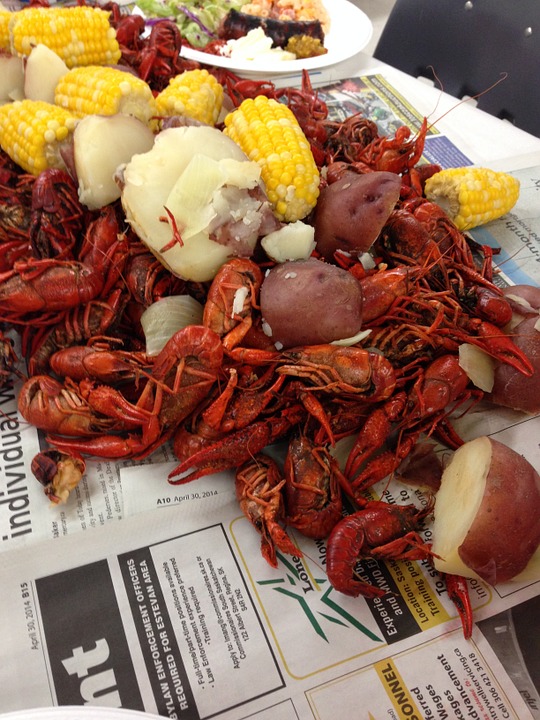 "We'll also have a children's area, where families can purchase tickets to participate in our many activities," said Margaret-Anne West, the PR and Marketing Coordinator for Fiesta of Five Flags. "Our wonderful face painters will be back again this year, in addition to a variety of games, arts and crafts."
Another big draw for the fest is the Annual Cat Country 98.7 Crawfish Eating Contest, which is divided into Kids, Adult and CrawDADDY contests. The first two are judged on speed – each contestant is given a to-go box of crawfish and tries to be the first to finish. The CrawDADDY contest, however, is timed – contestants are given a full box of crawfish, and the winner is determined on who ate the most crawfish as soon as the buzzer sounds.
"This event is for people of all ages. It's so great to see families bonding over big plates of crawfish and Cajun music in a beautiful park," said West. "It's an unbeatable weekend."
The 33rd annual Pensacola Crawfish Festival will take place from Friday to Sunday, April 28, 29 and 30 in Bartram Park in downtown Pensacola. Admission is $5 per day, or $10 for the weekend, and children 12 and under recieve free admission. If you go before 3 pm on April 28, admission is free for all ages – those with an active military ID enjoy free admission for the entire day. The festival takes place on Friday from 12 pm to 11 pm, Saturday from 10 am to 11 pm, and Sunday from 11 am to 5pm.
For more information on the Crawfish Festival and the other events Fiesta of Five Flags holds, visit www.fiestaoffiveflags.org.