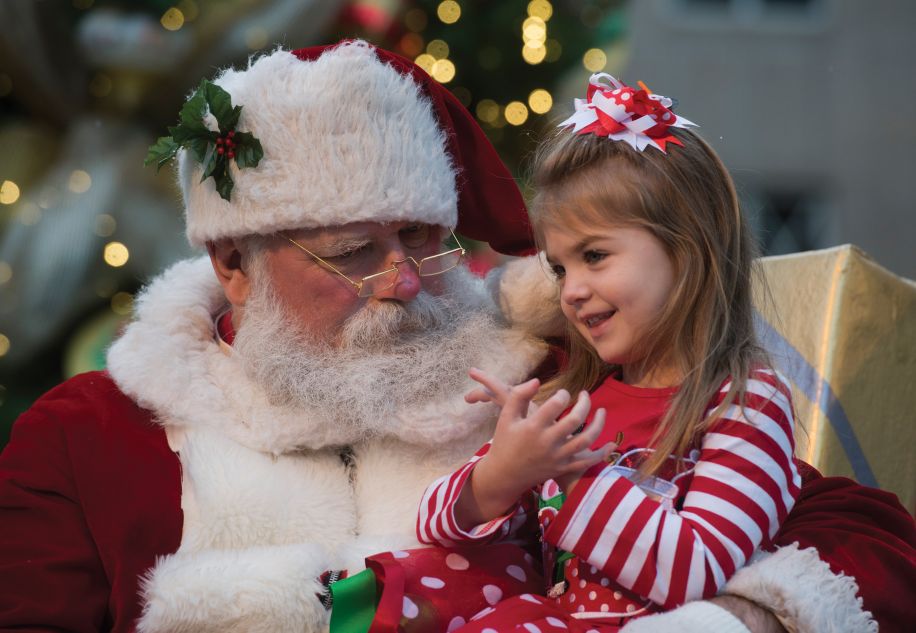 It's not the holiday season in Pensacola until Santa leads his merry cast of characters in the Elf Parade through the streets of downtown to officially kickoff Winterfest, and this year's event promises to big bigger and better than ever.
What began as a neighborhood holiday party has grown into a month-long event series that takes over downtown Pensacola and includes trolley rides, the Elf Parade, visits with Santa, live performances of classic holiday stories and much more.
The Elf Parade on Nov. 23 also serves as the beginning of the First City Festival of Lights which illuminates Palafox Street with hundreds of thousands of Christmas lights for the entire holiday season and draws thousands visitors downtown from across the city and around the region.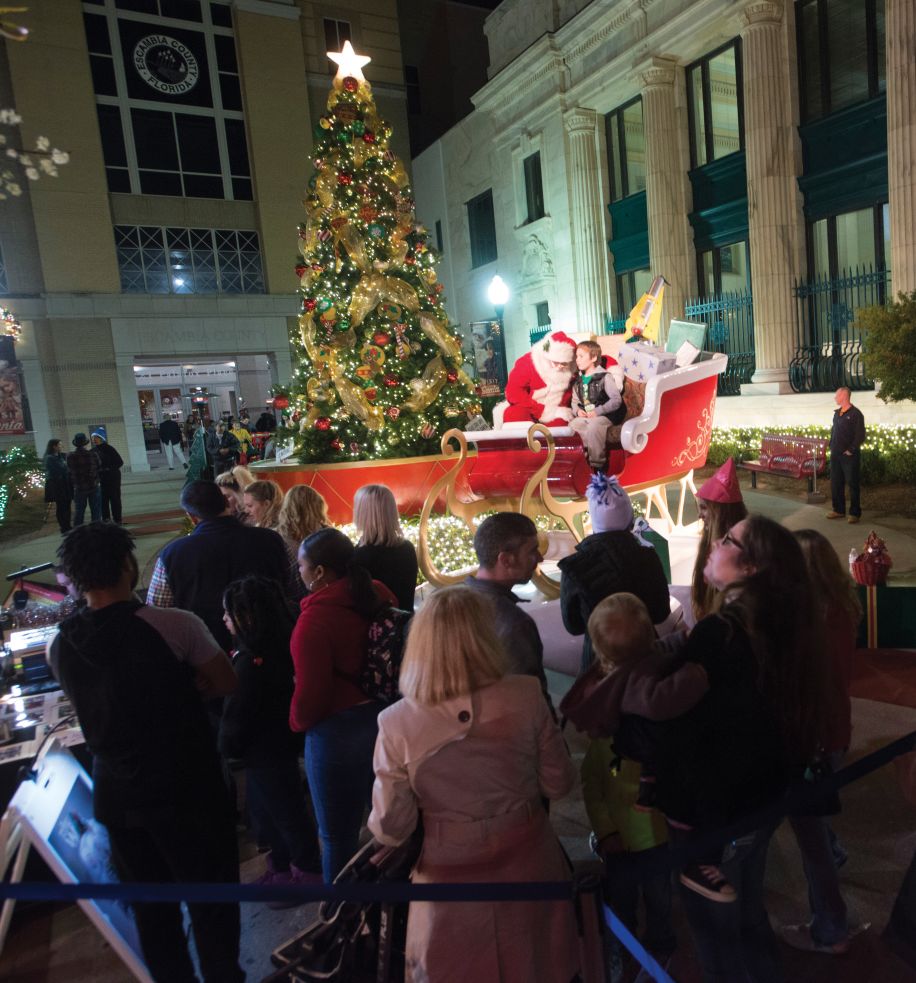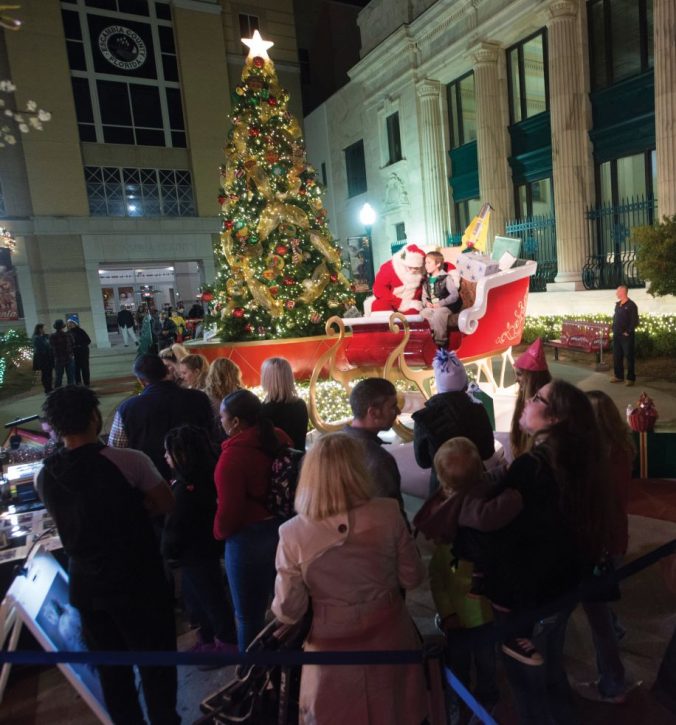 Winterfest organizers saw their biggest crowds ever last year when, for the first time, the Elf Parade ended with a fireworks display over Palafox Street. Fireworks are on the schedule again this year and new events for 2018 include a showing of The Polar Express at the Saenger on Theatre on Nov. 24 Santa's Cookie Festival on Dec. 1 and a toy drive on Dec. 8, among others.
At the helm of Winterfest since its inception, Denise Daughtry said the festival is about providing value and holiday fun for families and visitors in downtown Pensacola.
Daughtry said coordinating the many parts of Winterfest each year takes a lot of work, but is made worthwhile when she sees families enjoying the holiday spirit in Pensacola.
"Years ago we had a neighborhood Christmas part that was just something fun we decided to do and from there's it's really turned into something," Daughtry said. "It was just a little fun thing that turned into something fun for everyone."
Daughtry and her small team work year-round to promote and organize Winterfest, and have managed over the years to garner national recognition for Pensacola from the likes of Expedia Southern Living . The event grew substantially in 2017 thanks to a grant from Visit Pensacola that enabled the fireworks display and the acquisition of a hand-crafted miniature train dubbed the "Winterfest Express" that offered tours of Ferdinand Plaza.
Surveys conducted last year estimated that nearly 29,000 people attended Winterfest over the course of the month, and that 5,200 of those were out of town visitors who came to Pensacola specifically for Winterfest. All together, it was estimated that 2017 attendees spent $843,000 in Escambia County, making Winterfest a valuable economic booster in the usually-slow "shoulder season" when crowds have left the beaches and returned north.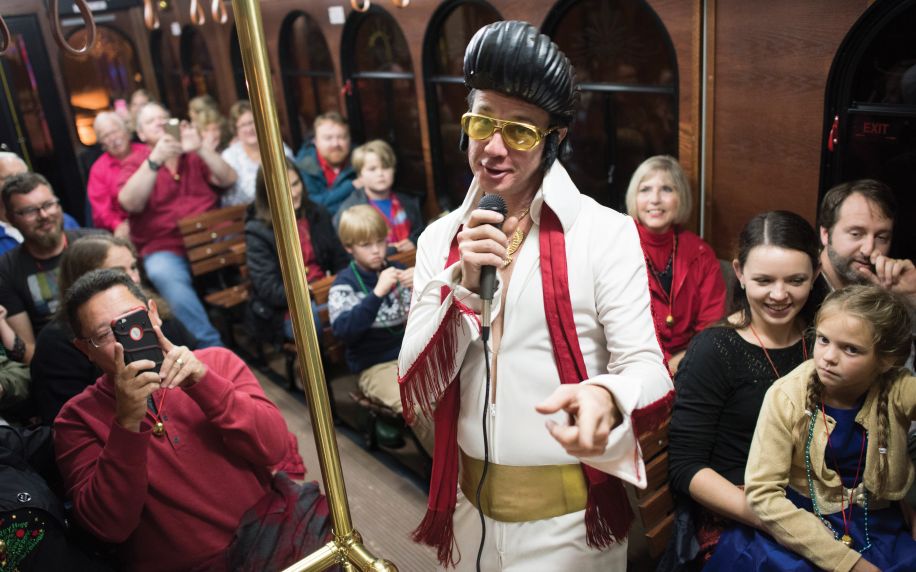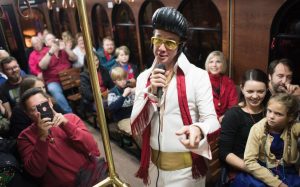 Winterefest's main attraction is its flagship performance trolley tours which transports guests through the streets of downtown to live-action holiday scenes from classic holiday films and stories including "A Charlie Brown Christmas," "How The Grinch Stole Christmas," "The Polar Express" and others.
"I think there's really something for people of all ages and I think something that sets us apart is that there are actual live people entertaining you," Daughtry said. "It makes a difference."
For more information on Winterfest visit PensacolaWinterfest.org.