By Taylor Purvee—
If you listen closely, you might be able to hear Santa's sleigh bells ringing on Palafox Street. As Florida wraps up the fall season and prepares for a not so brutal winter, Winterfest is just around the corner. Named the number one holiday attraction in all of Florida by Florida Travel + Life, this is an event the entire family will take delight in.
Every year the performers and contributors at Winterfest work extremely hard to create a unique and exciting experience for children, out-of-town visitors, and locals alike. This Christmas wonderland features musical performance tours of classic favorite movies such as Polar Express, The Grinch and The Peanuts; the Letters to Santa event; the Elf Parade and more.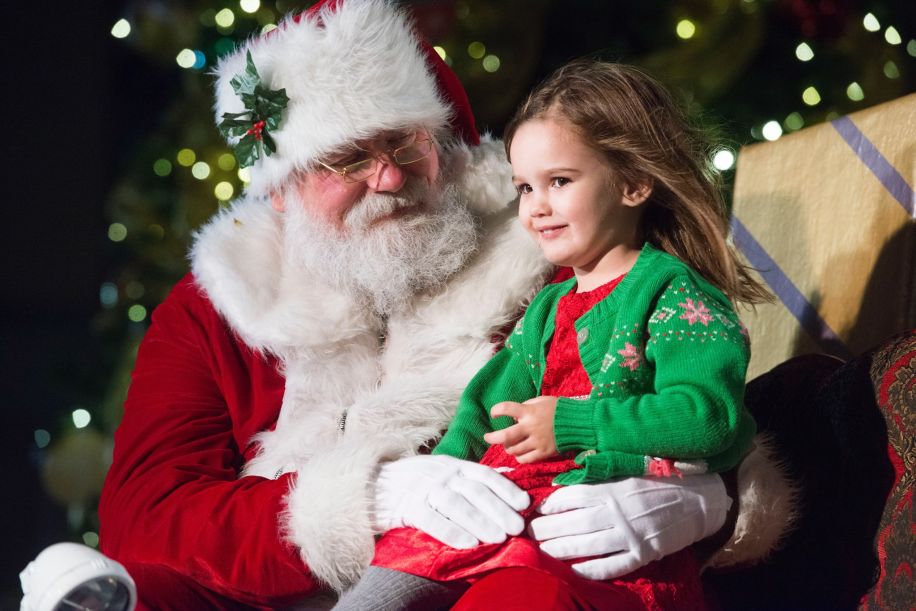 Denise Daughtry, volunteer and President of the Board of Directors of Winterfest, is passionate about the event, and strives to make it different from other Christmas activities in the area.
"There is no other place like Winterfest, no place does what we do and that is part of what makes it so wonderful," Daughtry said.
Winterfest is truly unique, especially to this part of the country. With very little cold weather and no snow, sometimes it can be hard to get into the Christmas spirit; however, Daughtry said that Winterfest is sure to change that.
"We have a story to tell and I think that is what brings the community together so well. Winterfest is about believing in the spirit of Christmas," Daughtry said. "Christmas tree lights are great, but what we do is different and unique. There are a lot of elements you wouldn't find other places. I mean, it is snowing at Winterfest all the time and that doesn't happen in Florida."
There will be events galore at Winterfest to check out including one of the most popular Winterfest activities—the performance tours. Daughtry explained that through small plays and musical dramas, Winterfest tells the story of the journey to Christmas. Each stop of the performance tour has a redemption story and is all about believing in the spirit of Christmas.
"The people in these plays are professional actors with degrees from University of West Florida who have done a lot of performing in the community. They put their all into performing. Everyone will recognize them and I think people really like that."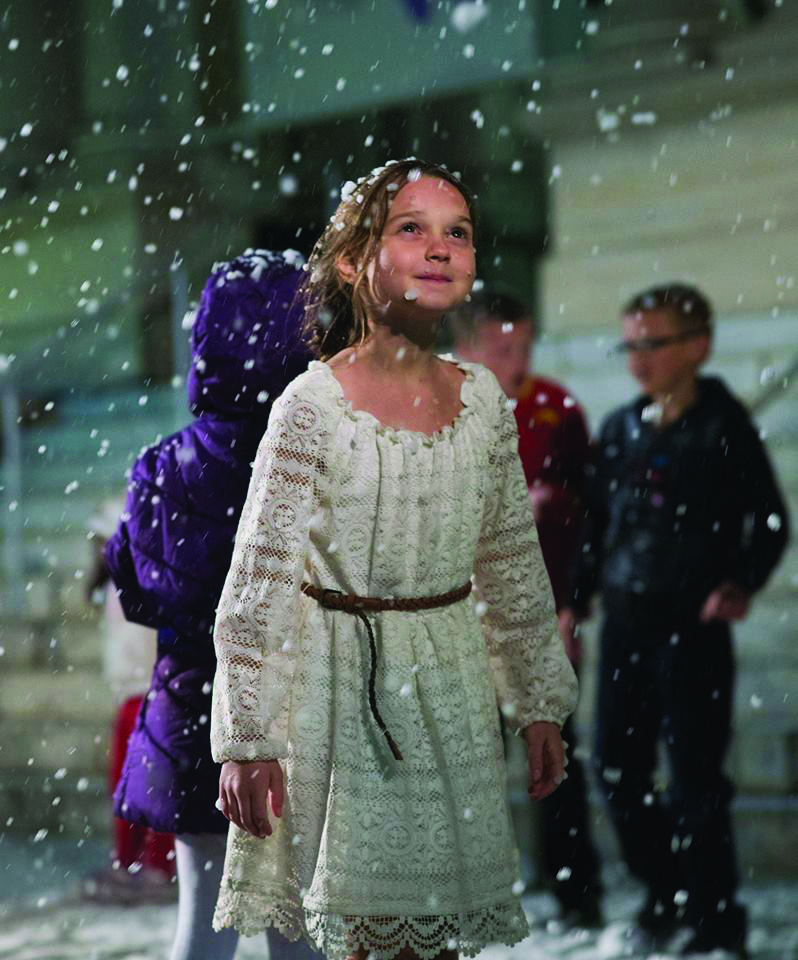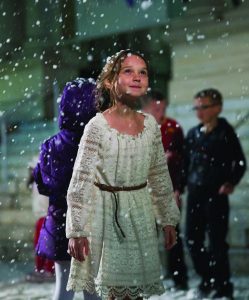 There will also be two interactive mini tours for children that will take place the week before Christmas. One of the mini tours will be Polar Express themed; Daughtry said the children will listen to the story of Polar Express, drink some delicious hot chocolate, ride in the train and do some singing before making their way back to the courthouse. On this mini tour, there will also be a competition of who is wearing the best pajamas. The second mini tour will be Grinch themed and this tour will be going through 'Whoville' to look at the Grinch Christmas tree and the competition will be held for the child who is dressed as the best Whoville character.
Another exciting event happening at Winterfest is Letters to Santa. Children will have the opportunity to drop off their Christmas letters when they meet Santa in his sleigh. He will pick his favorite letter and that lucky child will receive the first present of Christmas on Christmas Eve at 8 pm. Children can meet Santa for free and he will be at Winterfest every night of the performance tours, every weekend between Thanksgiving and Christmas, and every afternoon Dec. 15-24.
"This is the best Santa Clause within 100 miles or further. He loves his job and this is a beautiful setting," Daughtry said.
With musical elements on every stop of the tour, visitors can be sure that this event will put them in the Christmas spirit.
There will also be some new elements coming to Winterfest in 2017 including Santa's Puppy Party that will showcase puppies from the Escambia County Animal Shelter. These cuties will be up for adoption and free to play with, as puppies are what a lot of children ask for at Christmas. There will also be Christmas story time for children at Winter Wonderland, Charlie Brown's Christmas tree lot, and Rudolph's Revue with dancing Christmas trees.
Liberty Church sponsor an event called Cajun Night Before Christmas, which is inspired by the children's book Cajun Night Before Christmas and will be a stop on the performance tour where Papa Noel will hop on the trolley and read a poem. The nativity scene on Gregory Street will be hosted by First Presbyterian Church. Daughtry noted Winterfest would not be what it is without its employees, actors, volunteers and these churches that help make it so great.
Visitors should reserve seats and buy tickets ahead of time because the events sell out quickly. To find out more information on Winterfest or to purchase tickets go to pensacolawinterfest.org or call 850.583.1365.