In 1917, U.S. Army Captain Robert L. Queisser of the Fifth Ohio Infantry designed what became known as a service flag or service banner in honor of his two sons who were serving in World War I. This banner was quickly adopted by family members of servicemembers across the United States as a way to show support for the military. People would hang the banner on the window with a star pinned to it to resemble each family member serving in the military. A blue star represented a living servicemember while a gold star meant the servicemember had died active duty. So, the terms "Blue Star Wife" and "Gold Star Mother" were formed.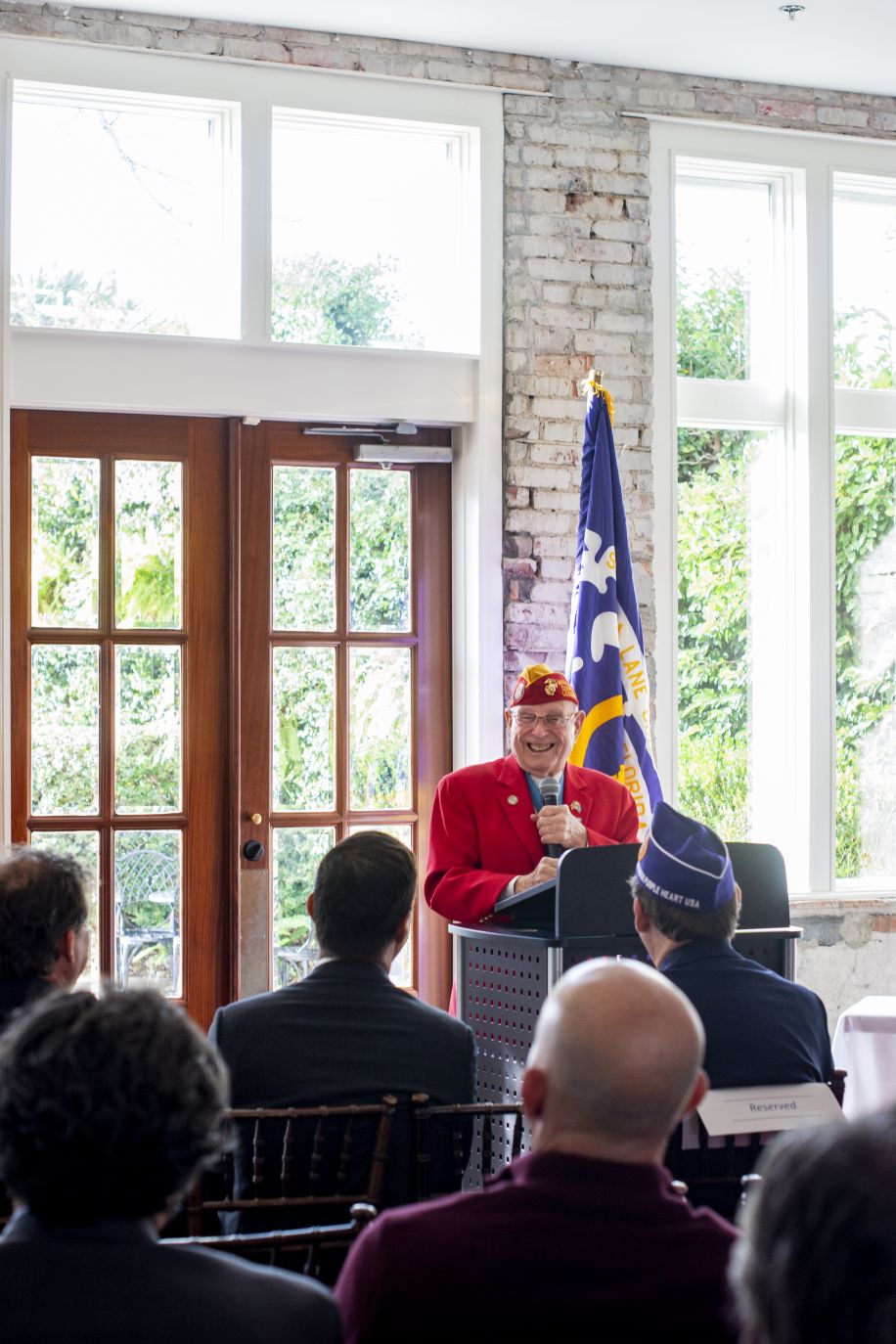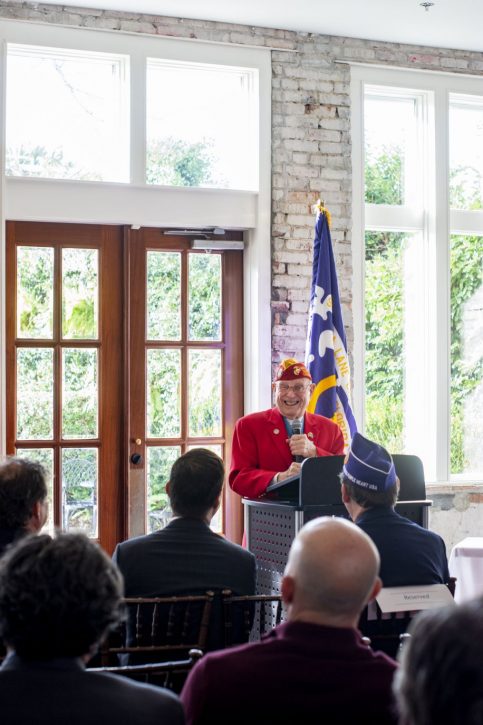 However, a term or symbol for gold star daughters, sons, brothers or dads was never created, at least not until 2015. In 2015, World War II Medal of Honor Recipient Hershel "Woody" Williams started a foundation to erect Gold Star Families Memorial Monuments in all 50 states to honor and pay tribute to families who have lost a family member in service.
Williams received the Medal of Honor during the Iwo Jima battle. Williams displayed "valiant devotion to duty" and service above self by destroying seven pill boxes as a flame thrower under enemy fire and clearing a lane for friendly forces the iconic day the U.S. flag was raised on Mount Suribachi. He was given the Congressional Medal of Honor from President Truman at the White House on Oct. 5, 1945.
Today, Williams, 93, has spent several years traveling across the nation to fundraise for Gold Star Families Memorial Monuments. Currently, there are 58 memorial monuments in 43 states with an additional 62 monuments in progress.
"No one ever said 'Gold Star Dad' or 'Gold Star Grandma' only Gold Star Mother, but they lost, too," Williams said during his speech at 5Eleven on Dec. 20. "We owe it to these families. We can't alleviate their pain, but we can pay tribute to their loss."
Williams came to Pensacola on Dec 20 to help fundraise for a Gold Star Families Memorial Monument to be built at Pensacola Veteran's Memorial Park. Law Firm of Aylstock, Witkin, Kreis & Overholtz, who hosted this event, donated $10,000 toward the memorial. A total of $30,000 was raised during the event, but the monument still needs $60,000 to complete the project.
If you are interested in making a contribution online, go to GulfCoastGoldStarFamilies.org. If you have any inquiries about Gold Star Families, you can submit your questions to [email protected].