By Gina Castro
School age children have been greatly impacted by the COVID-19 quarantine. They are used to spending almost seven hours a day Monday through Friday at school, chatting with friends and following a routine. Since schools are closed, their social time has been limited to what they can do through a screen and their consistent routine has vanished. Routines improve a child's confidence and reduce stress. Without a routine, adapting to social distancing guidelines can be even more challenging for these children.
Big Brothers Big Sisters of Northwest Florida has found a way to add some consistency to these children's lives during this time. BBBS has been matching adult role models with children to create life-long friendships since 1989, and they didn't let quarantine stop them. BBBS has continued to match Bigs with Littles virtually, and matches from before quarantine have found ways to maintain their friendships.
"During these unprecedented times of fear, anxiety and worry, it is important that our children have someone to turn to," Bella Costa, Marketing and Communications Coordinator at BBBS, said. "We are focused on keeping existing Big/Little matches connected with innovative and creative support through phone calls, text messages, digital learning platforms and other technology enabled engagement tools. Now, more than ever, our children need a mentor."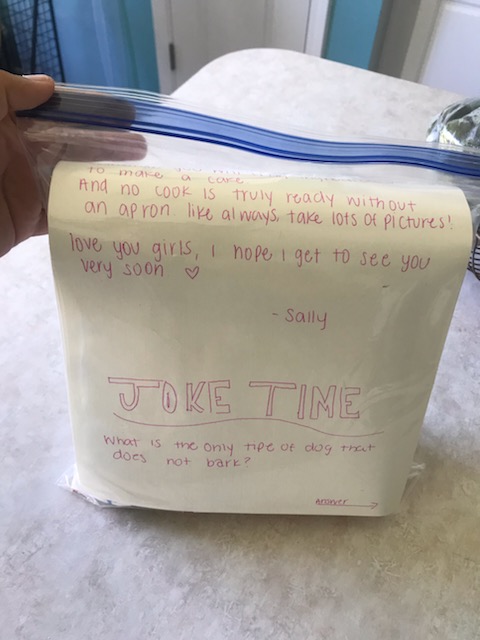 Sally Pink and her Little sister Serenity matched long before the shut down. "It's been really difficult for us to find a way to still talk because Serenity is just seven years old," Pink said. Before the shut down, Pink and Serenity would wander around the Gulf Breeze Zoo or relax at the beach. Now, Pink has to think of other ways to connect with Serenity while abiding social distance guidelines.
Pink delivers goody bags with different age appropriate activities to Serenity's home. One of the goody bags was filled with movie night essentials: a fun movie, popcorn and hot chocolate. Later, they chat about their favorite parts of the film. "It gives her more of a topic to talk about, and it's super simple," Pink explained.
Pink explained how her friendship with her Little has helped not only Serenity get through this time but also Pink. "I battle with mental health a lot. Quarantine is hard," Pink said. "For me, it would have been insanely easy to grow depressed and let my whole day go to waste, but every single week, I plan out what activities to do with Serenity. It helps having those things to look forward to."
Other matches have been taking advantage of various apps to communicate virtually. Michael Hanna met his Little brother Eli a few days before the shut down.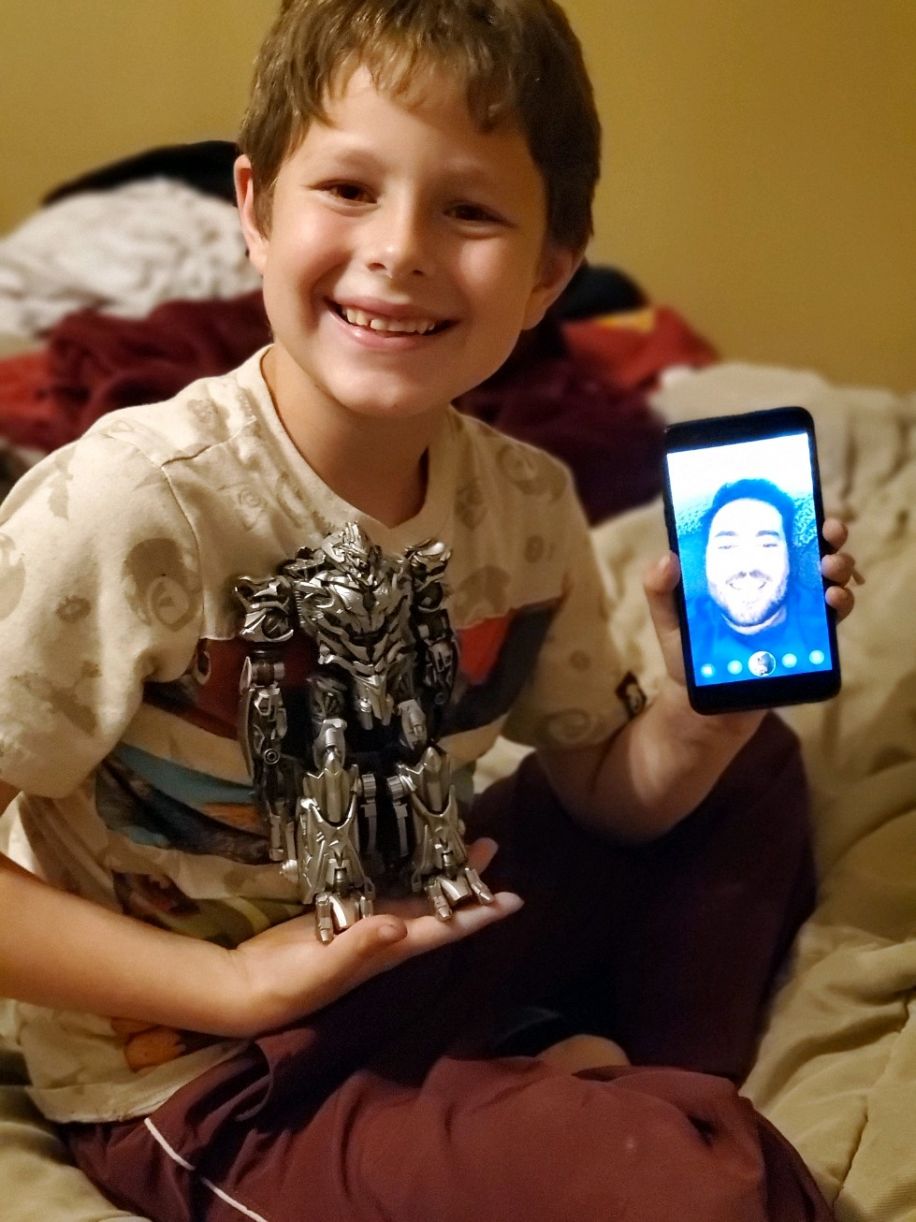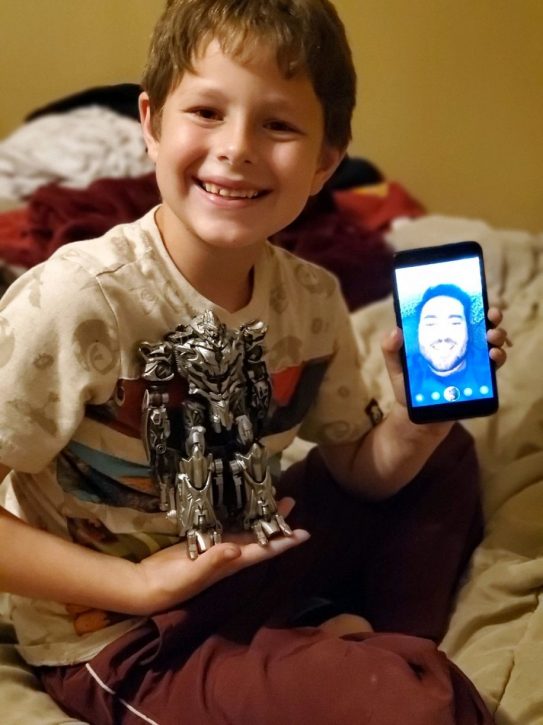 Whenever Hanna is able to text or Snapchat Eli, Hanna will send Eli's mom a text. Eli is only eight years old and doesn't have a cellphone of his own. Eli likes to show Hanna his Transformers and exchange pictures with the different Snapchat filters. "He likes to dance. It's the funniest thing," Hanna said. "We'll play each other different songs through the laptop, and he'll dance to it and show me his favorite ones. I dance with him, too."
Hanna decided to become a Big after seeing a friend from high school post about her Little on social media. "I looked into it, and I felt like I should get involved because I feel like I've lived a selfish life as far as my time goes," Hanna said. "Being a Big Brother is an opportunity to help a kid, and it's been amazing. It's changed my outlook on a lot of things and what I should be putting my time toward."
Since Eli is the oldest of three siblings, he often misses out on mature conversations. "He doesn't have anyone older than him that he can interact with and talk to and play with," Hanna explained. "I think just him knowing that there is somebody to be able to interact with at a mature level makes this time easier for him."
Megan Carmona was inspired to do something for the children in the community during quarantine after watching The Trials of Gabriel Fernandez on Netflix. "It just seemed like a really good thing to do. The children need to feel loved," Carmona said. "If there is anything I can do out in the community to make them feel loved, why not do it?"
Carmona's mom told Carmona to look into BBBS, and since Carmona is now settled into Pensacola, her second duty station, she was able to start the process to become a Big Sister. She's met her Little Emilia, 6, through only Zoom, but Carmona hopes to Zoom with Emilia once a week until they can meet.
Walker Wilson has known his Little Brother Travion since Travion was in the fourth grade. Wilson was a mentor for Travion through a program in the school district. Once Travion entered middle school, the two matched at BBBS to continue their friendship. Before COVID-19, Wilson and Travion spent their time together playing basketball. "Now, I give him a call to talk about what they have been doing, what they ate for dinner and his school work," Wilson said. "It's been good for him to have someone not in the house to chat with and look forward to talking to on a regular basis."
BBBS is always looking for caring adults who are eager to be a mentor for the children in the community. If you are interested in being a Big Brother or Big Sister, visit bbbsnwfl.org or call 850.433.5437 today.